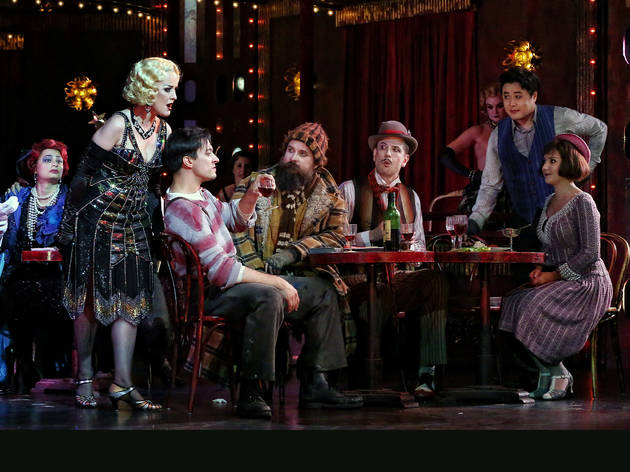 Gale Edwards' visually magnificent production of Puccini's bohemian love story returns for its sixth year
Powerhouse combo director Gale Edwards and designer Brian Thomson (HOSH's Carmen) created this production for Opera Australia's 2011 season – and it has proved a popular hit.
Some love La bohème, some loathe it – but there's no doubt that there's plenty of those Puccini earworms (including the famous double-dose back-to-back arias 'Che gelida manina' and 'Mi chiamano Mimi'), and plenty of romance, sex, tragedy and comedy.
To that mix, Edwards and Thomson add the sizzle of Weimar Germany (cue topless club girls, red-curtained cabarets, bedazzling frocks, and the best kind of boho threads).
This is an eminently accessible, attractive production that will satisfy die-hard romantics, Puccini fans and opera noobs alike.
The 2019 iteration kicks off on New Years Eve, with Lebanese-Canadian opera star Joyce El-Khoury making her Opera Australia debut as Mimi.
See what else is in the Opera Australia 2019 season.