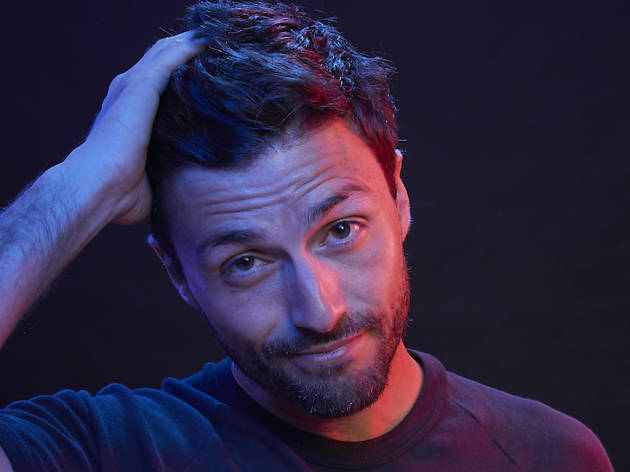 Lady Tabouli at Sydney Festival
This bittersweet play about family and culture clash comes from one of Sydney's most exciting new writers
What do you do when the people you're closest to – who you rely on for just about everything – refuse to accept a fundamental truth about you? That's what happens to Danny, the central character in James Elazzi's comedy Lady Tabouli (Jan 9-18), which is having its world premiere as part of Sydney Festival thanks to the National Theatre of Parramatta.
Danny lives with his strictly religious Lebanese mother and is preparing for his nephew's baptism. He's set to be godfather, but when he unexpectly calls his engagement off, things start to fall apart. The result is a funny and tough exploration of identity and a tricky clash of cultures.
Award-winning director Dino Dimitriadis is at the helm of this production. We asked him a few questions about making queer theatre in and about Western Sydney, and why he chose to work with an emerging playwright on this project.
What was it that attracted you to James' play?
Its humour, its heart and the way it tries to make sense of living in a complicated Australia. We've seen immigrant stories on stage (and I hate that umbrella term, but bare with me for a moment). What we rarely see is first and second generation tensions explored, what it means to be settled in a country, and how we draw on tradition and religion to maintain our cultural roots and fabrics. This play drops us into the moment when someone decides to change the rules in a family. It's exactly the type of story we need to be seeing on our stages.
Can you tell us a little about the world this play puts on stage?
This play strikes at the personal. We spend time with one family on the day of the newest-born's Christening. This is the story of four people. And in zeroing in on these four humans, with all their delicious quirks, desires and contradictions, James Elazzi collides tradition, religion and identity. There's tabouli as well.
It's a play that could only have emerged from suburban Australia – do you think our theatre is effectively telling the stories of suburban Australia, and western Sydney?
In short, no. But I think it's getting better. I think the word 'effectively' that you have used in your question is key here. For me, representation and visibility in and of themselves aren't necessarily successes. It's about who's driving the storytelling, it's about giving space to the voice and not just the content. Here we have a Western Sydney-based Lebansese artist telling this story and myself and all the actors in the play have first-hand experience in the cultures, traditions and inter-generational immigrant tensions that the work interrogates.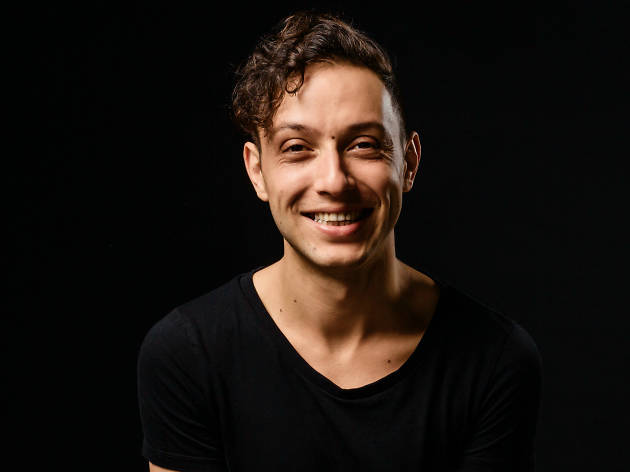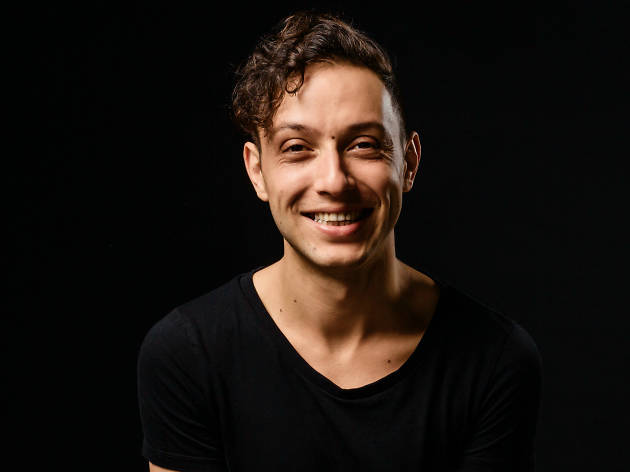 Director Dino Dimitraidis. Photograph: Robert Catto
The play had a very short showing at Griffin earlier this year – how has it changed since then?
It's changed so much that I wouldn't even call it the same play. Batch festival was a wonderful way to start scratching at the ideas in the bones of the play. In many ways it was a collection of ideas. Since that time it has seen complete rewrites, characters have changed and the dramatic questions at the heart of the piece have shifted, expanded, found muscularity in a way that only time, development and space can afford.
You've directed all sorts of new plays and pre-existing works over the course of your career. What is it that drives you as a director? What do you want to make space for on your stage?
I always ask "why is this on now?" If I can't answer that, I won't do the play. And as a theatregoer, not being able to answer this question when I leave a theatre is what can infuriate me.
I'm interested in provocateurs and agitators. I'm driven by creating space, and giving voice to misfits, the underrepresented, the forgotten. For all these reasons, I'm interested in a queer theatre. It's a lens that encompasses many things for me – queerness, age, intersectionality. These are the next overdue frontiers of our stages.
Looking for more Sydney Festival highlights?
There's no event as inextricably linked to summer in this city as Sydney Festival. The annual three-week event, running throughout January, always features an eclectic line-up of theatre, dance, circus, music, visual arts and talks.
Best selling Time Out Offers