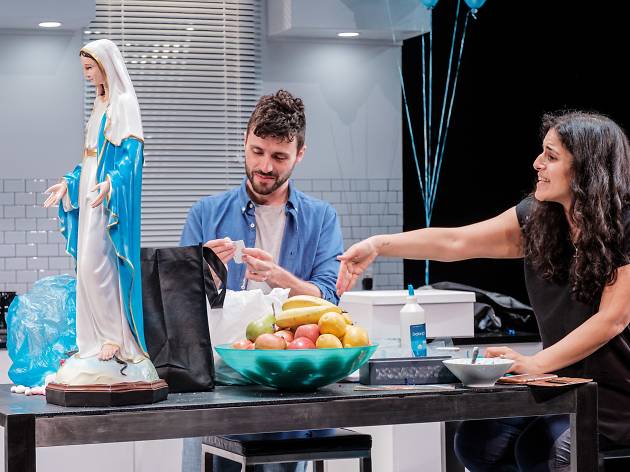 1/4
Photograph: Robert Catto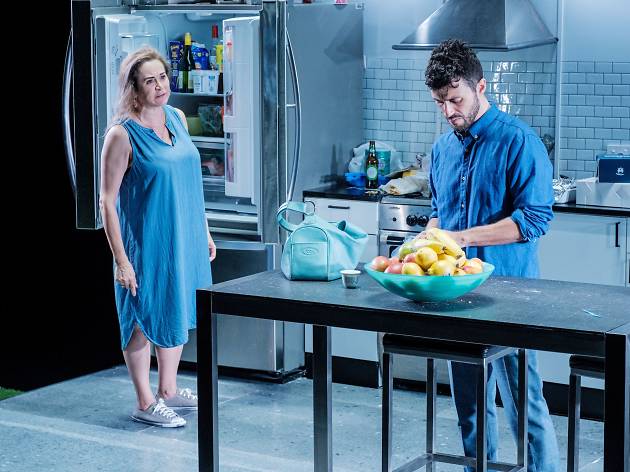 2/4
Photograph: Robert Catto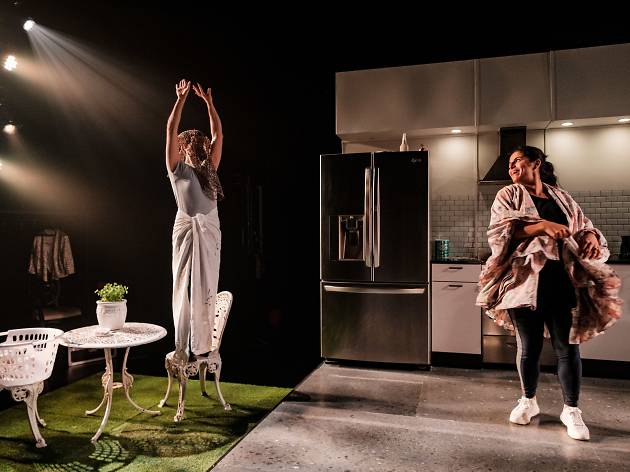 3/4
Photograph: Robert Catto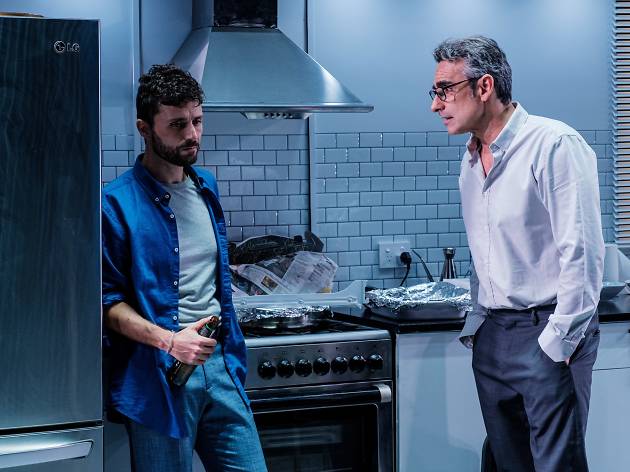 4/4
Photograph: Robert Catto
Time Out says
This play from one of Sydney's most exciting young writers is having its premiere at Sydney Festival
There have been plenty of plays over the last few decades about a young gay man going through the trauma of coming out to his family. Emerging writer James Elazzi's Lady Tabouli, having its premiere as part of Sydney Festival, features such an event at its core. But to place it into the "coming out play" category is to do Elazzi's rich portrait of a Christian Lebanese family living in Australia a disservice.
We meet this family on a day of chaos. Danny (Antony Makhlouf) is doing the best he can to calm his sister Josephine (Nisrine Amine), who is frantically preparing for her son's christening. It's going to be an elaborate affair, with thousands of dollars already committed. Josephine's mother Dana (Deborah Galanos) is leading the charge to ensure that everything goes off without a hitch (and all the family's acquaintances and rivals are suitably jealous). But Danny has other things on his mind, and a phone call from his ex-fiancée soon cracks open a familial chasm he's been getting ready to face.
Unfortunately, it's not really the best time for this family to deal with a crisis – they've already got to sort out sugared almonds that are the wrong colour, and dress shirts that need to be ironed, and a priest that needs to be paid. What time is there for an ideological argument about sexuality, faith and culture?
But Danny is finally ready to talk and advocate for himself. The response he gets is pretty surprising.
Director Dino Dimitriadis makes this fly-on-the-wall drama feel dangerous, frequently very funny, heart-wrenching and sometimes uncomfortably real. The relationships between all the actors (Johnny Nasser rounds out the cast as Danny's uncle) seem lived-in, and the family dynamics are complex. Despite the warmth with which these actors imbue the family kitchen where most of the action unfolds (Jonathan Hindmarsh's simple and evocative set design is a real asset), the stakes of the action are constantly high. Makhlouf is a wonderful centring presence; you can always sense his torment under the surface, but it only boils over when absolutely necessary. Amine and Galanos both turn in ferocious performances as both try to figure out how to show love in this new reality, while Nasser plays Danny's uncle with the perfect amount of sincerity and then later makes a memorable appearance in a completely different guise to help Danny move forward.
Elazzi seems to understand that it's the cultural specifics and minutiae of these characters' lives that lend them real depth, and approaches each of them compassionately, despite the horrible things some of them do. Nobody is a monster here, but the hurt inflicted upon one another – as these characters try to reconcile their love with their identity – is enormous. For a relatively new writer, Elazzi's originality and wit shines through in his dialogue. The only moments where it can feel a little clichéd are when Danny makes his declarations to his family. But that makes some sense; how else do you learn to come out, but by watching it on TV and in movies and on the internet?
Of course, there's no fairytale ending here, which is the case for so many young LGBTQI+ people with difficult family relationships. But there is a touch of redemption and a small act of kindness that makes you believe this family may find some peace in the future. In saying that, it's not difficult to imagine just how long a road Danny has ahead of him.
Details
Best selling Time Out Offers