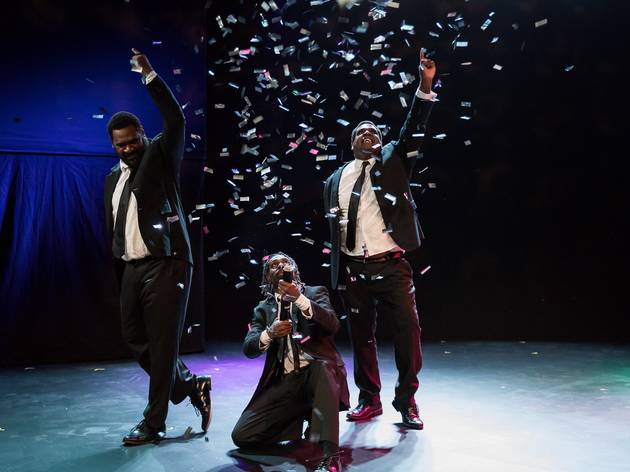 1/14
Photograph: Daniel Boud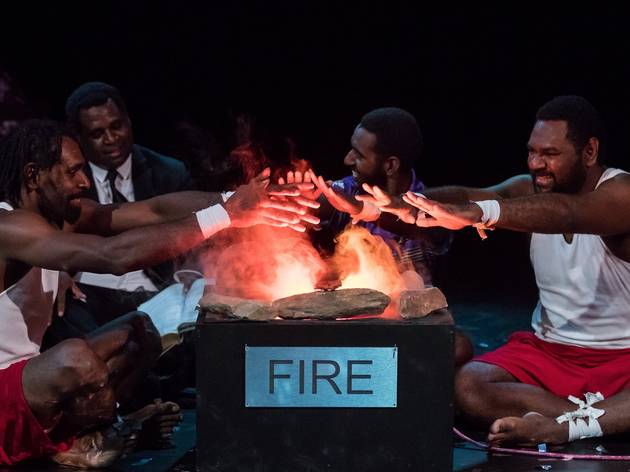 2/14
Photograph: Daniel Boud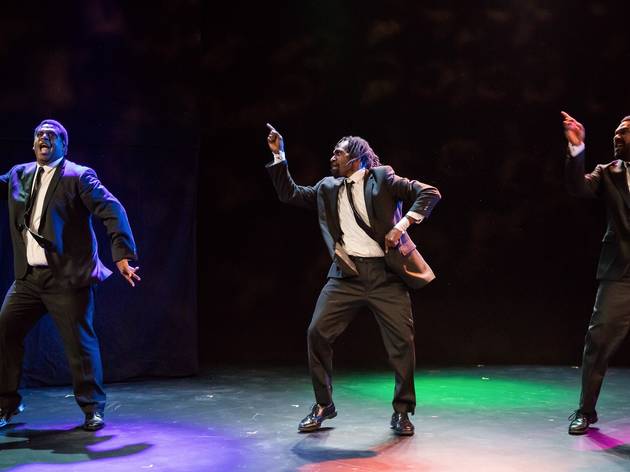 3/14
Photograph: Daniel Boud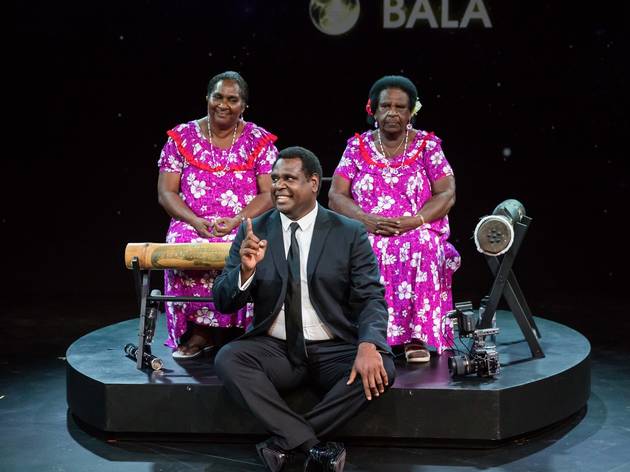 4/14
Photograph: Daniel Boud
5/14
Photograph: Daniel Boud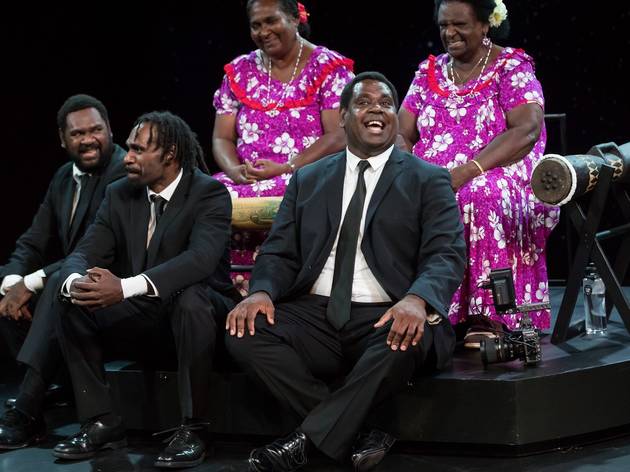 6/14
Photograph: Daniel Boud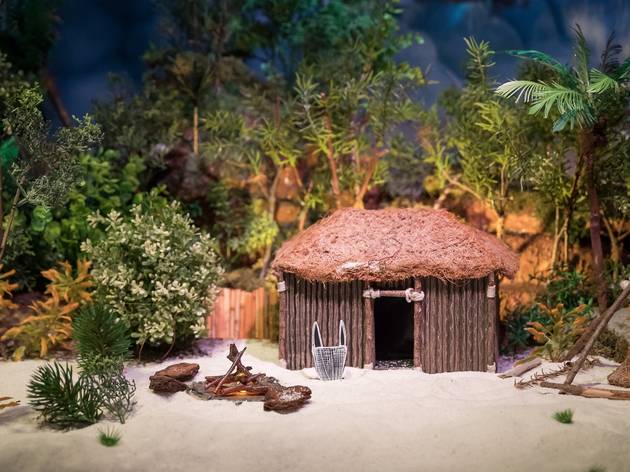 7/14
Photograph: Daniel Boud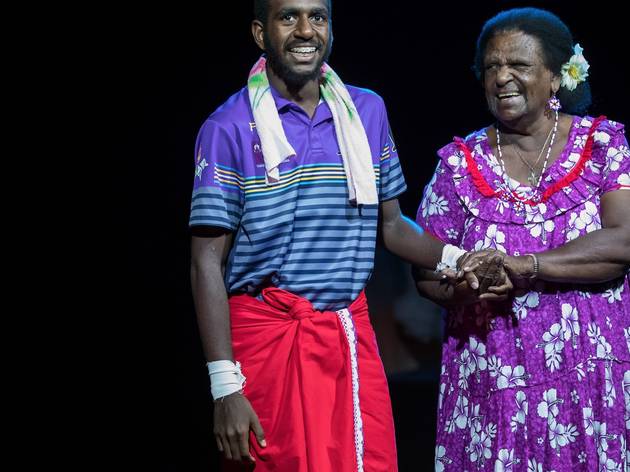 8/14
Photograph: Daniel Boud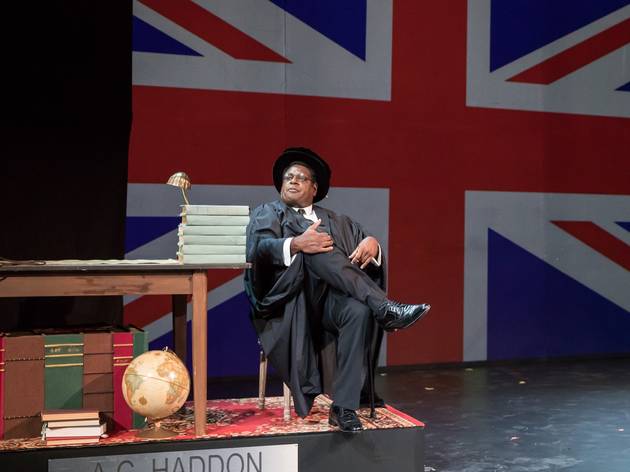 9/14
Photograph: Daniel Boud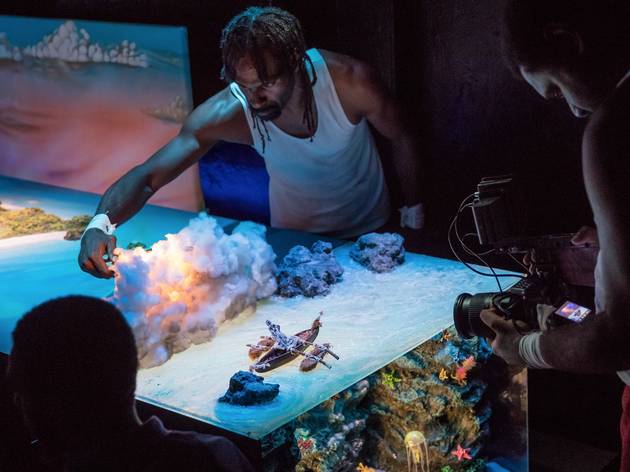 10/14
Photograph: Daniel Boud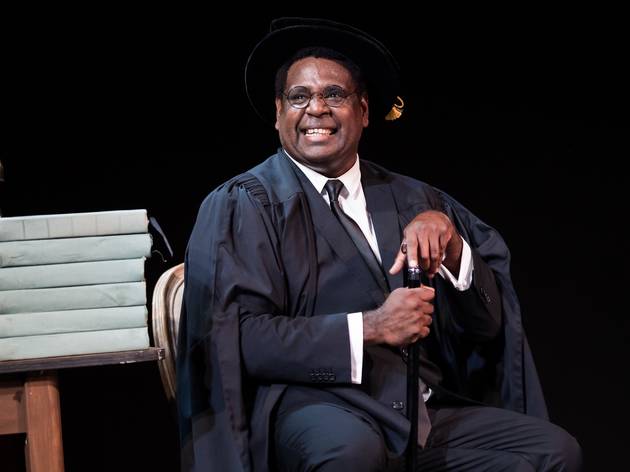 11/14
Photograph: Daniel Boud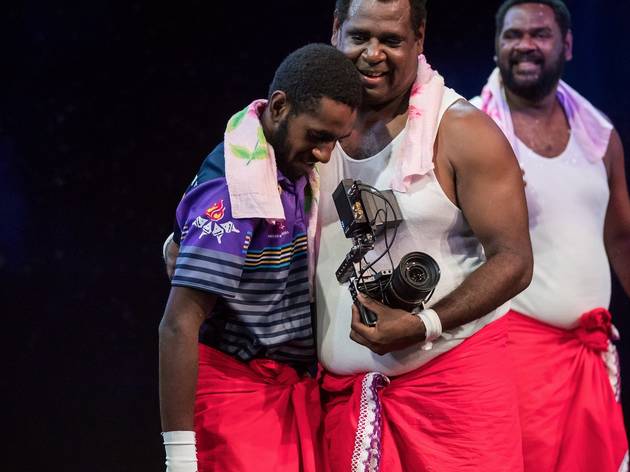 12/14
Photograph: Daniel Boud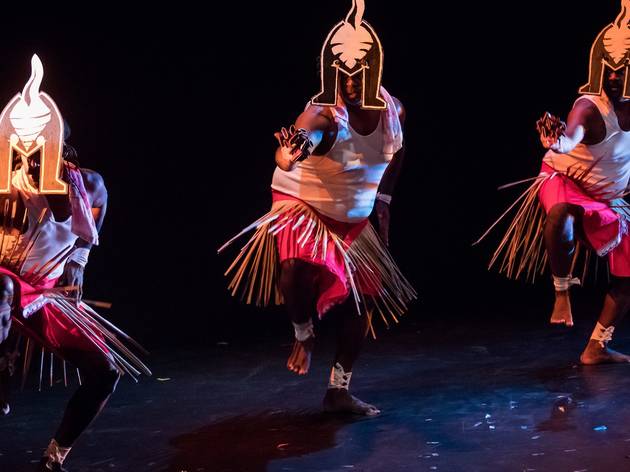 13/14
Photograph: Daniel Boud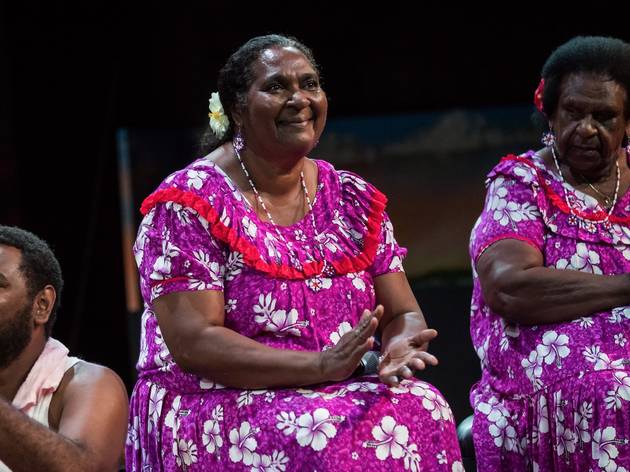 14/14
Photograph: Daniel Boud
Jimi Bani brings charm, culture and his extraordinary family to the Belvoir stage
Jimi Bani might be celebrated on the Australian mainland as a TV, film and stage actor (he's perhaps best known for his starring role in the telemovie Mabo) but his family is a rather important clan on Mabuiag Island in the Torres Strait: Jimi's grandfather Ephraim was the Chief of Wagadagam, and moved to Canada with his wife Petharie to study linguistics at university. This was part of his own quest to ensure that the language and culture of his people and ancestors could continue. Later on, he attempted to have significant cultural items repatriated from European institutions to the Torres Strait. Although he'd built a cultural centre to house the items, his requests to have them returned were denied.
Jimi's late father Dimple, the next Chief, continued this work, and now it's Jimi's chance to do the same.
At the start of his autobiographical show, Jimi gives the audience a quick rundown of his family tree as well as the words for each family member in language from Mabuiag Island. He asks the audience to play close attention and warns that there'll be a test at the end.
Of course, most theatre-makers want an audience to listen carefully to the stories they tell, but for Jimi that's even more important: this piece of theatre is part of his mission to "keep the fire burning" and ensure his culture continues. The audience is here to listen and learn, and perhaps even play a part in helping to protect that culture.
But that doesn't mean My Name is Jimi is a dry cultural lecture (in fact, Jimi takes the piss out of a British anthropologist at one point): co-created by Jimi and director Jason Klarwein, the show thrums with life and a sense of immediacy. This is largely down to two factors: Jimi's wonderfully warm, welcoming and charismatic performance as narrator, and that he performs the show with five members of his family. There's Jimi's grandmother Petharie, his mother Agnes, his brothers Conwell and Richard, and his teenage son Dmitri.
The family – including those on and off stage, and those who are no longer with us – is the major subject of this piece.
None of Jimi's other relatives are professional performers: Dmitri has a strong natural sense for comedy and the others are all perfectly believable, but they're included for their presence and storytelling ability rather than their skill as actors.
The entire show is a conversation between the past, present and what Jimi hopes might be the future. There's plenty of tradition, particularly when it comes to dance and music, but Jimi also uses high-tech video and projection technology to aid his exploration.
He combines video with traditional forms of storytelling: using a tiny model of the island and paper cut-out figures – placed to the side of the stage – the family recreates a story that's been passed from generation to generation. Close-up footage is relayed live to a massive projection screen at the back of the stage. It's a terrifying story about a monster who gouges a girl's eyes out and smashes her to death on a rock, but Jimi tells us it was told to him and his siblings as children when they would cry at night.
Although it's constantly compelling, the first half of the show feels a little start-stop as Jimi attempts to undercut the seriousness and earnestness of his objective with humour. It stops the narrative from taking hold as elegantly as it could, but the show quickly finds its feet in the second half and becomes very moving. It manages to be both an intriguing act of cultural evolution and a vibrant piece of theatre with extraordinary weight.