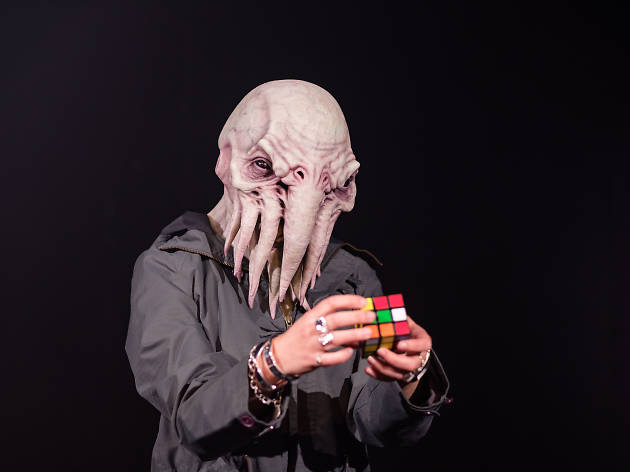 1/7
Photograph: Clare Hawley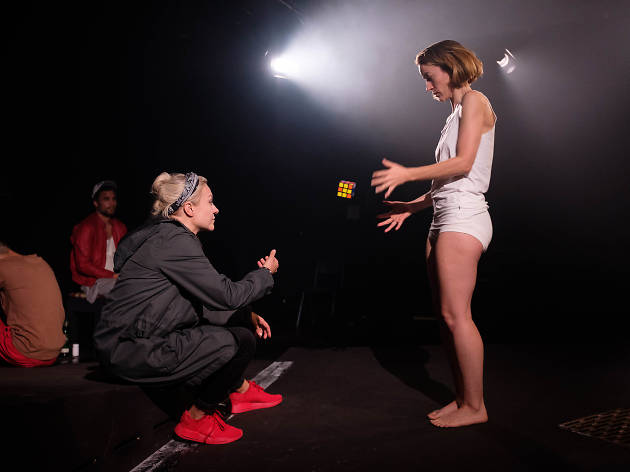 2/7
Photograph: Clare Hawley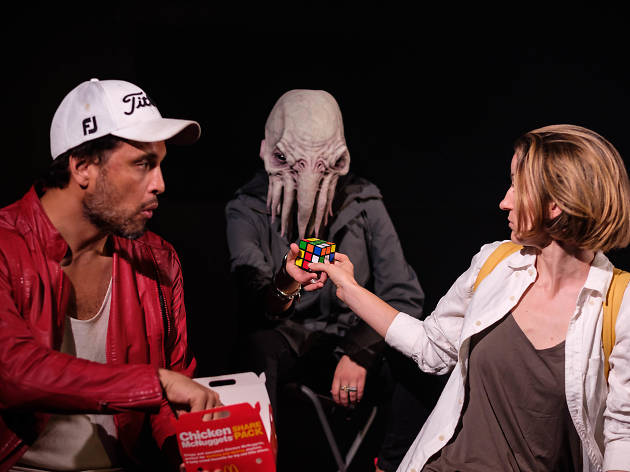 3/7
Photograph: Clare Hawley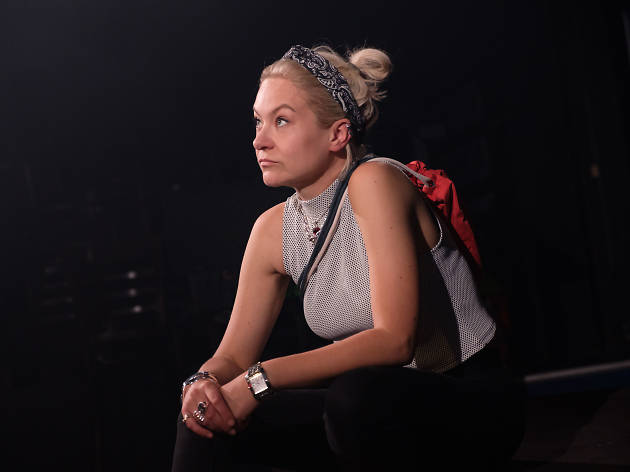 4/7
Photograph: Clare Hawley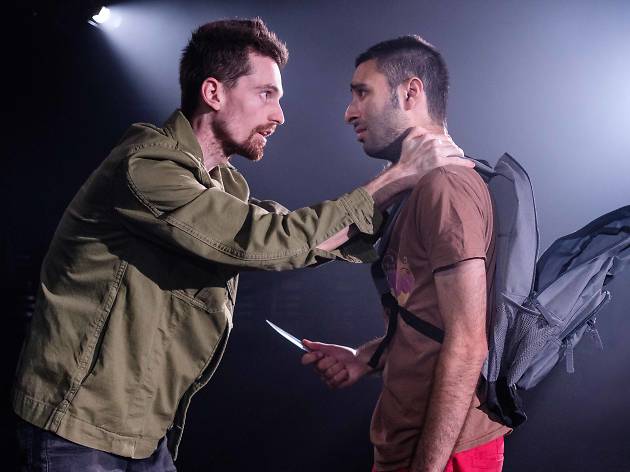 5/7
Photograph: Clare Hawley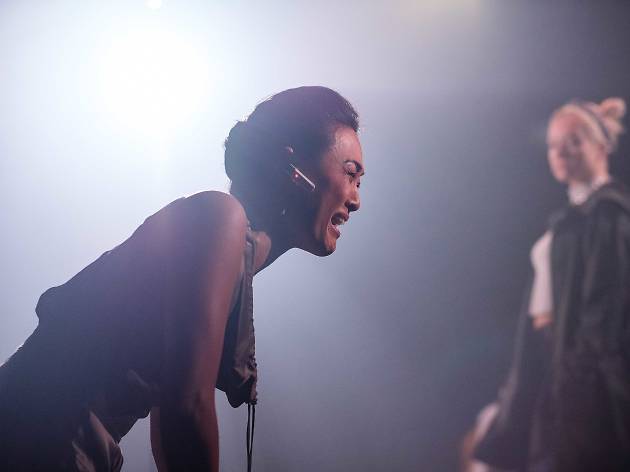 6/7
Photograph: Clare Hawley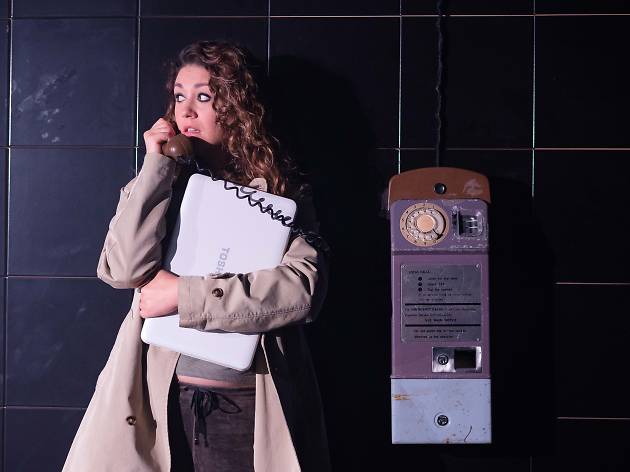 7/7
Photograph: Clare Hawley
Time Out says
This surreal thriller has taken over Kings Cross Theatre
The best starting point to describe British playwright Alistair McDowall's sci-fi thriller is the title: Pomona is a mysterious concrete island in the middle of Manchester about which very little is known. When the play begins we meet Ollie (Amanda McGregor), a woman searching for her twin sister, who has recently joined a long list of people who have gone missing in inexplicable circumstances. All roads eventually lead to Pomona, where the truth isn't as clear as Ollie initially hoped.
The play unfolds in a series of episodes, skipping back and forth in time and revealing snippets of information as it continues delving into the shadows of a uniquely hellish version of Manchester. McDowall's work is stuffed full of brutality as he twists his characters through a series of horrifying situations, backing them into corners as they try to keep their heads above water. He drops clues into every scene, and although it takes a long time for the threads to pull together, it's impossible to deny the richness of his writing and the intensity of experiencing it.
Under director Anthony Skuse, Pomona becomes a thriller that keeps you bolted to the edge of your seat. His production implicates the audience directly, and its impact is inescapable in the intimate Kings Cross Theatre. Actors delve headfirst into the darkest material, Veronique Bennett's lighting creates the perfect sense of unease, and Nate Edmondson's sound design both ramps up the tension and amplifies the play's sense of mourning; for all that these characters have lost and all they were never allowed in the first place.
While McDowall creates surreal, heightened situations for his characters, all of his dialogue feels absolutely grounded in their truth. His writing for two security guards, who find themselves facing an unenviable task, is particularly poignant and the only suggestion of redemption in the dark world he creates.
Amanda McGregor and Lauren Richardson both shine as two women pushed to the edge, who have a complicated relationship with their job as sex workers, while Kevin Batliwala and James Smithers bring a surprising amount of sweetness to their roles as security guards. When we first meet Monica Sayers' Gale, she seems completely unstoppable, dressed for business and barking orders down the phone, but she soon takes on more complexity. While Dorje Michael and Jane Angharad take on two of the strangest and most ambiguous characters.
Pomona is never a particularly easy play – despite some touches of comedy, it dwells very firmly in the darkness – but it's a fabulous ride if you give yourself over to the experience. Whether its unrelenting parade of nastiness holds much profundity is questionable, but it's a marvel of playwriting craft.
Details
Best selling Time Out Offers