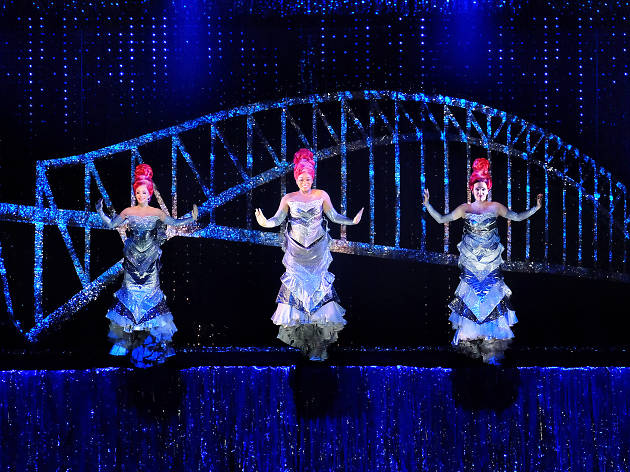 Sydney stories on stage
You can journey to faraway places at the theatre, but sometimes your own backyard is the most fascinating destination
There's something undeniably special about seeing the people, places and major issues of your own city on stage, and Sydney audiences will have plenty of opportunities to do so in the coming months. From Priscilla, Queen of the Desert's triumphant homecoming to Alana Valentine's new play about Pyrmont, many of Sydney's theatres are looking inward at the moment. Read about these three shows that go right to the heart of Sydney.
Looking to see some theatre without breaking the bank? Read our guide to affordable theatre in Sydney.
Priscilla, Queen of the
Desert – The Musical
When Stephan Elliott was making The Adventures of Priscilla, Queen of the Desert in the early 1990s, the writer-director came under significant pressure to include shots of the Opera House and the Harbour Bridge. It was thought that a film opening in Sydney should have pictures of the city's most recognisable icons, but Elliott had other ideas. Instead, he showed Erskineville's traditional home for drag, the Imperial Hotel.

"I knew what the postcard shots were, but this was about a subculture – an underbelly, and something that nobody has seen," he says.
If that part of Sydney's underbelly was largely undiscovered when the film was released in 1994, it's certainly on the global radar now. Priscilla went on to win the Academy Award for Best Costume Design and was turned into a flashy stage musical packed with disco classics in 2006. That show has now been seen all across the planet, including on Broadway and the West End. And yes, the curtain has risen on tens of thousands of performances around the world to reveal a giant sparkling Harbour Bridge.
While Priscilla is a fish-out-of-water story about two drag queens and a transgender woman encountering Australia's outback, it has plenty to say about the home they've found in Sydney. After a particularly violent and homophobic encounter with country folk, Bernadette says: "It's funny. We all sit around mindlessly slagging off that vile stink-hole of a city. But in its own strange way, it takes care of us. I don't know if that ugly wall of suburbia's been put there to stop them getting in, or us getting out."
"Our forefathers, the first white people who arrived here, were in drag very early"
Although Elliott says the city will always remain a place where "the freaks will always find themselves," it's changed a lot since Priscilla. Its once vibrant drag scene has been significantly diluted as LGBTQIA people have become more comfortable in mainstream, straight spaces. "All of the gay bars in Sydney have shut; there's only a handful left," Elliott says. "But if you're not a cool bar with a gay clientele, then you're not a cool bar." That mainstreaming of queer culture is something Elliott had to deal with when he was involved in bringing the film to the stage back in 2006. He remembers fiery confrontations with other creatives to keep the story's queer and subversive edge: "I really fought them on the show, because I said: 'I know exactly what's going to happen – it's going to turn into The Lion King.'" But what is it about Sydney that fostered this environment of acceptance, particularly where gay men are concerned? There's the world-famous Sydney Gay and Lesbian Mardi Gras, which celebrates its 40th anniversary this year, but Elliott has a curious theory that goes back much further – all the way to Australia's colonisation.
"A bunch of men were put on boats, full of testosterone… They were shipped off to the other side of the world where there were no women, and what do you think happened? And then for entertainment… What did they do when they didn't have women for plays? Our forefathers, the first white people who arrived here, were in drag very early."
Capitol Theatre, 13 Campbell St, Haymarket 2000. 02 9320 5000. priscillathemusical.com.au. $49.90-$175.90. May 15-Jul 15.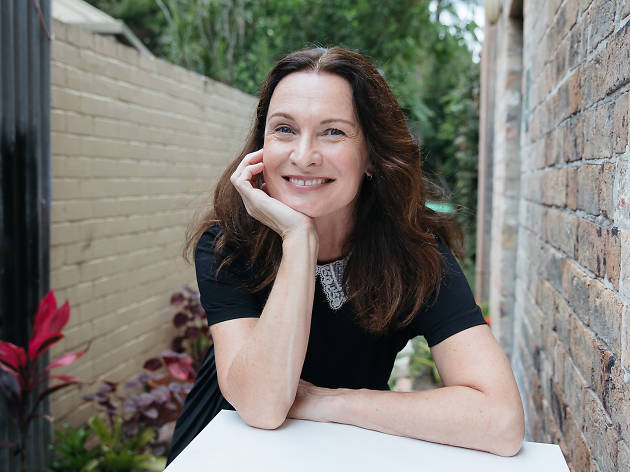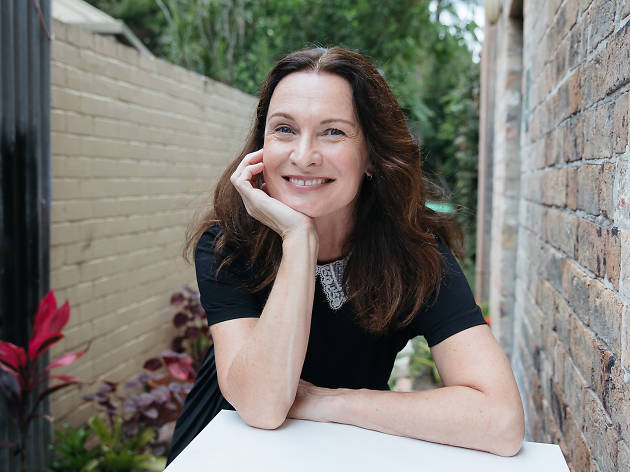 Photograph: Daniel Boud
Good Cook. Friendly. Clean.
There are few cities in the world more difficult to find a place to live in than Sydney, where it's not unusual to hear of people spending two thirds of their income on rent and struggling to find a sharehouse. Property prices have shot up around 75 per cent in the last five years and the cost of renting has seen a similarly eye-watering increase, forcing hordes of people into difficult living situations. Brooke Robinson's new play Good Cook. Friendly. Clean. stars Tara Morice (best known as Fran in the film Strictly Ballroom) as Sandra, a single woman in her fifties who finds herself unceremoniously evicted by her millennial housemates. She's recently dealt with medical problems that have left her with very little money.
The play follows her mission to sell herself as a potential new housemate to millennials confused by the fact that an older woman wants to join their home. "What really attracted me to the writing was the comic element approaching these really dire circumstances," Morice says. "Sandra gets treated appallingly but with every hit she seems to just keep rising above it. There's her mania to keep positive and keep her outward persona as one that'll mean people want to move in with her. She can't let anything slide."
"The play follows an older woman trying to sell herself as a house mate to millennials"
The housing crisis might be seen as a young person's problem, but Robinson's play reveals a harsher truth. Many Australian organisations providing services to homeless people have reported sharp increases in the number of women over 50 seeking their help, and an Australian report last year revealed the number of older women forced to couch surf or sleep in their cars had doubled in just four years. "It's quite confronting, because I think what we've really lost a lot of in western society is the sense of community," Morice says. "Probably the biggest fear one has is about being lonely when you get older, and being isolated."
The play also sees the actor return to Griffin Theatre's historic SBW Stables stage, a space she's loved ever since she came to the theatre as a child and it was the groundbreaking Nimrod Theatre Company. Morice, who started her career working with Baz Luhrmann in the late 1980s, had the chance to work at the Stables theatre several times during the '90s and discovered the quirks of working in a 1840s building never intended to house performances. "If you needed to go to the toilet during the show you'd have to go into a bucket in the dressing room. The only other option was the firedoor at the back, but if it shut you'd get locked out."
Despite the fact that it's been renovated and the dressing room now has a toilet, the theatre hasn't grown at all and still seats just 105 people around two sides of a kite-shaped stage. Morice wouldn't have it any other way. "Somebody was saying the other day: it'd be great if Griffin had a bigger stage. I actually thought, no, the whole point of working here is, in a strange sense, it's quite filmic because you're so close to the audience here and the actors are forced to be truthful."
SBW Stables Theatre, 13 Craigend St, Darlinghurst 2011. 02 9332 1052. www.griffintheatre.com.au. $38-$60. May 5-Jun 16.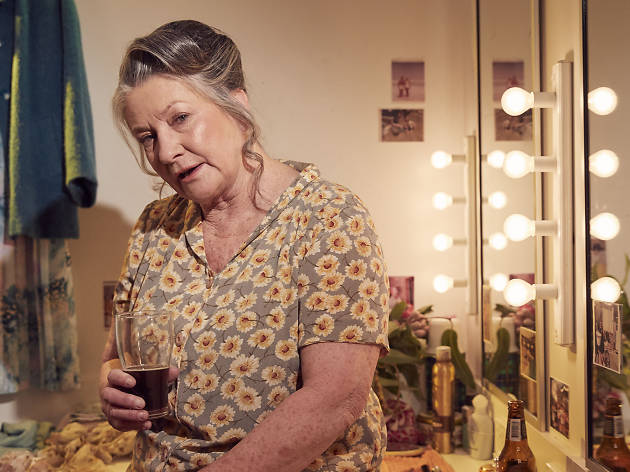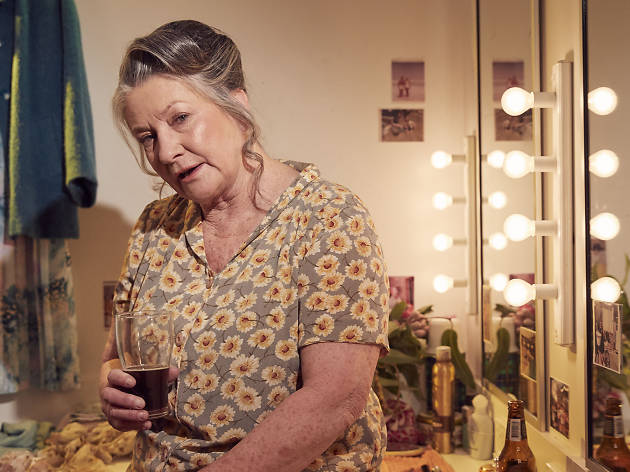 Photograph: Daniel Boud
The Sugar House
The streets of Pyrmont have a story to tell. As you walk around the quiet but densely populated peninsula, chic new high-rise apartment blocks dominate the skyline. But on street level, there are hints of the suburb's industrial past around every corner. If you step out to Waterfront Park you can even see three huge rusted steel balls that were once used in the CSR sugar refinery to smash sugarcane and create cheap building material. They've been refashioned into a sophisticated waterfront sculpture.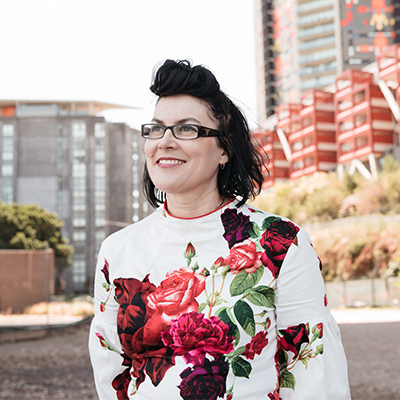 Sydney playwright Alana Valentine's grandfather once worked in that sugar refinery, which operated in Pyrmont from the 1870s to 1995 and was an essential part of the local economy. It's that connection to the suburb that inspired her to set her new play in the place she calls Australia's "crucible of urban redevelopment". "It's been the site of all of those confrontations between the old working class and the new moneyed redevelopment," she says. One of the most surprising confrontations came on August 23, 1992, when locals erected barriers and declared the "Pyrmont Republic" in protest to the rapid redevelopment of the area. They even issued free passports to visitors passing through.
"Pyrmont is the perfect metaphor – the play is really asking: what does Australia's middle class owe to its working-class past? Well the past is still really visible in the suburb here." The Sugar House follows three generations of the one family living and working in the suburb for 40 years. The grandmother of the family, June, is played by Kris McQuade, for whom Valentine wrote the role. The family's livelihood has been in the sugar refinery for decades, but they're also tied up in criminal activity. June lives with the constant fear that her children and grandchildren will end up in prison or even executed. The first act of the play takes place in 1967, when Ronald Ryan became the last man to be executed in Australia; the second is in 1985, when capital punishment is abolished; and the third is in 2007. Valentine says the play is in part about the fear that many working-class people have that they'll be criminalised.
"At the heart of a great play is a question that can't be answered"
"I look at my family and I look at my grandmother and the things that she was terrified of. I would think 'that's not a real fear', but I didn't grow up with the things that she did... She didn't care what I did with my life as long as I didn't end up in gaol."
Valentine is best known for her award-winning verbatim plays, crafted from embedding herself in various communities and interviewing the individuals within them. Unusually for Valentine, the dialogue in The Sugar House isn't drawn from any interviews.
"A lot of playwrights start with their own story and go to other people's. I've really done the opposite, and it now feels like I can turn the spotlight and my own processes on myself and be really ruthless." Most importantly, the play forced Valentine to confront her own place as a writer, as well as her perception of Pyrmont's evolution.
"I really believe that at the heart of a great play is a question that can't be answered. I've written a lot about the relationship between tradition and change and what the value of tradition is but what the seduction of change is. There's absolutely no answer: change is inevitable and great but tradition isn't always bad, wrong and stupid."
Belvoir St Theatre, 25 Belvoir St, Surry Hills 2010. 02 9699 3444. belvoir.com.au. $37-$72. May 5-Jun 3.
Looking to expand your artistic horizons?
Cultural institutions and attractions are beginning to welcome back visitors, we've rounded up some of the biggest hitters.
Best selling Time Out Offers