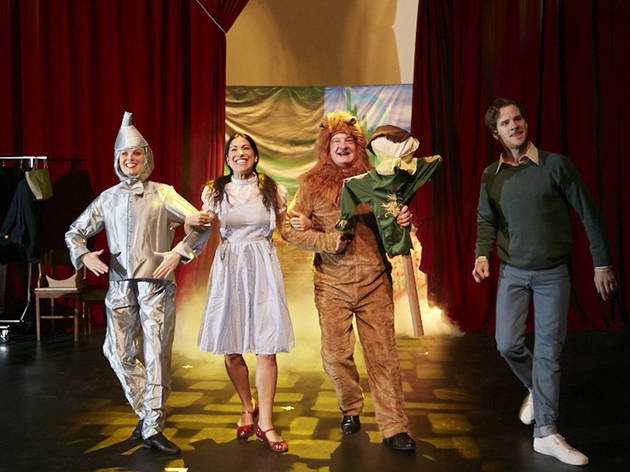 1/4
Photograph: Blumenthal Photography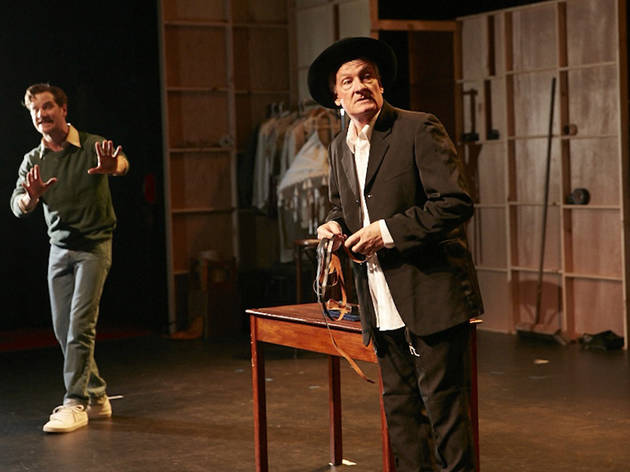 2/4
Photograph: Blumenthal Photography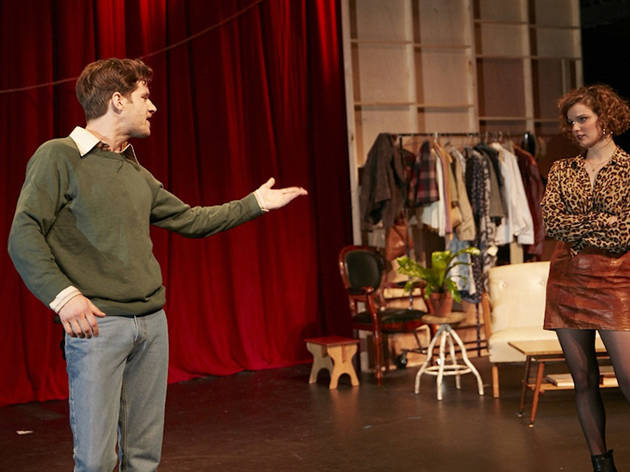 3/4
Photograph: Blumenthal Photography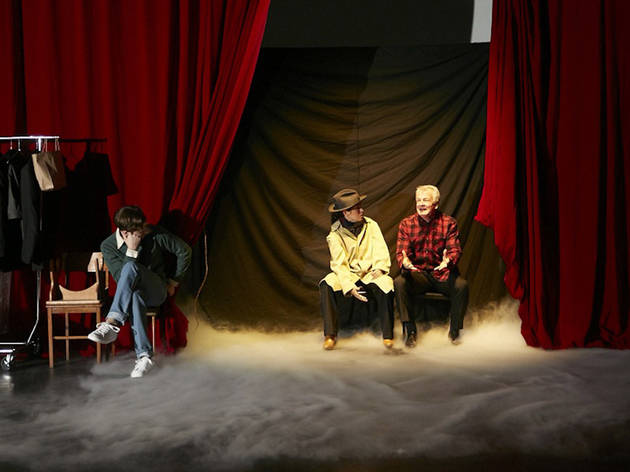 4/4
Photograph: Blumenthal Photography
Time Out says
The totems of American pop culture come to life in this comedy about a Jewish journalist on a journey of self-discovery
A neo-nazi group wants to march on Skokie, Illinois. The city has issued the group a bill for thousands of dollars in response – they can march if they pay liability insurance. The group turns to the ACLU to sue for infringement on their rights to freedom of speech.
Sounds a hell of a lot like 2019, doesn't it? But The God of Isaac is set in 1977, based on true events. At the time, Skokie was home to more Holocaust survivors than any other suburb in the United States. It was a beacon for hate groups.
In The God of Isaac, Isaac (Lloyd Allison-Young) is from Skokie, and this event shakes him into considering his relationship to his Jewish faith. Soon, he's consumed by the question of what it means to be a good Jew, and he looks for the answers everywhere: in books, in protestors, in letters from his Jewish ex-girlfriend Chaya (Alexis Fishman) and in what they dub 'ethno-cultural debates' with his shikse (non-Jewish) wife Shelly (Claudia Ware). He holds talks with a Rabbi, a Hasidic Jew he meets in the street, a tailor who is a Holocaust survivor. Everyone has a different answer to the question; everyone gives the question different weight. Isaac becomes more confused than ever about the answer.
Enter the pop culture parable. Every so often, the red curtains that serve as a backdrop for this minimal, backstage-view set (by Hugh O'Connor) will part, and Isaac's philosophical and religious crises play out in scenes from The Wizard of Oz, Huckleberry Finn, and The Grapes of Wrath. It's that time-honoured tradition of using stories to make sense of your own head writ large, and it's charming here.
This pastiche-y kaleidoscope of interpretation, processing, and exploration is the engine room of The God of Isaac, getting the plot from one place to the next. It's a meta-theatrical work that consistently interrupts itself. Isaac's mother (Annie Byron) has come along to the show – she's sitting in the audience – and she interjects frequently to provide additional commentary, riling up Isaac in the process. This is a community story, a story about a village suburb that feels like a village in the room. It needs many perspectives and many storytellers, and Isaac has no choice but to cede his highly personal play to his mother.
Directed with a keen and generous eye by Moira Blumenthal, this a thoughtful, surprisingly witty piece of theatre that's aged around the edges but still strong at heart. It moves swiftly and musically from funny to touching and back again, its staunchly Jewish humour and character causing ripples of laughter and pockets of tears from the opening night audience.
Even if its references are a little dated and ending a little heavy-handed, there's a lot of meat left on the bones of this play; it offers questions and considerations that should be top of mind for many of us at the moment: how do we define who we are in a world that accommodates a great deal of hate? How do you live a good life that maintains connections to community? And as anti-Semitism and various neo-Nazi, ultra-conservative hate groups seem to get louder and louder, how will we respond?
Details
Best selling Time Out Offers