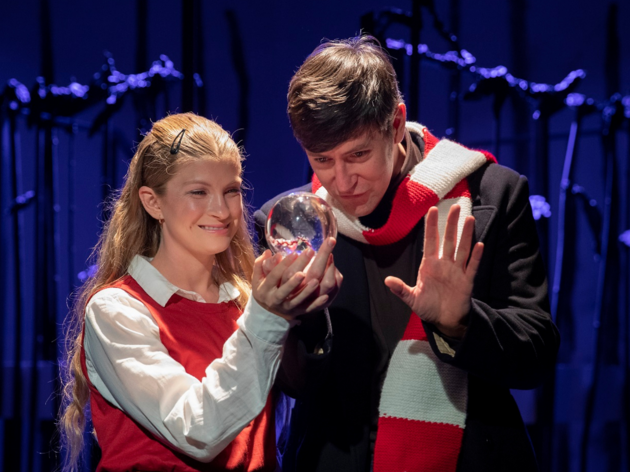 1/5
Photograph: New Theatre/Bob Seary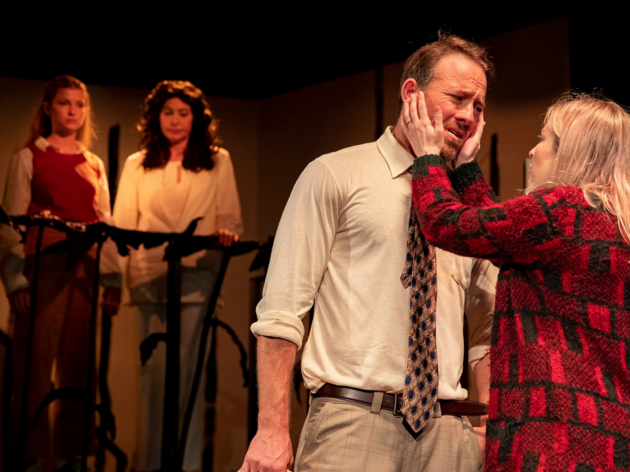 2/5
Photograph: New Theatre/Bob Seary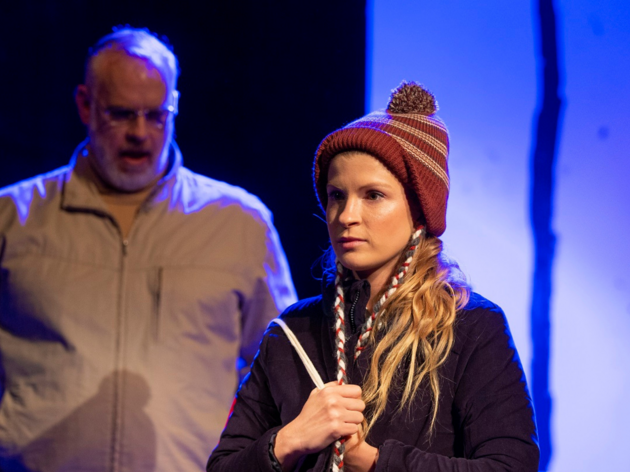 3/5
Photograph: New Theatre/Bob Seary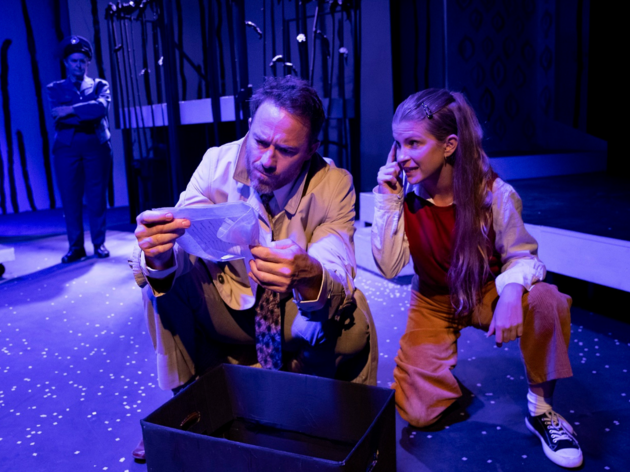 4/5
Photograph: New Theatre/Bob Seary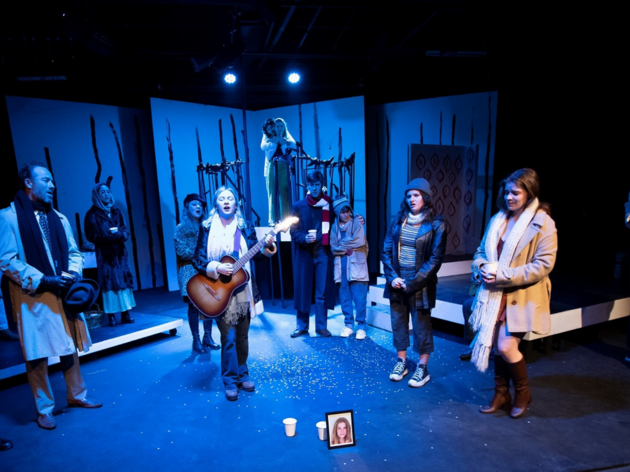 5/5
Photograph: New Theatre/Bob Seary
Time Out says
The Aussie cast shines with a script that is painfully faithful to the best-selling book it is inspired by
It's been a long time since the curtain went up at the New Theatre, the pandemic lockdown having shuttered the venue, like so many others, for a long time. Indeed, their return season was almost scuppered by the challenges of casting, rehearsing, and staging under pandemic strictures. Nonetheless, the company persevered, and this production of British dramatist Bryony Lavery's The Lovely Bones is the result.
Adapted from Alice Sebold's 2002 novel of the same name, itself filmed in 2009 by New Zealand director Peter Jackson, The Lovely Bones gives us the life and death of 14-year-old Susie Salmon (Sarah Maguire), as narrated by Susie herself from the afterlife. Susie's ordinary, suburban-idyllic life in smalltown Pennsylvania, circa 1973, comes to an abrupt end when she is assaulted and murdered by a prolific local serial killer.
From her vantage point in heaven, Susie observes her family and friends as they grieve, desperately search for her killer, come to terms with her death, and begin to move on: father Jack (Ted Crosby), mother Abigail (Cassady Maddox Booth), siblings Lindsay (Naomi Belet) and Buckley (Parker Texilake), classmates Ruth (Kirsty Saville) and Ray (Shiva Chandra). Of course, Susie cannot move on, or grow – her life is over. What unfolds is a kind of supernatural coming of age story by proxy, as Susie vicariously lives through the community of people connected by her death.
Unfortunately, it doesn't unfold smoothly, or in a particularly engaging manner. Bryony Lavery's script is an extremely faithful, at times almost exact, translation of Sebel's novel, but what works on the page (or the screen) does not necessarily work on the stage. The drive to include so much of the source material gives the whole thing a rapid, almost staccato clip as we jump from scene to scene and conversation to conversation, barely pausing for breath. The film adaption of Sebold's story, which features big-ticket stars like Stanley Tucci (his role of Mr Harvey depicted here by Sean Taylor) and Mark Wahlberg, faced mixed reviews, with some enjoying its whimsy, and many steadfast book fans feeling frustrated with how it translated to the silver screen.This script seems to run into many of the same issues.
In New Theatre's production, Robyn Arthur's impressionistic set design, all constricting vertical lines, actually accommodates the shifts rather well, but cannot help the damage done to the piece's pacing and tone. This production is also strangely beholden to Jackson's screen adaptation, with Maguire's accent a close match for Saoirse Ronan's onscreen Susie. The use of American accents is actually quite jarring, and some cast members struggle, to the point where one wonders why this element wasn't jettisoned altogether; there's nothing in the story on a thematic or emotional level that necessitates anchoring it to the novel's stated time and place, and the artificiality of the voice work is a barrier between the audience and the emotional heart of the work.
Some good performances help somewhat, including Maguire as the precocious Susie, Ted Crosby's turn as her anguished father, and Natasha McDonald as Franny, Susie's advisor in the afterlife, while Lisa Hanssens provides some comic relief as Susie's perpetually soused grandmother. Sadly, that can only elevate the proceedings rather than save them. On stage, Where The Lovely Bones can be a chore, but it must be noted that it's not the company – it's the material.
The Lovely Bones plays at New Theatre in Newtown until December 18. You can find tickets here.
Details
Venue name:
New Theatre
Address:
542 King St
Newtown
Sydney
2042

Price:
$22-$35
Dates And Times
Best selling Time Out Offers