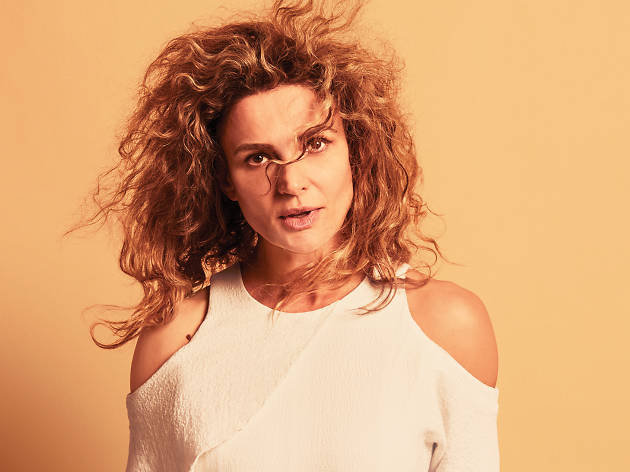 Wentworth's Danielle Cormack stars in this reimagined classic comedy
Bell Shakespeare has had a lot of success in recent years with Justin Fleming's adaptations of Molière's classics, which drag his plays into the 21st century by turning contemporary Australian English into rhyming verse. If an entire night of rhymes sounds a bit taxing, we promise it's funnier and more fun than you think. This new production, directed by Griffin Theatre Company's Helpmann Award-winning director, Lee Lewis, is set in the music industry on the day of a music video shoot.
Danielle Cormack stars as the titular misanthrope, a role traditionally played by a man, and is joined by a cast of comedy all-stars: Simon Burke, Catherine Davies, Ben Gerrard, Rebecca Massey, Hamish Michael and Anthony Taufa.