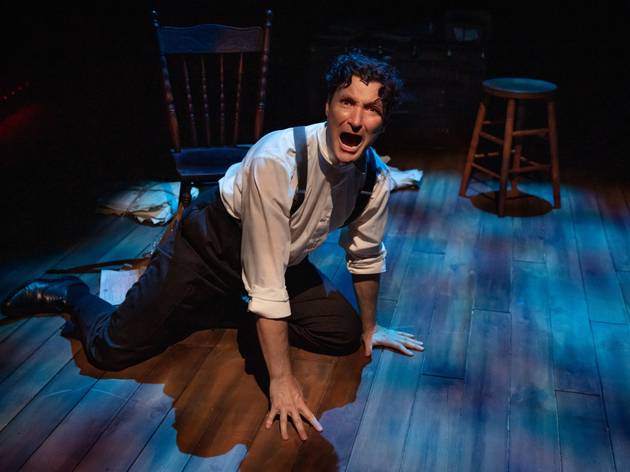 1/4
Photograph: Supplied/Daniel Boud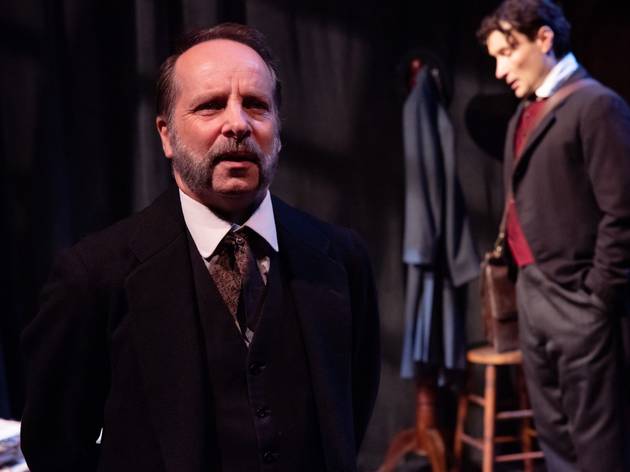 2/4
Photograph: Supplied/Daniel Boud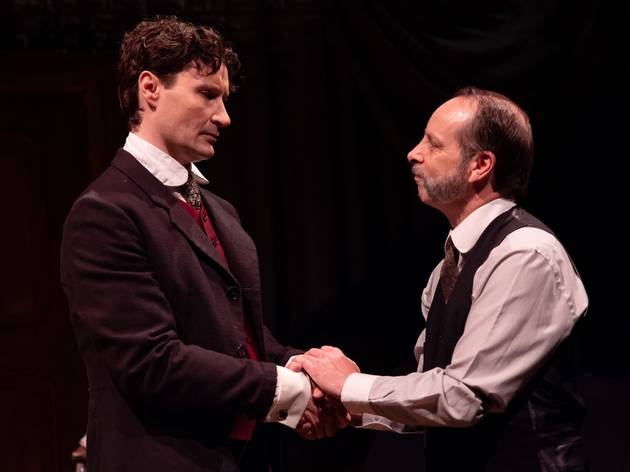 3/4
Photograph: Supplied/Daniel Boud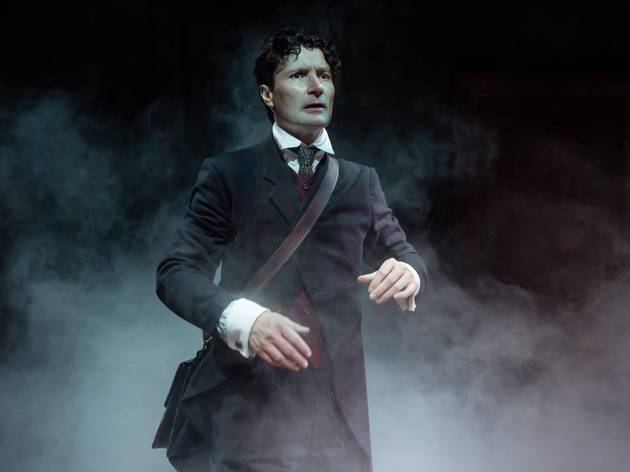 4/4
Photograph: Supplied/Daniel Boud
Time Out says
Can Ensemble's intimate stage bring the scares in this stage adaptation of the classic ghost story?
When we met him in Stephen Mallatratt's infamously spooky 1987 play The Woman in Black, Arthur Kipps (Jamie Oxenbould) has engaged the expertise of an actor to help him process, psychologically and emotionally, a traumatic event that has come to define his existence. Adapted from the equally famous novel by Susan Hill, the show is one of London's longest-running productions on the West End. It's celebrated for being an unusual example of a successful live performance in the horror genre. Conjuring ghosts from the human imagination, it creates a sense of dread and a series of scares that form a crucial part of the theatrical experience.
As a junior solicitor, Kipps was sent to a purported haunted house after the death of a client. He's still suffering from the aftermath. Having seen and heard a series of strange and terrifying occurrences, he may have lived to tell the tale, but now attempts to exorcise those dark imprints from his mind. The Woman in Black is a classic story, told most conventionally. Decades have passed since the play's first debuted. Though many have tried to emulate it on stage, innovations in the genre on screen have advanced by leaps and bounds.
In comparison with a multitude of horror movies, The Woman in Black feels a little dated and much too meek for a worldly contemporary audience. Director Mark Kilmurry's approach brings an appropriate air of nostalgia, but genuine instances of tension are desperately few and far between. Spatial limitations in the auditorium mean that apparitions do not materialise in unexpected places. Without sufficient possibility to explore the supernatural elements, much of the show's efforts to scare prove disappointing.
Production designer Hugh O'Connor is obviously restricted by the parameters of the set. Still, his work on costuming is finely detailed, with the characters looing elegant. Lights by Trudy Dalgleish are lush in a classically gothic way, but it is Michael Waters' sound design that does most of heavy lifting, complete with shrieks and screams urging us to get into the spirit of the show.
Oxenbould is joined, on stage, by Garth Holcombe, and they are an excellent pair of storytellers, both dedicated to the piece and truly compelling. The former impresses, deflty switching between personalities in this 'play within a play' format. But it is Holcombe's insistence on conveying emotional truth that provides the production with its saving grace. Beneath the flamboyant theatricality required in the portrayal of terror, Holcombe's embrace of the role's psychological authenticity elevates the show. Ultimately, it is more than the sum of its lacking thrills and spills.
There is power in watching Kipps try hard to heal himself from psychological damage that is unlike any mental injury each of us inevitably sustains from simply being alive. We watch him get on stage so that he may go back in time, re-enacting these worst moments in the hope of attaining new understanding. Or simply to numb himself of confusing memories that relentlessly haunt his every day and night. Art has the capacity to provide solace where all else fails. At its most powerful, it is able to bring concrete transformations to lives awaiting improvement. In this way, the spectre of The Woman in Black casts a long shadow. But if you just want to be scared witless, you'd be better off switching on the idiot box for a surf through horror flicks. Indeed, you can see Harry Potter himself, Daniel Radcliffe, take on the darkness in the big screen adaptation over at SBS on Demand.
Details
Venue name:
Ensemble Theatre
Address:
78 McDougall St
Kirribilli
Sydney
2061

Price:
$67-$79
Dates And Times
Best selling Time Out Offers