Theatre under $50 in Sydney
Want to get some cultcha on the cheap? We've got you covered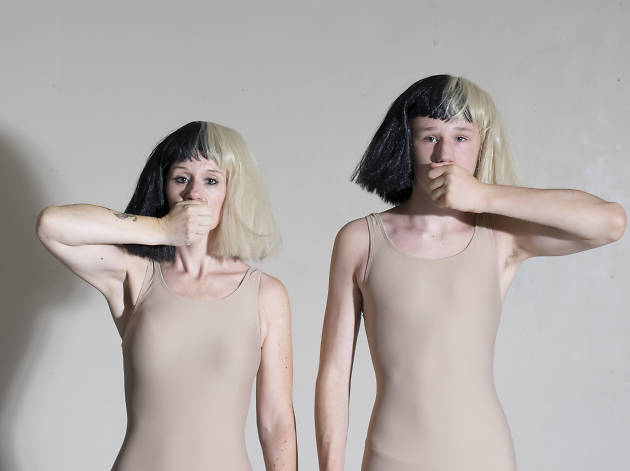 Given the rarified air Shakespeare occupies in our culture, it can be easy to forget that his plays were the popular entertainment of his day. Before we were following the romantic entanglements of The Bachelor, we were rooting for Rosalind and Orlando to get together, and before we all watched Masterchef and learnt how to treat our vegetables, we were chucking them at performers who didn't live up to our standards. The idea that you watch his plays silently in a darkened theatre? A relatively recent invention. Back in the day, seeing one of his plays was a typically rowdy affair, with crowds loudly voicing their approval (or disapproval), particularly the groundlings, who would pay a penny to stand in the yard of the Globe Theatre. The team at Bar'd Work is trying to recapture some of that spirit with their "Shakesbeer sessions" of comedies performed not in quiet theatres, but around patrons at a pub. Yes, there is a risk of audience participation, so we'd recommend getting a few pints in before the show kicks off. Bar'd Work recently toured Sydney pubs with aold-out productions of Much Ado About Nothing and Twelfth Night, and are back with As You Like It, taking the comedy to pubs all around the city in August and September. If you're not familiar with the play, it's packed with mistaken identities and some of Shakespeare's cleverest plotting. This version is directed by Chris Huntly-Turner, who has performed at the Pop-Up Globe, and knows his Shakespeare back-to-front
We live in a post-postal-survey Australia now, where equal marriage is a hard-won right available to queer Australians. But just over 20 years ago, Tasmania's anti-gay laws were some of the harshest in the world. Australian playwright and dramaturg Campion Decent digs into the fight for equal rights in The Campaign, which makes its Sydney debut as part of the Sydney Gay and Lesbian Mardi Gras Festival. The play, based on interviews and transcripts, takes a nail-biting trip through mass protests and arrests, parliamentary debates and public meetings. Kim Hardwick directs the play, which looks at how far we've come – and how much hard work it took to get there.
From #eggboy to Greta Thunberg, 2019 is the year young people spoke up and refused to be overlooked. So why should they be overlooked in literature too? The greatest love story ever told gets a rethink this summer at Shakespeare specialist theatre company Sport for Jove's outdoor season, as director Damien Ryan puts teenagers where they should be – at the heart of the story. With an original a cappella score composed by Naomi and Drew Livingston (The River at the End of the Road), Ryan has assembled a cast of up and coming teenage stars to bring new life and energy to Shakespeare's tragic tale. Sixteen-year-old Oliver Ryan (Rose Riot) and newcomer Claudia Elbourne play the star-crossed lovers, in a cast that also includes stage veteran Wendy Strehlow (Cyrano de Bergerac) as the stern-faced grand dame of the Capulet clan. This year, Sport for Joves summer season is returning to Bella Vista Farm and the Everglades at Leura, and is taking on a third venue: Old Government House in Parramatta Park.
Check out these hacks
A dose of culture doesn't have to bust your budget when you know the hacks and tricks to accessing cheap theatre ticket deals around Sydney.