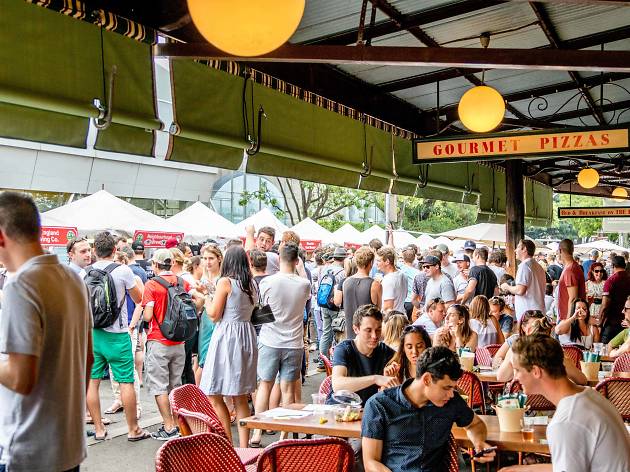 A giant celebration of craft beer in the Rocks
The Australian Heritage Hotel's annual beer fest is now a teenager, and to celebrate it's 13th year championing craft brews down in the Rocks they're kicking the street party into gear with over 30 breweries, food stalls, meet the brewer sessions, blind tastings and live entertainment. We're talking 120 beers and ciders for you to taste and rateover two and a half days.
Tickets are $35, which includes 10 tasting tokens so you can peruse the stalls from Batch Brewing (Marrickville), 4 Pines Beer (Manly), Grifter Brewing (Marrickville) and Modus Operandi (Mona Vale) Pirate Life Brewing (Adelaide), Feral Brewing Company (Perth), Murray's Craft Brewing Co (Port Stephens) and Balter Brewing (Gold Coast).
For the weekend they're also setting up an outdoor beer garden on Gloucester Street, complete with an oyster bar for max relaxing.