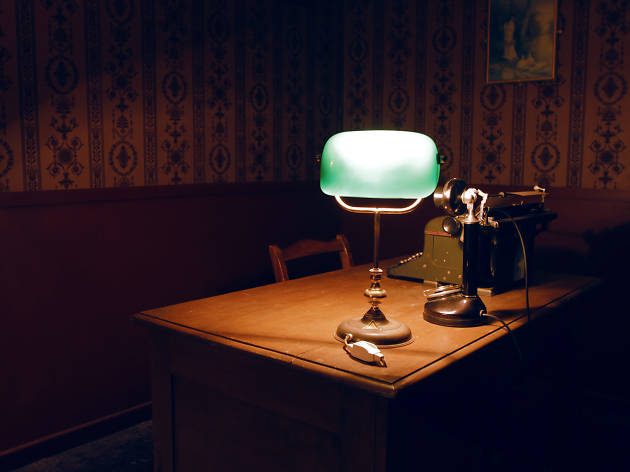 Time Out says
Break free from your inhibitions at this underwear-only escape room event
Adding an sense of urgency to the escape room experience this February, the Cipher Room is holding a night of underwear-only games during the Mardi Gras Festival this year.
Tickets are $50 per person and the night will be raising money for the 78ers (the brave participants in the first Mardi Gras in 1978, many of whom were arrested).
For your money, you get to take part in one of the venue's three escape puzzles – Espionage, The Cabin or The Marlowe Hotel. You'll also get a glass of Champagne on arrival, and entry to the after party at Mosh Pit Bar next door, including a complimentary beer or wine. The event is for players aged over 18, and entrants will be joined up to form teams of eight for each game session.
You can choose which of the three games you'd like to play, but be warned: if you wind up in The Cabin, the underwear-only rule is going to amplify the creepy vibe of this serial killer-themed escape room. And if you get The Marlowe Hotel, expect flashbacks to that time you locked yourself out of your hotel room in the middle of the night wearing not as much clothing as you'd have liked. Yeah, we heard about that.
To book, email info@cipherroom.com.au.
Details
Users say