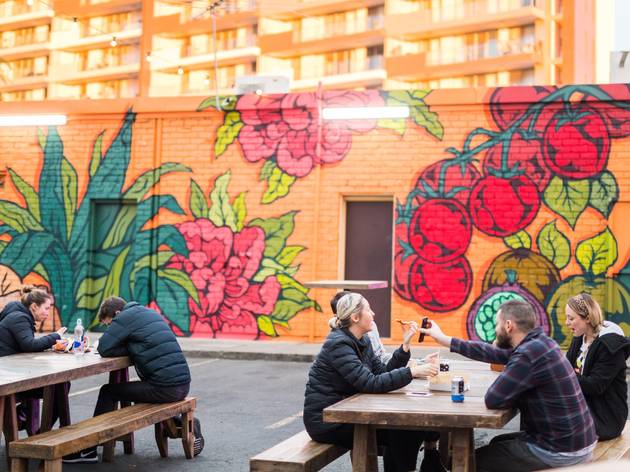 1/5
Photograph: Supplied/Liverpool City Council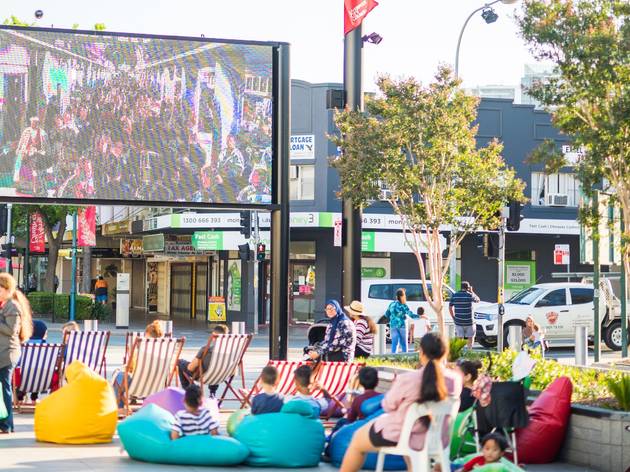 2/5
Photograph: Supplied/Liverpool City Council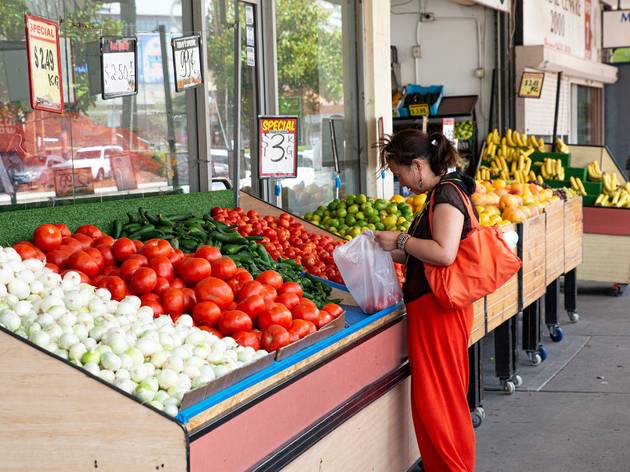 3/5
Photograph: Supplied/Liverpool City Council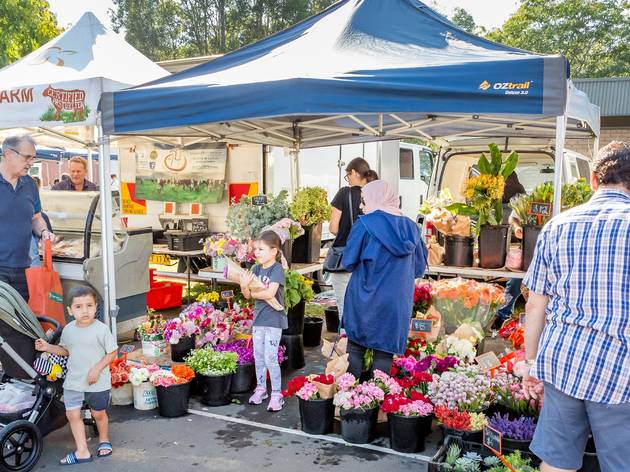 4/5
Photograph: Supplied/Liverpool City Council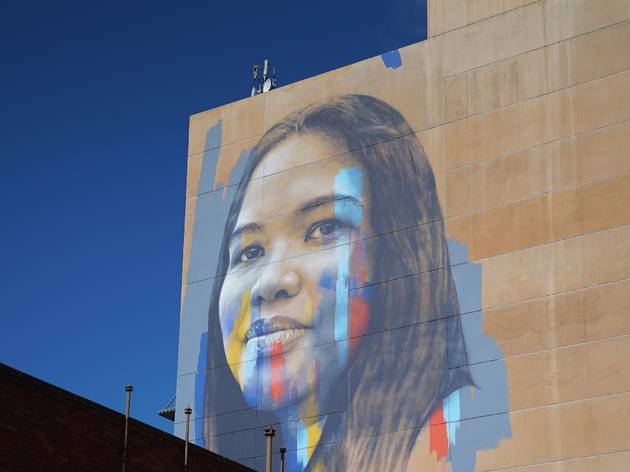 5/5
Photograph: Supplied/Liverpool City Council
A local's guide to Liverpool
We're here to give you the goods on where to eat, drink, shop and play in this south-western Sydney 'burb
As restrictions continue to ease across the city, it is more important than ever to follow health recommendations. Here's our guide on how to go out safely in Sydney.
The bustling, south-western City of Liverpool, which sits on the land of the Darug and Dharawal nations, is almost too vast to pin down. And not just terms of its huge footprint either. The LGA's expansiveness stretches back through time as well as across 306 square kilometres, spanning waves of migrants, cultures, and cuisines that have all found a home in this pulsing hub of Western Sydney.
If Parramatta is the shiny, new spokesmodel heralded as the economic guiding light of Western Sydney, Liverpool is the wise beauty in the corner biding her time, with years of experience under her belt and a sharp tongue to boot. She's been around the block a few times, sure. But she's also got stories to tell.

Now, a whole host of high-rise development is sprouting up in Liverpool's main strip, jostling with the local Middle Eastern jewellery stores, Balkan butchers, Iraqi restaurants and Indian grocers that have been there for years. The Casula Powerhouse has blossomed into a major contemporary cultural institution in its own right, attracting further development and housing around the George River.
Jump to a section
EAT DRINK COFFEE THINGS TO DO SHOP

What's it known for?
The Casula Powerhouse showcases up and coming artists of colour regularly and the parks and playgrounds are perfect community spaces, while the food scene is near unparalleled in Sydney in terms of its diversity: think Iraqi, Indian, Vietnamese, Turkish, Chilean, Macedonian, Lebanese and so many more traditions carving out their own space in this tight-knit community made up of a multitude of cultures.
Why do the locals love it?
Because it's home. Traditionally seen as a starting point for many migrants coming into the country, Liverpool is also finding a groove in its own right and creating its own cultural scene. South West Sydney rapper, speaker and activist L-Fresh the Lion grew up around the area, and says perceptions of it from within the community are shifting in comparison to when he was young. "It's so good to see kids these days being proud of their communities... even different parts of [the Liverpool LGA], which are so different from each other, like kids from Miller representing Miller. Even five, ten years ago, it wasn't cool to claim where you're from. But it's changed a lot."
How do I get to Liverpool?
The T2, T3 or T5 line trains are the easiest and cheapest way to get to Liverpool – a direct train from Central will have you there in just over an hour. If you're driving, it's around 40 kilometres out from the CBD by car via the M1 and M5, but traffic could hold you up. Otherwise, take the bus to Parramatta, Western Sydney and connect to the CBD from the interchange located right next to the train station.
What's nearby?
Head north and you'll find yourself in the cultural and foodie hub of Cabramatta, or head south-west for residential suburbs like Preston and Moorebank, or the emerging arts hub of Casula. You're also a stone's throw from the Leacock National Park – try the Bellbird Track for a family-friendly walk, or check out the scenic surrounds of the Georges River National Park.
Map of Liverpool
If you only do one thing…
Spot some inventive, surreal art along the Liverpool Sculpture Walk. It's organised much like the east's Sculptures by the Sea with installations and outdoor artworks erected on the banks of the Georges River, beginning near the Casula Powerhouse.
Want more local knowledge?
Once the working-class home to Sydney's rag trade and one of the most dangerous and vice-ridden neighbourhoods in the city, the streets of Surry Hills were the stomping grounds for nefarious underworld types like the notorious 'razor warrior' Kate Leigh. A century on, those gangsters would barely recognise the oh-so-trendy heart of the Eastern Suburbs, with its classy cafés, five-star dining, thriving bar scene and culture hubs – not to mention the soaring house prices.
Best selling Time Out Offers