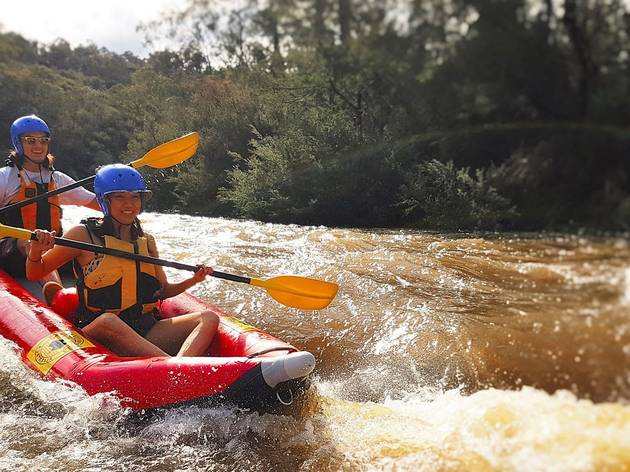 1/2
Photograph: Supplied/Adrenaline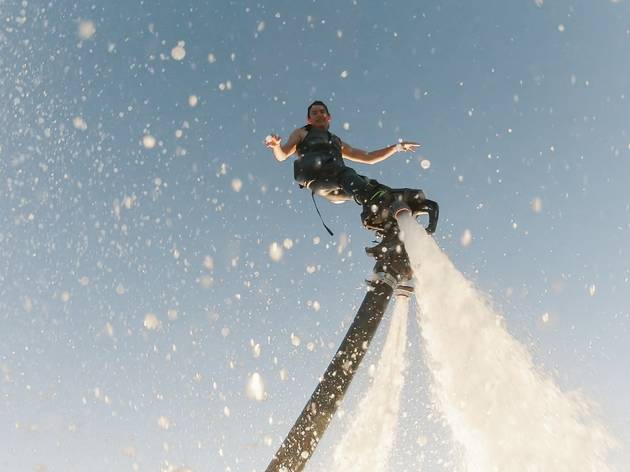 2/2
Photograph: Supplied/Adrenaline
Release your inner action hero with these adventure offers
Seize the day with an adventure site offering a price guarantee
Desperate to do something? Itching for an adventure? Yeah, thought so.
Adrenaline is one of Australia's top adventure providers with a site that is constantly updated. If there's something you've always wanted to do, then you are going to want to check it out.
Do you yearn to go whale watching, skydiving, to drive a V8 race car or take a helicopter tour over Sydney or Brisbane? Would you like to learn how to fly a plane, parasail, or ride a horse?
Kayaking, ballooning, jetskiing, dune buggying – if it moves, you can probably find it on the Adrenaline site. They even have escape rooms, theme parks and brewery tours for those for whom raising a glass from the table to the mouth is excitement aplenty. (Just remember to maintain social distancing and take appropriate precautions, 'K?)
Photograph: Supplied/Adrenaline
Sure, adventure sites are nothing new. The difference with Adrenaline is their lowest-price guarantee. if you find a competitor's lower offer on the same activity (on the same day and at the same location/provider), the Adrenaline peeps will beat it by five per cent.
Maybe you have a friend who's tricky to buy presents for and complains they have too much "stuff"? Give 'em an experience instead.

Check out Adrenaline's latest offers.
This feature contains affiliate links for which Time Out may earn a small fee.
Best selling Time Out Offers