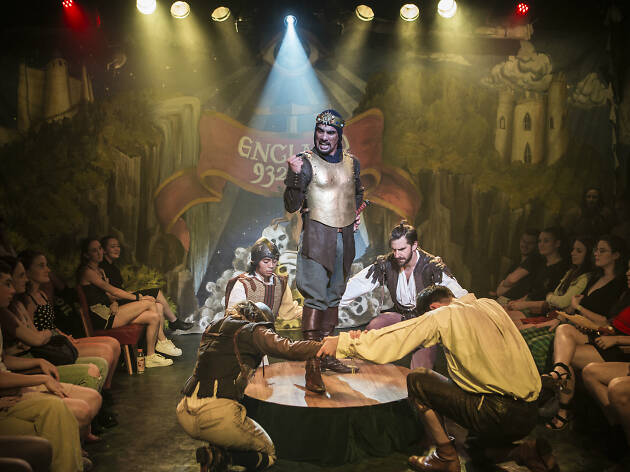 After-work Sydney arts adventures
Explore the city's independent arts scene with these shows, workshops and music events
So, the end of your working day is nigh and you're ready to wrench off the economic shackles of employment and revert to your leisure-time self. But your big plan for the evening is to reheat last night's butter chicken and put on a load of washing. It doesn't sound particularly transformative.
Instead, why not venture into our colourful city and experience some of the more creative post-work activities that Sydney's dishing out on a daily basis? Get hands-on in an art class, see some side-splitting theatre, explore illuminating experimental performances or dance away your worries.
Besides the obvious entertainment factor, there's also the researched benefit of artsy activities improving your wellbeing day to day and into the future. Plus, an exploration of our city's leading indie arts and cultural institutions is sure to spark some creative flows that may inspire your working self tomorrow.
Arts events to see in Sydney in March and April
What: A life drawing class with drinks.
Where & when: Knox Street Bar, Wednesdays
This is your chance to get in on the creative action without any performance anxiety. In this relaxed art class, you'll be putting pencil to paper and immortalising the human form. It's a standard life drawing class, where super boss models pose for the class to sketch. You don't have to be a master artist to join these regular Wednesday-night classes at Chippendale's Knox Street Bar, as they're more about giving it a go than producing fine art. Plus, there are breaks for chippies and drinks, so you'll be instilled with liquid courage and salty fuel.
Best selling Time Out Offers