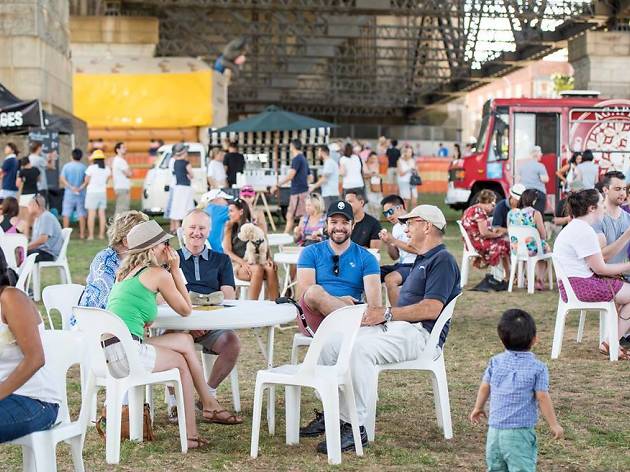 Compare barbecued cuisines from around the world at this food-focused January 26 part
Now, there isn't one thing wrong with a charred snag on spongy white bread, who's only flavour friends are blackened onions and too-sweet tomato sauce, but we have to admit: a lot more can be done with a barbecue.
At this Australia Day celebration in Bradfield Park, Sydney will be showing off its cheffing skills with a huge multicultural barbecue. There'll be some classic low and slow American cuts, sizzling Brazilian dishes and fragrant Middle Eastern meals.
If you can tear yourself away from the cookers, you'll also find free, family-friendly activities like face painting and jumping castles (probably safe to save these ones till after lunch, though). The main stage will keep everyone buzzing to a beat with performances from the Bamboos, Evergreen Collective, High Rollers and the Martini Club.