Beginner Sheep Heart Corrosion Casting Workshop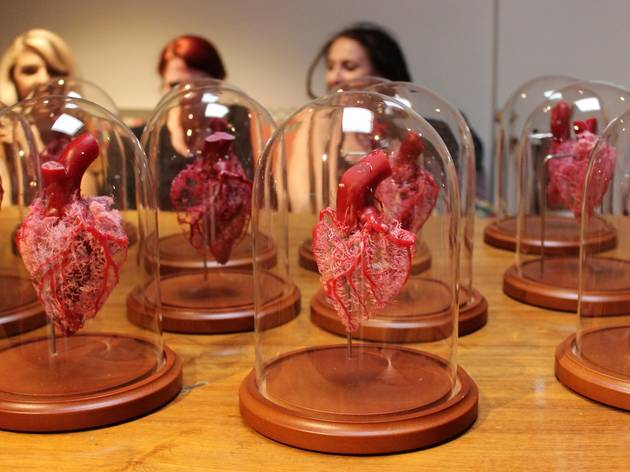 1/5
Photograph: Supplied/Rest In Pieces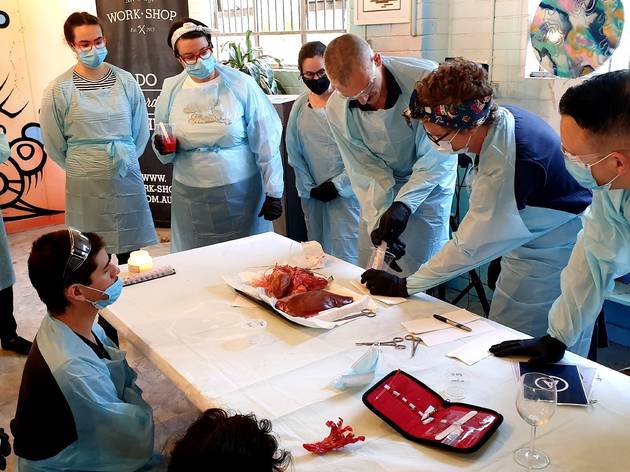 2/5
Photograph: Alannah Maher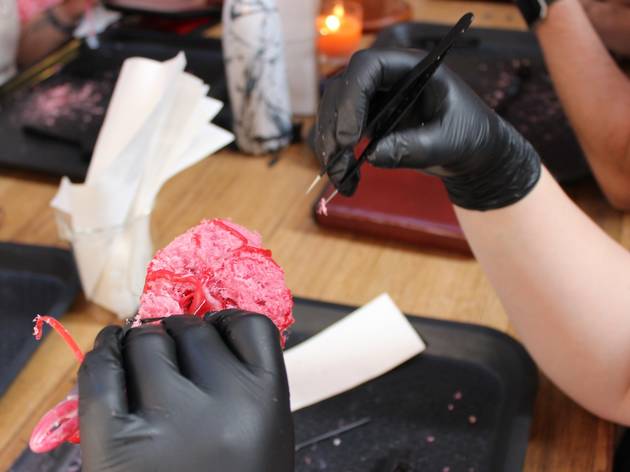 3/5
Photograph: Supplied/Rest In Pieces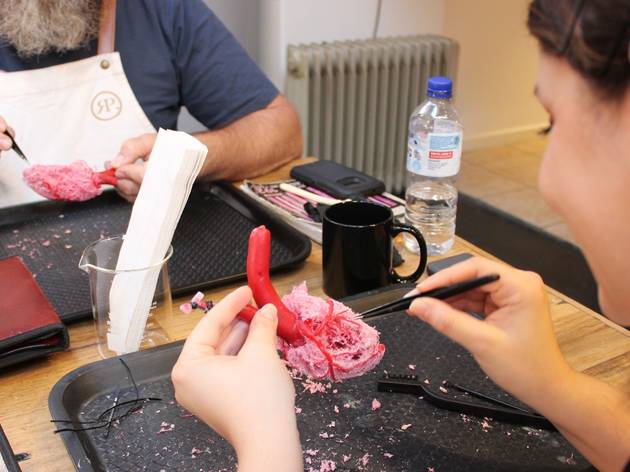 4/5
Photograph: Supplied/Rest In Pieces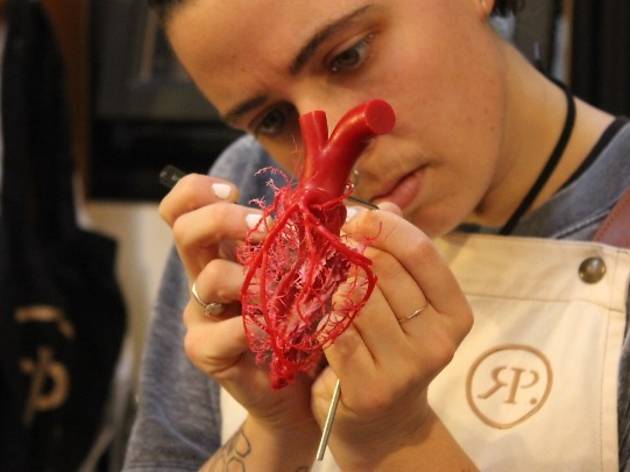 5/5
Photograph: Supplied/Rest In Pieces
Time Out says
This weekend-long workshop in the dying arts will open your heart
Do you possess an interest in the dying arts (literally)? Have you ever been beguiled by a taxidermied animal specimen, an articulated skeleton in a museum, or the corrosion casting and plastination techniques used to present real human bodies in touring exhibitions like Body Worlds and Real Bodies?
These fascinating specimens are the results of skilled craftsmanship, and now, you have the opportunity to learn this artform yourself with Rest in Pieces, an educational institute specialising in the time-honoured skills of preserving and presenting animal specimens. RIP runs workshops in Sydney and Melbourne, with plans to expand to more cities, and Time Out was invited to get hands-on with the macabre at a beginners' workshop in Sheep Heart Corrosion Casting.
During this weekend-long experience, you will learn the start-to-finish process of preparing, resin-casting and presenting a mammalian heart (that is only slightly smaller than a human heart, and looks and works very similarly). You'll start with a 'pluck' (which includes the animal's lungs and liver, along with the heart) and through a series of tools and techniques, end up with your own unique heart presented in a suitably Victorian-looking glass dome. Our lead instructor, Gavin, a plastination expert who works at the Sydney School of Veterinary Science (@plastination_vet on Instagram), is patient, helpful and eager to share his knowledge.
There's undoubtedly some more gruesome parts of the process, like dissolving the flesh of the heart away with a chemical solution, tenderly slicing away at and tying up ventricles, the messy variables of filling anatomical matter with resin – and the smell that hits you as you walk back in on day two. However, if you're game, this is a fascinating way to learn an age-old process that RIP is making accessible in a way that it has not been for hundreds of years.
The most beautiful thing about spending a weekend with RIP is the micro community created. On the weekend we spent in Redfern at WorkShop Studios, there was an intergenerational soup of varied motivations and experiences. A paramedic. An aspiring mortician. A forensic scientist. A woman determined to break her own heart and wear it on her sleeve after a messy divorce. A collection of artists and makers, including a Guinness World Record-holding painter who works with human blood. A covid response engineer. A HSC student. After a year where we've had very few opportunities to meet people outside our own circles, we found common ground with teenagers and middle aged mums, united by our curiosity for the dying arts.
At $900-$950, this workshop is an investment, but you'll be well taken care of over the weekend with cuppas, meals and knock-off drinks included. A thorough check-list will be sent to you for what to expect. Should you choose to lean in, you'll be initiated into a community – and you'll leave with a pretty cool souvenir. You can even purchase a take-home kit to make your own macerated sheep's heart at home, complete with frozen 'pluck' and your choice of resin colour (including violet purple and flamingo pink). We weren't quite feeling confident enough to test out our housemate's feelings about having a heart dissolving in a jar around the house.
RIP also runs taxidermy workshops where you can mount an animal like a baby chick, a rat, a rabbit, or a squirrel; delicate-looking skeletal articulation courses; and butterfly and moth pinning workshops. If you'd like to dabble at home, their insect preservation kits require no previous experience. All of the animals used for RIP's workshops are mindfully and sustainably sourced – they are either been bred for the purpose of python feeding, game that is sourced for food, or pest species that have been culled in government programs aimed to protect our native wildlife (like myna birds).
The next Sheep Heart Corrosion Casting Workshop in Sydney is on April 10 and 11. Find out more about the workshops and make a booking here. You can follow Rest In Pieces on Instagram (@restinpieces) and Facebook.
Details
Best selling Time Out Offers