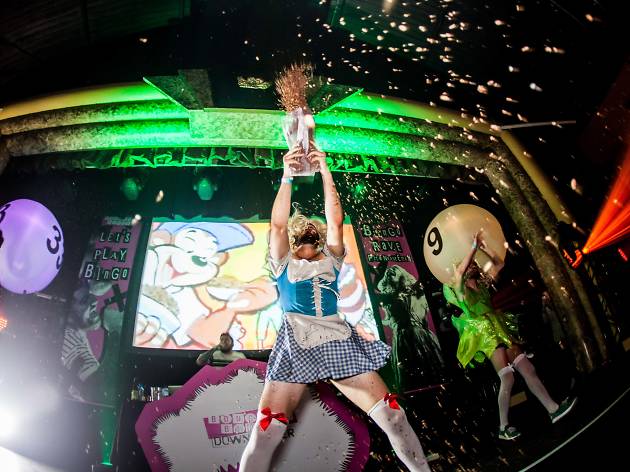 Sydney, the bingo rave returns – with Boyzlife!
One of the messiest games of bingo we've ever experienced is coming back to Sydney… and this time they're bringing two Irish crooners with them Westlife's Brian McFadden and Boyzone's Keith Duffy. Fecking grand!
Boyzlife, as they're known, happen to be touring Australia next month and Bingo's Bongo – the wild bingo party organisers – are bringing them to Luna Park for a ballad-filled night of top dabbing. Imagine dropping to your knees for 'Flying Without Wings', 'You Raise Me Up' and 'Love Me For a Reason' while keeping an ear out for the all Irish number 33 ("dirty tree").
Co-founder Jonny Bongo launched the concept in 2015 and since then Bongo Bingo has travelled to Manchester, Birmingham, Liverpool and London.
Keen? Read these 7 things you need to know before going to Bongo's Bingo.