Bushfire relief fundraising events in Sydney
You can do your part for the bushfire relief efforts by attending one of these charity fundraisers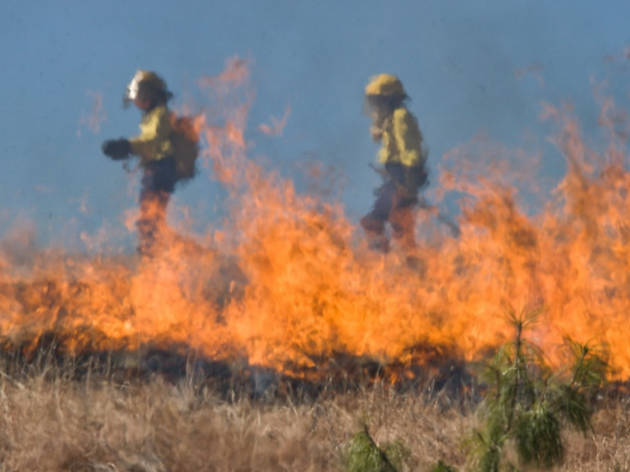 Australia is burning. A bushfire disaster on a scale never before witnessed has unfolded in recent months, and as the hottest weeks of the year roll on, the devastation caused by uncontrolled blazes is predicted to continue, threatening thousands of Australians across NSW and beyond.
And yet, even in the shadow of such terror and tragedy, Australia's spirit has not been broken. People across the country and around the world have rallied, and millions of dollars have been donated so far in an incredible outpouring of compassion and generosity. However, millions more are still needed to assist in the rebuilding and rehabilitation of so many decimated communities throughout NSW, as well as Australia's other states and territories.
Across Sydney, events are now being staged to raise these much-needed funds for bushfire relief. You can play your part by simply attending one of these charity concerts, performances or exhibitions, which are donating their proceeds to excellent bushfire relief organisations.
You can also help the bushfire relief efforts by donating to the Red Cross and WIRES.
Bushfire fundraising events in Sydney
Does checking the news headlines send you spiralling into despair? Well, here's something to cheer you up: a massive night of comedy outside the Opera House, with all proceeds going to help bushfire-affected communities. The all-star lineup so far includes Tim Minchin, Arj Barker, This Is Spinal Tap's Harry Shearer, Urzila Carlson, Carl Barron, Joel Creasey, Kitty Flanagan, Becky Lucas and Julia Morris.
Eat, drink, be merry, and drink some more at this charity gala for bushfire relief. Showing some true Aussie spirit, more than 100 distilleries have donated bottles and experiences for auction, including tours, masterclasses, and rare and limited-edition bottles. Tickets for the night cost $127 and include dinner, music, hobnobbing with distillers, and of course plenty of craft spirits. If you're not in Sydney, you can still bid on most of the items online. However the top tier items will be auctioned live on the night, and they include some really special spirits. There's a rare bottle of Lark Single Cask LD84 from Bill Lark's personal archive, the last ever bottle of Prohibition Liquor Co's sold-out cult Christmas gin, and museum stock whiskey from the now defunct 3Souls distillery, and a spirit that's been created specifically for the event, dubbed "The Aussie Spirit" whisky.
Still feeling in an altruistic mood?
Things to do, Educational venues
Sydney can be a cold beast, but it can also be a big-hearted fluffy one. Running parallel to the clichés of suits and yachts are the pockets of the city where you can give some of your valuable time to those who need it most. Siphoning some of our spare moments into volunteering can be daunting, so we had a look at few of the places keeping benevolence floating in our city at the moment and how you could get involved.