Camperdown Commons' 1st Birthday Celebration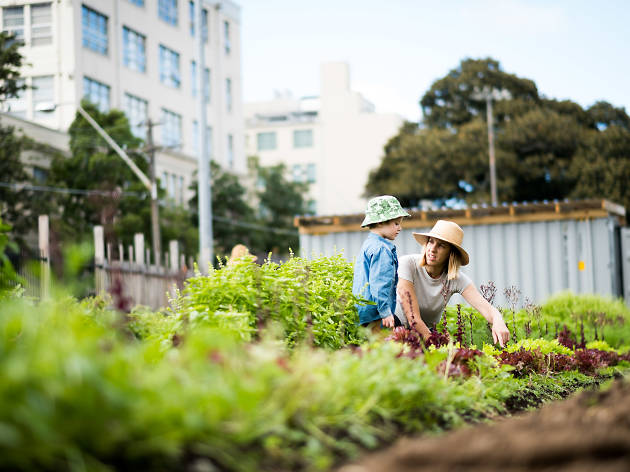 The urban farm will host family friendly weekend workshops, talks, tours and more
Camperdown Commons, Pocket City Farms and on-site restaurant Acre are celebrating a big first year with a range of free talks, workshops, art, tours, live music and food offerings for all ages.
On Saturday June 24, you'll be able to join the team on their urban farm for a range of free workshops. Learn the ins and outs of composting, worm farming and how to DIY your own seed balls. There will be guidance on native stingless beekeeping and tips for little farmers and little chefs. Guests can also limber up and get grounded with a one-hour yoga class for $15. Bookings are essential.
A range of free talks, art classes and educational tours will take place on the day, as well as live music in the evening with musician Fernando. Pocket City Farms will be running an urban farm tour, and there will be author talks on probiotics by Felicity Evans and children's author Benjamin Gilmour will host storytime with his book The Travel Bug. Visitors can also enjoy a meal at Acre, purchase produce straight from Pocket City Farms as well as entertain the kids with a movie screening of Sing.
The festivities will continue on Sunday as well, with yoga classes and a discounted locals dinner at Acre. The in-house restaurant will also host live music by Joe West, and there'll be another free kids movie night.