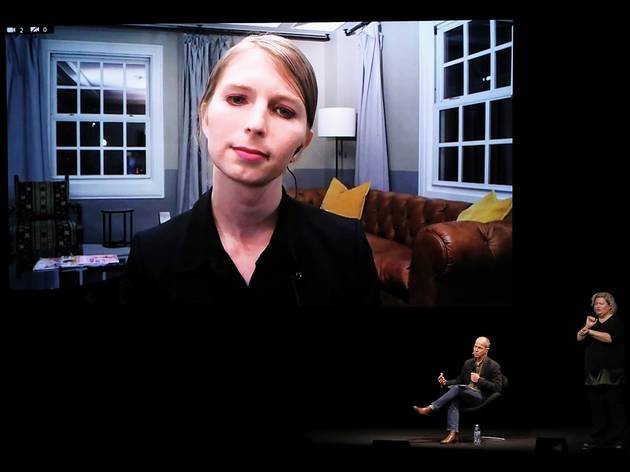 Time Out says
The data privacy campaigner and trans activist speaks to fellow champion of freedom wrongly imprisoned Peter Greste
Chelsea Manning became a martyr for freedom when she dropped a huge cache of classified information with Wikileaks, revealing wrongdoing by US forces at war. Imprisoned for her 'betrayal', she transitioned under grim circumstances while still a prisoner. Her mental health suffered greatly.
Released in 2017, Manning spoke to Australian journalist Peter Greste via videolink during Antidote 2018. A fellow believer in the necessity of telling truth to power, Greste also ended up in jail, in Egypt.
Since they spoke, Manning went back to prison and has subsequently been released again, enduring incredible stress while maintaining admirable dignity.
It's a fascinating discussion between two sharp minds who know all about the importance of privacy, and now is the perfect time to check it out. With debate circling around the Australian government's new health tracking app, it's as relevant as ever.
Streaming on the Opera House's From Our House to Yours platform Thursday, April 30, at 8pm AEST, the show will be available to view any time from then on.
Details
Users say