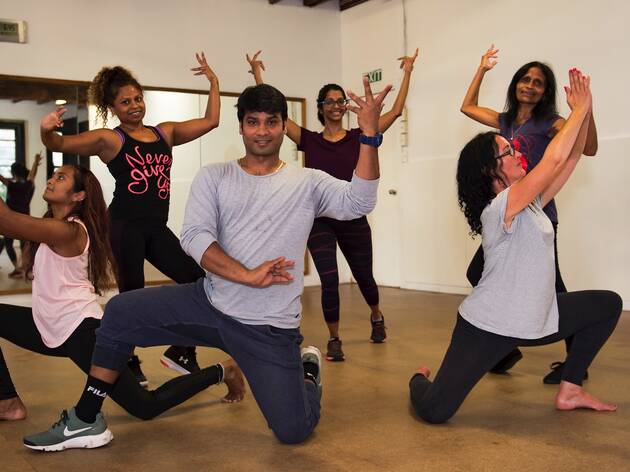 1/12
Photograph: Cassandra Hannagan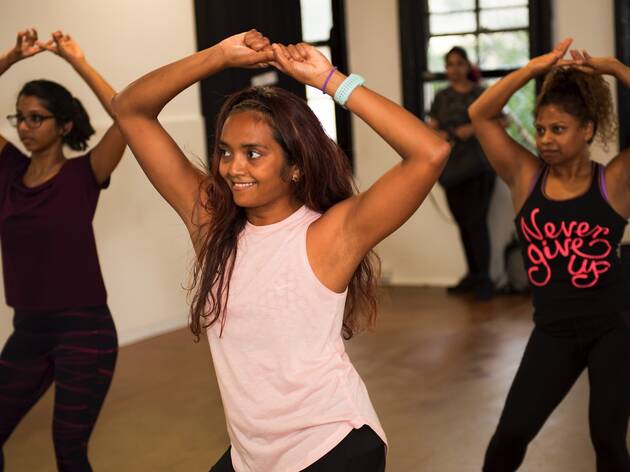 2/12
Photograph: Cassandra Hannagan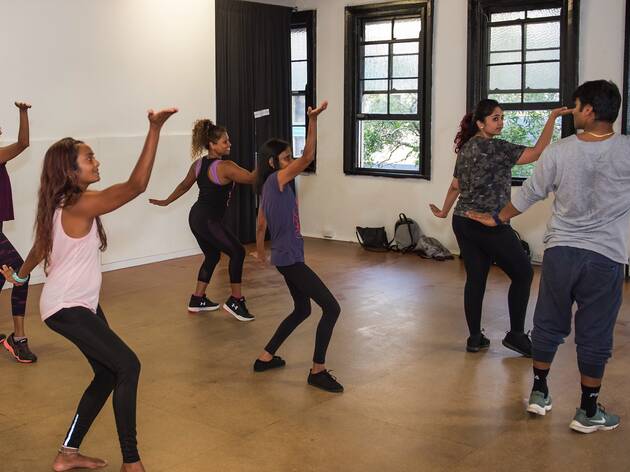 3/12
Photograph: Cassandra Hannagan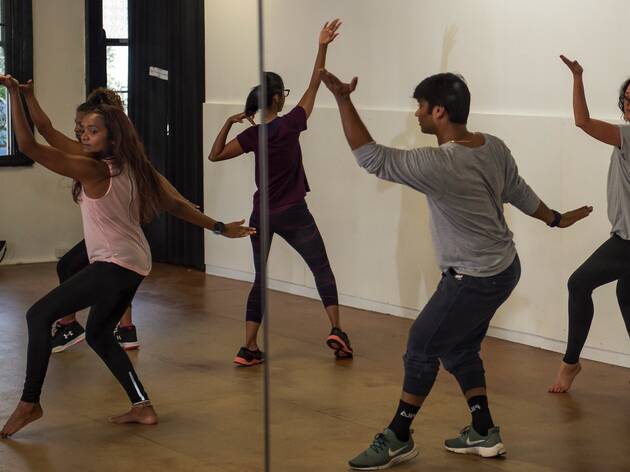 4/12
Photograph: Cassandra Hannagan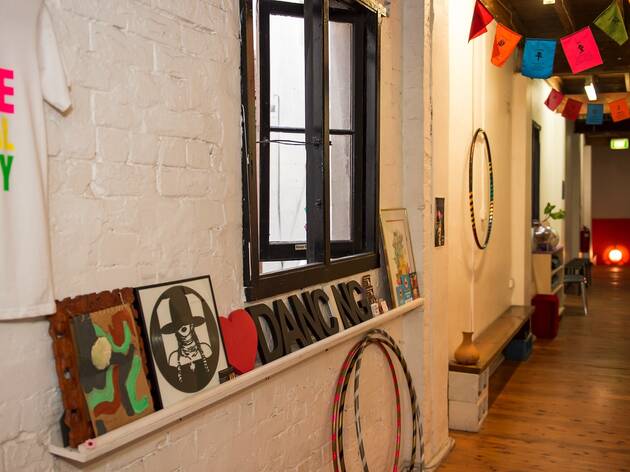 5/12
Photograph: Cassandra Hannagan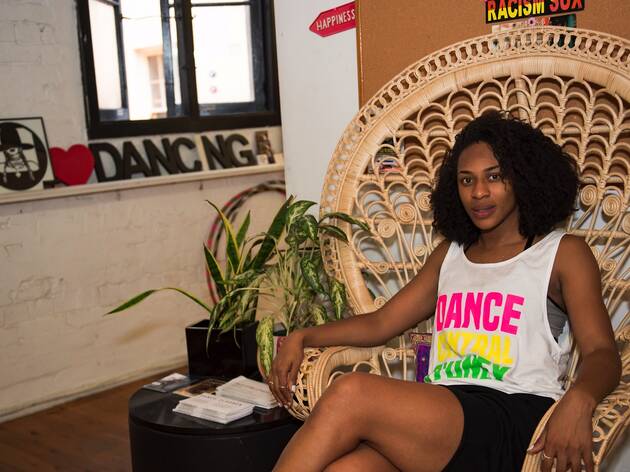 6/12
Photograph: Cassandra Hannagan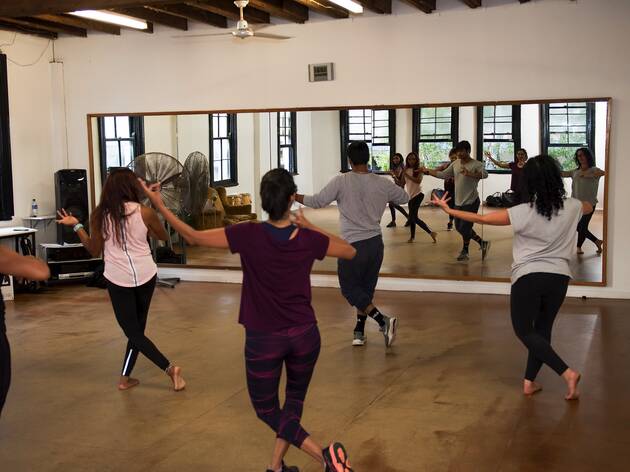 7/12
Photograph: Cassandra Hannagan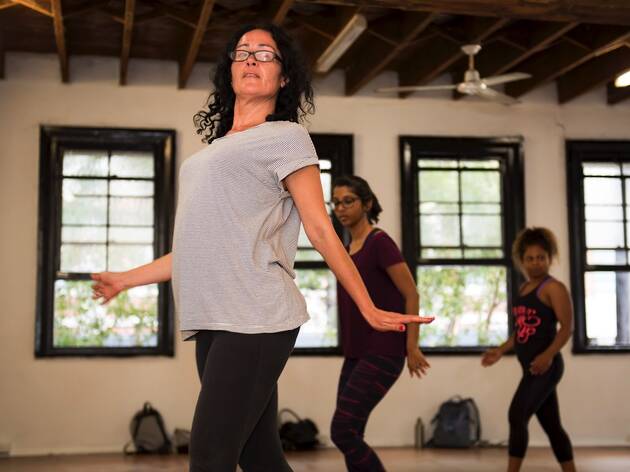 8/12
Photograph: Cassandra Hannagan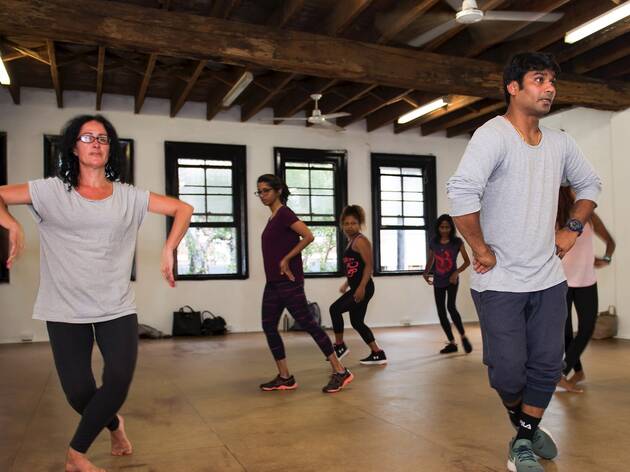 9/12
Photograph: Cassandra Hannagan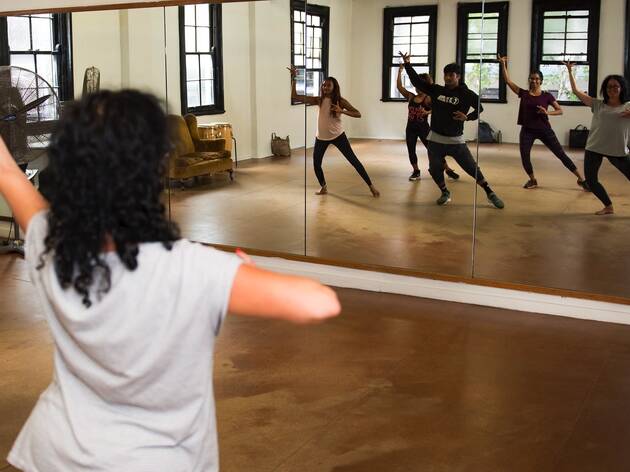 10/12
Photograph: Cassandra Hannagan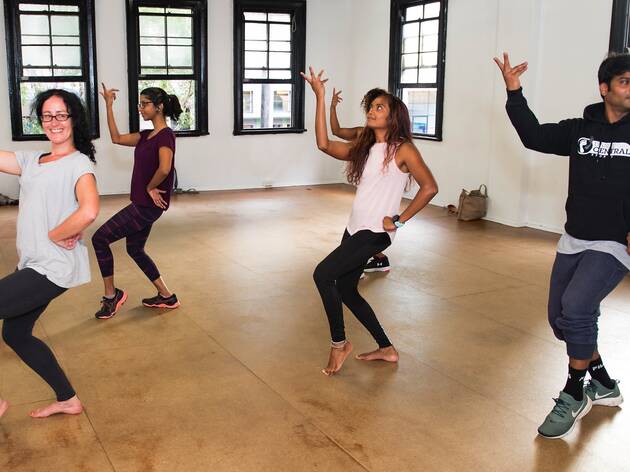 11/12
Photograph: Cassandra Hannagan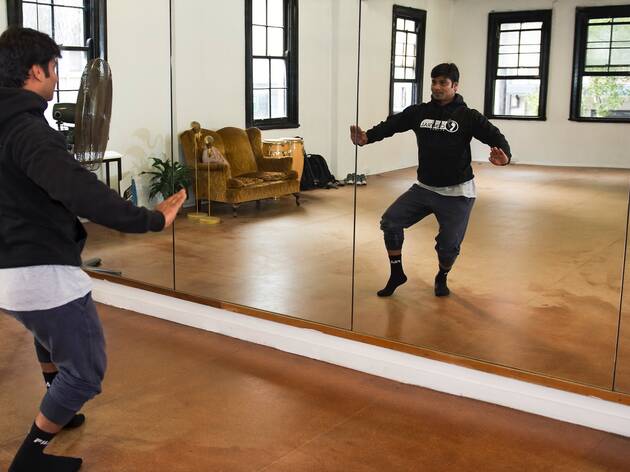 12/12
Photograph: Cassandra Hannagan
Time Out says
Tell stories through movement in this exuberant dance class
When you sign up for a Bollywood dance class, you might build up an intimidating image of a huge-scale, theatrically synchronised glittering show like those depicted in Indian cinema. Happily, the Friday evening class at Dance Central is more attuned to our amateur skill set while maintaining the energy of an enthusiastic film ensemble.
The movements you'll learn are an amalgamation of traditional Indian and South Asian dance, combining cultural symbolism with dramatic expression to follow the narrative of a Hindi-language song. Your best reference for this style is most likely through the film industry of Mumbai (formerly Bombay, which combined with Hollywood makes Bollywood). But don't expect the group to be sporting performance make-up and floor-length skirts – it's more of a exercise gear community, shoes are optional.
We're in one of the smaller studios at Dance Central in Surry Hills, as we start a warm-up of bouncing leg moves and spins with our skilled instructor Prafulla Parida. After about five minutes he throws us into a routine that we'll perfect for the rest of the hour.
Movements are snappy and our knees are soft as we spin with flexed hands, strike poses, pump our hips, drop to the floor and leap back into a complex display of hand and foot synchronisation. The gestures, foot movements and facial expressions we make are a kind of sign language that help tell a story or describe characters. We're sure we recognise a bird in the slower parts and a sassy swaying elephant as we speed up.
There's a real sense of camaraderie in the class of ten as we bumble and laugh through sections of choreography in slow motion before bringing them up to Road Runner speed. We can certainly sense the joy, which Parida says is at the heart of Bollywood dance, but the seemingly endless, lightning-fast repetitions are reminiscent of the nerve-wracking dance recitals of our formative years.
Yet, even as we're fudging steps near the end that we thought we'd locked down early on, we're glad we put in the hard yards. The routine – which we feel should run for at least five minutes but flashes by in about 60 seconds – is a joy, and we can't wait to learn more.
While it's a heavy sweat session, this class is open to all levels. A casual drop-in class at the Surry Hills studio is $18 and you can nab a ten-class pass for $165.
Details
Best selling Time Out Offers