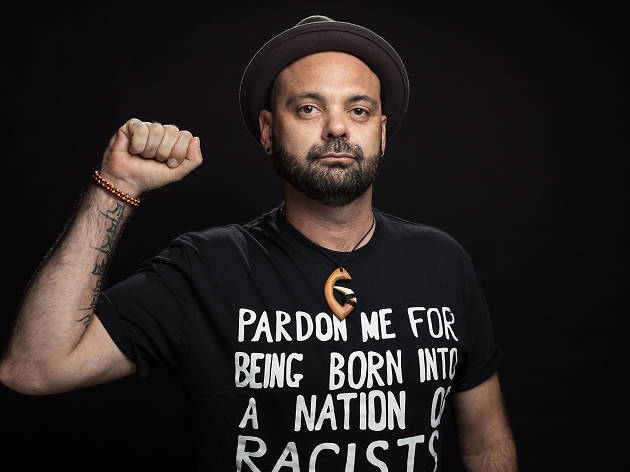 Deadly Sydney
Guest editor Emily Nicol selects 23 locals who are making a mark on our city
When Time Out approached me to be the guest editor of the Deadly Sydney issue, we began thinking of all the people who are making a mark our city, from the theatre-makers reinventing Indigenous storytelling on stage to the journalists fighting for better representation for Aboriginal stories. We wanted to celebrate the richness and diversity of Indigenous Australia through the locals who live and work here, navigating what it means to be part of the world's oldest living culture in a fast moving, global city. Whether they were born on this country or adopted into it, they're the deadliest Sydneysiders we know – and we think you should get to know them too...
Meet the deadly Sydneysiders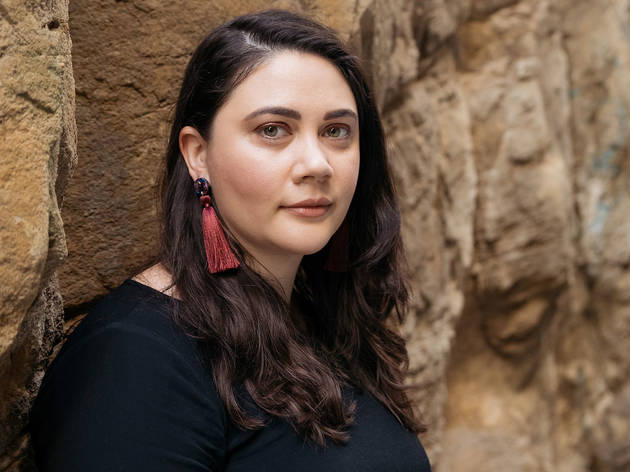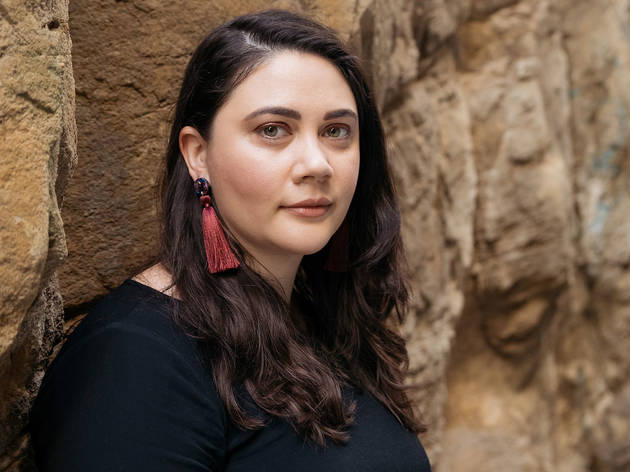 Photograph: Dan Boud
Shari Sebbens grew up in Darwin in a large family. She moved to Sydney in 2007 (via Perth, where she studied Aboriginal Theatre at WAAPA) to study at the National Institute of Dramatic Art. Barely two years out of NIDA, in 2012, she had several big breaks: she made her professional stage debut with the lead role in Griffin Theatre Company's A Hoax, starred in (and scored a Logie for) the ABC series Redfern Now, and almost stole the screen as singer Kay McCrae in Wayne Blair's film The Sapphires. "That started a conversation around people not having to look Aboriginal to be Aboriginal," she recalls. "It was the first time you'd seen a fair-skinned Aboriginal person on screen." Sebbens is most proud of the roles she's played in "new Australian work, especially new Indigenous work." Sebbens starred in Kylie Coolwell's Battle of Waterloo at Sydney Theatre Company in 2015. "I reckon we need to take a break from the classics and figure out our own style, and who we are as a nation," she says. Next up she appears in Nakkiah Lui's comedy Black Is the New White at STC. "It feels like a holiday, because as Aboriginal actors we're constantly putting our trauma on stage for white Australia. Sometimes you look out into the audience and you think 'Who am I doing this for?'"
Twenty-six-year-old Cheree Toka is a Kamilaroi woman who is campaigning for the Aboriginal flag to be flown every day on Sydney Harbour Bridge. "You feel so proud when the flag is flying, but for the flag of your country to come down it is really upsetting; it devalues my culture and the meaning of that flag," says Toka, who has 35,000 supporters on a Change.org page, but her aim is to collect 10,000 'hard copy' signatures to present to NSW parliament. She has 1,000 names so far. Toka says she doesn't want to replace the national and state flags on the Bridge, but to simply add a third pole. The Aboriginal flag is currently flown for NAIDOC Week, Reconciliation Week and January 26 – totalling two weeks of the year. "That bridge will outlive me," says Toka. "If I'm not around to spread the word or keep my culture alive then a symbolic flag will. This small change can make greater change for Aboriginal people. Wherever the Australian flag flies, I feel that the Aboriginal flag should fly as well."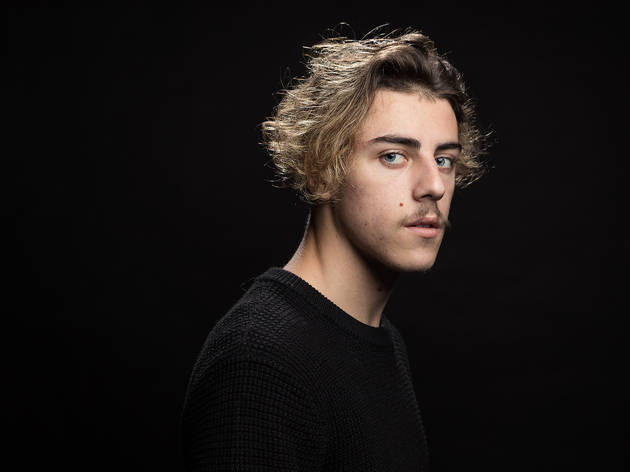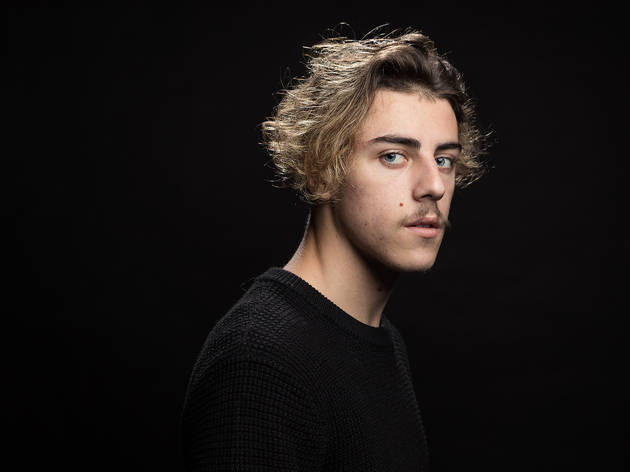 Photograph: Dan Boud
Nineteen-year-old Curtis Kennedy makes music under the name Kuren. Originally from Hillston, New South Wales (a nine-hour drive from Sydney), the Triple J Unearthed artist moved to the big city to pursue his career. "It's a big change from home but I really love it here," says the emerging producer, who is billed for Splendour in the Grass in July. "It may be a little strange given my sound now but my introduction to electronic music was listening to Skrillex," he says. "When Scary Monsters and Nice Sprites came out nobody from Hillston had ever heard anything like it!" Kennedy says he tried to emulate the drops and sounds of Skrillez in the early days, but that Ta-ku is the artist he most looks up to. "He is the defining influence in my career. I love the emotion and the stories he's able to tell." As a Wiradjuri man, Kennedy recently worked on an award-winning project with Angelina Joshua and SBS called 'My Grandmother's Lingo'. "Films scores and orchestral pieces really get my creativity flowing. I was able to contribute to the history, culture and community of my people and my country, and that was humbling." One of Kennedy's favourite places to discover new live music was Newtown Social Club, so his hope is to "Keep Sydney Open", however, he's "excited to see talent rise out of Sydney in the near future."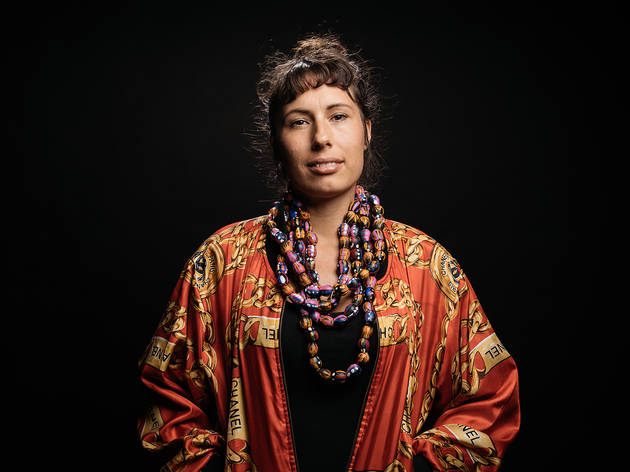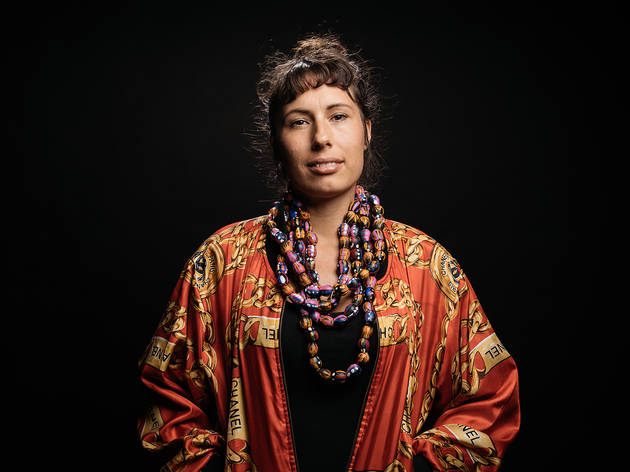 Photograph: Dan Boud
Nicole Monks wants us to remember the earth under our feet. The 36-year-old transdisciplinary artist and designer's most recent works are embedded with ecological awareness. Monks uses installations, video, performance and objects to reflect on her Yamatji Wajarri, Dutch and English heritage and on the interconnectedness of plants, animals, the earth and people of all cultures. "We've put concrete down on the earth, our feet don't touch the actual ground," says Monks. "We're putting all these layers between us and the earth, removing ourselves from the very thing that gives us life." Her most recent work in the group show Anthropocene at Sydney's AirSpace Projects involved a grid of small piles of dirt from her Yamatji Wajarri people's desert in WA, a set-up that required participants consciously navigate the earth. "It was like magic. I wanted people to be aware of their footprints – it was amazing how conscious the audience became witnessing the work being unintentionally disturbed." Monks is also the founder of Blackandwhite creative, a collaborative design project; her most recent furniture series, Marlu, took her great grandmother's kangaroo stew as a launch point and used a native material palette and conceptual design to remind users of community, shared storytelling and the immemorial knowledge of the land. "I would like to see Aboriginal design in the everyday, cues within the built environment that I live on Aboriginal land. For us all to have a better sense of self we need to understand the places where we live."
Thorpe grew up a dancer. She toured with Bangarra as a nine year old, ran dance workshops in remote communities, and starred in Move It Mob Style, an NITV show promoting fitness through Aboriginal music and hip hop. But while in Canada on a working holiday she had her light bulb moment working with the ImagineNATIVE Film Festival, which screens global Indigenous films. Back in Sydney last year, she and filmmaker Pauline Clague launched Winda Film Festival, presenting shorts, documentaries and features from Australia, NZ, Canada, USA and Russia. "I've fallen in love with film," Thorpe says. "We are opening up the door for people to see Indigenous films by Indigenous filmmakers. It's important for us to tell our own stories in our own way." Thorpe, 33, is the daughter of Gunnai activist Robbie Thorpe and Gureng Gureng woman Frances Williams, a former dancer/singer; her grandmother helped start the Victorian Aboriginal Health Service and her great-grandmother founded an Aboriginal funeral fund. "I come from a line of people with fire in their belly who have paved the way for young Indigenous people, and it's empowering being part of that."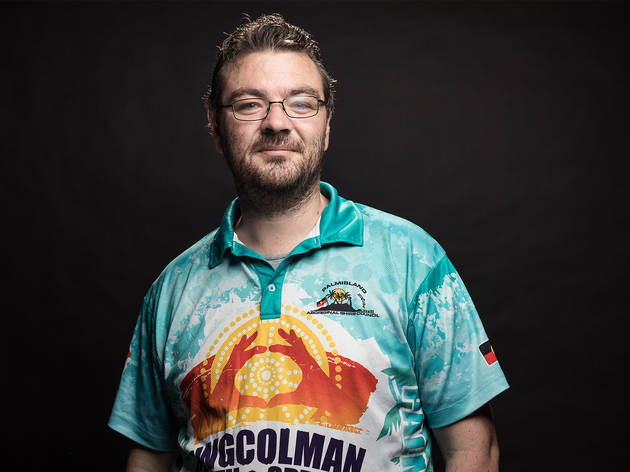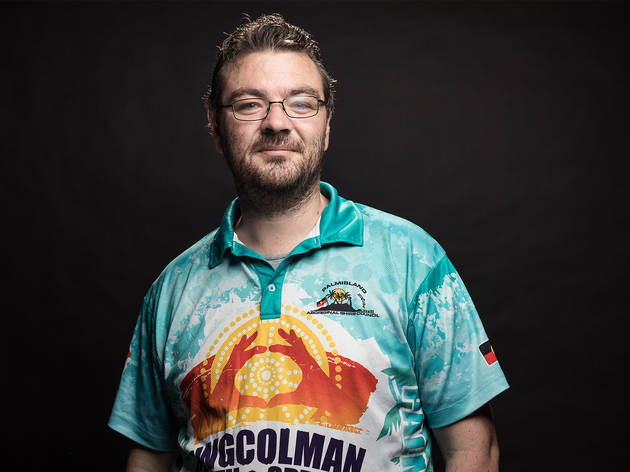 Photograph: Dan Boud
Carving space for Indigenous voices and perspectives through a Twitter account in 2012, Luke Pearson started what is now an independent digital media platform. IndigenousX collates articles and content from over 250 Indigenous hosts, who man an autonomous news source that manifests on social media, as a website and in partnership with mainstream media outlet The Guardian and more. Pearson says, "It very quickly grew into something a lot of people saw the need for, and understood the importance of, it went from strength to strength from there." A 36-year-old Gamilaroi man, Pearson splits his time between editing and facilitating IndigenousX and writing passionately on the larger contexts of Indigenous issues on the NITV digital platform. "I like to write about not just the issue of the day, but the issues underpinning the issue of the day. I like to challenge the way people think about a particular issue and add that context, historical and philosophical, and hopefully get people to understand particular perspectives even if they don't necessarily agree with them." His background as an educator has lead him to see the impact platforms for Indigenous voices in a public sphere can have on present and future representation. "I think a lot of traditional media still aren't and just don't know how. And, the obvious reason there is that they're not bringing a lot of Indigenous people on board. The way to do Indigenous issues justice is to have people who can actually speak with experience, and offer those perspectives."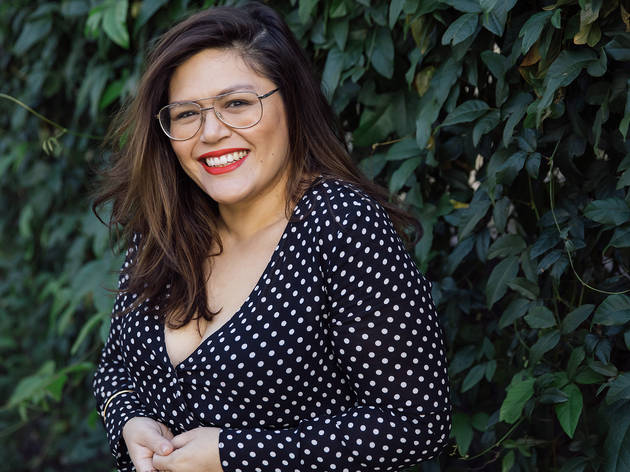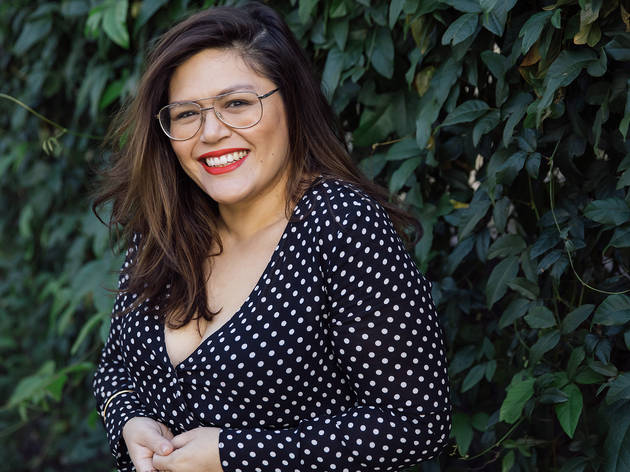 Photograph: Dan Boud
Nakkiah Lui is one of the sharpest minds in – and commentators on – Australia right now. Her career trajectory began with sharply observed Sydney-set plays This Heaven and Kill the Messenger, and spun into op eds in The Guardian, blazing appearances on Q&A, and the popular sketch comedy series Black Comedy. Her public profile is not without its drawbacks: "As an Aboriginal woman who has a platform the conversation you have within that public space automatically is social commentary, and you're expected to always have an answer. And I don't think we get anywhere with people having 'answers'. I think things move forward by having complex representation and allowing complex discussions to take place, and having empathy, and listening to each other." This year demonstrates the breadth of the 28 year old's horizon: she is premiering a comedy at Sydney Theatre Company, making her mainstage directing debut at Queensland Theatre Company with An Octoroon, and she just finished shooting on the short-form ABC iview comedy series Kiki & Kitty (which she wrote and starred in) about a young woman and her vagina. "What I love about theatre is that it's a living experience, and the insight it can provide because it lives within that room with the audience," she says. "It provides a huge amount of empathy. And socially at the moment, we're so influenced by generalisations and things trying to force us from our empathy."
As solo artists, writers and performers Bjorn Stewart, Colin Kinchela, Katie Beckett and Kodie Bedford have an impressive list of accolades, from shows like Redfern Now and Black Comedy to the Belvoir hit Which Way Home. But as a comedy collective, they're a force to be reckoned with. "We're the black sheep of the black sheep," says Bedford, 31, who wrote Cope St Collective's first theatre show One of the Good Ones – a comedy space war featuring an alien race called the 'Causaxon Angels'. Beckett, 32, says they've admired each other for a while, but they came together because there's power in numbers. Stewart, 29, explains: "Cope Street, which used to be called Botany Street, is the street that was home to the National Black Theatre in the 1970s and a lot of highly political theatre came from that street. Now it's called Cope Street, and we've named ourselves for the next generation of theatre-makers and storytellers." In true next-gen style, the collective turns their comic genius to short and snappy film clips – such as their '100% Historically Accurate Lamb Ad' in response to the controversial January 26 advert by Meat and Livestock Australia. "[Our name is] also to pay respect to our Elders that have paved the way for us," says Beckett. Kinchela, 42, adds, "We stand on their shoulders that lift us up." So how would the foursome like to see Sydney in the future? "I would love to see soul back in the community spirit of Redfern," says Kodie. "Gentrification has got me scared thinking where is our art and where is our Indigenous voice? Let's bring back the heart; let's bring back our stories, let's bring back Indigenous art, let's bring back Indigenous comedy, let's freakin take over – put the heart back in."
Cousins Jessica Birk and Frances Belle Parker are both respected visual artists, with two decades of practice between them. Together, they're Dyinda Designs, creators of luminously printed cushions, tea towels and silk scarves. Belle Parker lives on country in McLean, in the Northern Rivers region, while Birk is based in Sydney. At present, most Dyinda Designs pieces are prints by either Birk or Parker, but Birk is looking forward to a greater depth of collaboration. "The majority of our designs are already inspired by being home and being on Yaegl country. Working together means doing something together while on country… I spent the majority of my holidays with Francis and her sisters growing up, in Frances' mother's house." That kinship is at the heart of their work together. "The word Dyinda is a Yaegl word for sister. When we use the word 'Dyinda' we are referring to our sisters, but not only from your birth mother, but also your birth mother's sisters. It's a kinship system that's different in all Aboriginal communities. But for us it's referring to that kinship system of sisters." In addition to her art practice, Birk works in Aboriginal education for TAFE, and her hope for Sydney's future is that we come to understand the diversity of First Nations Australians. "I ask people 'when do you think Australia became multicultural?' and they guess 'the 1970s'… But truly when you think what Australia would have looked like [before colonisation] with all the different Aboriginal cultures within it, there was a lot of cultural diversity."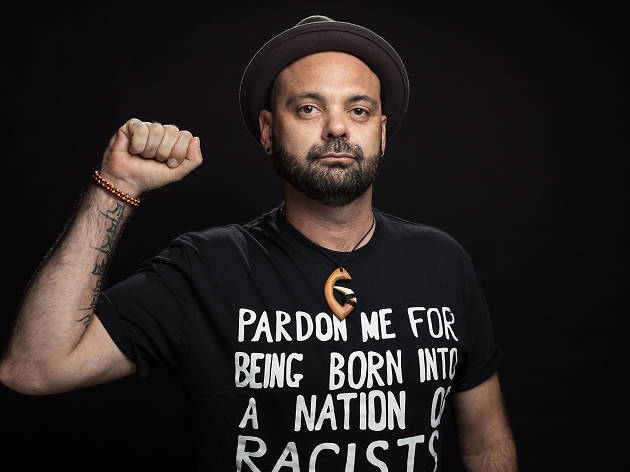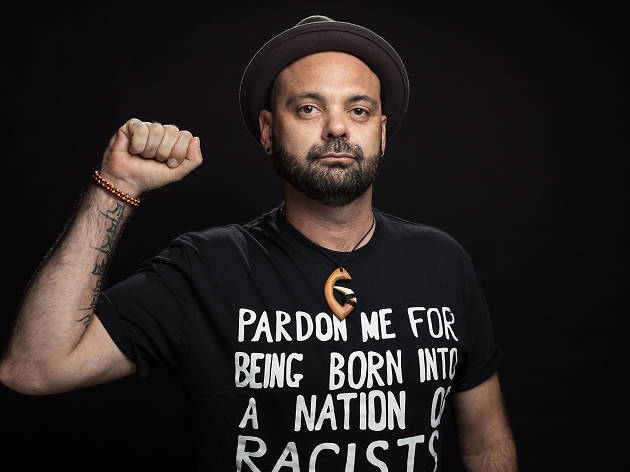 Photograph: Dan Boud
Journalist Danny Teece-Johnson would like to see the Block reinstated as the black heart of Australia. "The gentrification there is saddening," says the 41-year-old, who currently lives in the 2016 postcode. "Back in 1968, there were 35,000 Aboriginal people living in Redfern alone. In the 2011 census there were 300." Teece-Johnson wrote a story about white hipsters taking over Redfern for SBS and NITV. "There's history there; it's a real connection place so we just ask that you fulfil Gough Whitlam's promise and leave us that block of land." A Gomeroi man from Moree, Danny moved to Sydney after working in Darwin on the award-winning short documentary Songline to Happiness. His road to journalism started with a difficult childhood, being sent to boarding school by a judge, enlisting in the army and later becoming a mental health worker in Armidale. "I was inspired by great women. I started reading Amy McQuire and Celeste Liddle and the way they took on people, politicians. I saw those ladies taking the world on and I wanted to stand beside them.'" One of Teece-Johnson's aims is to set up a council for Aboriginal journalists. "I'm very passionate about my culture and my people, and I have a great understanding of where we're at and our history and I'm sick of mainstream media and white Australia telling us who we are, what we can do and what we can achieve. My best way to fight against that was to become a journalist. I want to push against the tide."
Jess Beck may have grown up on a working farm in South Australia, but she knew she wanted to be a performer from her earliest days when she'd play 'Walk like an Egyptian' on the family organ at age six. After graduating from acting school, Beck won a role in the play Osama the Hero, which toured to the Old Fitzroy Theatre, and that's when she fell for Sydney's charms, finally settling in Coogee. Beck is currently fronts indie-rock quartet Pirra, who released their new album Animal Kingdom in March. When she isn't touring or on the festival circuit with her band, Beck is the graphic design studio co-ordinator for the Sydney Opera House and a presenter for Guwanyi Wallama – a free, interactive, remote school tour of Bennelong Point. The 33-year-old singer and actor is a proud Luritja woman, however Beck's maternal grandmother was part of the stolen generations and her family's heritage was only officially confirmed in 2011. Beck is an optimist when it comes to Sydney's cultural future. She acknowledges there was a lull created by the lockouts but says, "We just have to be making the effort and creating fun nights for people to come out and experience. We can all make a difference. I need to go out and do more. You can't expect people to rock up to your show if you don't go and see shows yourself."
Darren Compton and Jacqueline Cornforth have been dancing professionally since they were children. They're both former students of NAISDA Dance College, but first got to know each other at the Deadly Awards in 2011. Now they're a couple who live together near Revesby and run their own dance company, Muggera Dancers. "'Muggera' in the Yugambeh (Munanjali), language means 'storm' or 'lightening'," says Compton, 28. "That's where my people are from so it's in my language. We chose that name because of the way we dance when we do traditional – we're very quick and really loud, like thunder." Daz and Jax, as they're known to Move It Mob Style fans, hosted this year's Corroboree at Yabun and they've been taking on more MC work as solo artists and dancers, as well as together. "When we were growing up, it was Rage and Video Hits – so for the next generation to have their own people on television, who they can relate to more closely, that's huge for us," says Jax, 31, who was born in Cairns. "We get to remote communities and Darren gets mobbed by kids." They've become idols to the nieces and nephews of their own idols, like Uncle Archie Roach. Darren says, "It feels good to be appreciated by our own mob, and not only our own mob – I was at the airport recently and an elderly Asian lady recognised me." Jacquie says she'd like for there to be a cultural hub in a location like Circular Quay, as Sydney is such as key tourist destination. "I think we owe it to ourselves to embrace our mob, our culture, and show other cities in Australia what it could be like."
Sonter, 33, is a proud Wiradjuri woman who co-directs, 33 Creative, an Aboriginal media, events and communications company in Alexandria, not far from where she grew up in Redfern. "Back in the early '90s the Redfern community was such a leader with a strong history of advocacy and activism and I feel it's a big part of my success that I come from that strong base," she says. 33 Creative has the motto 'engage, inspire, empower'. "We pick projects that help Aboriginal and Torres Strait Islander people be the best that they can – projects that help empower our mob to be the captain of their lives." In February, 33 Creative organised the Celebration of Aboriginal and Torres Strait Islander Professionals, hosted by prime minister Malcolm Turnbull in Canberra. In July they will run the City of Sydney's NAIDOC Celebration in Hyde Park for the fifth time, and October will see the return of Indigenous Business Month, which they co-founded. "There's over 400 Aboriginal businesses in the Northern Rivers region, for instance, doing things outside of the 'Aboriginal' space but being very successful. We like to get those stories out there to break down stereotypes."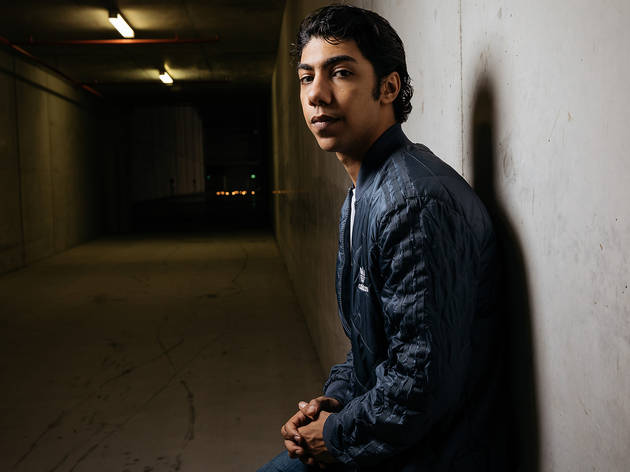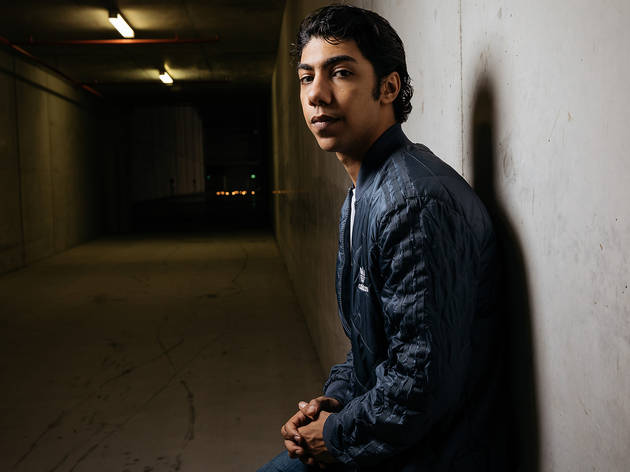 Photograph: Dan Boud
As a young boy, Hunter Page-Lochard knew what he wanted to do with his life. The star of TV show Cleverman and films The Sapphires and Bran Nue Dae is the son of Bangarra Dance Theatre's artistic director Stephen Page and New York Ballet dancer Cynthia Lochard. "It's in my DNA," says the 23 year old. "I've been very fortunate to have that my whole life." Hunter says he's most proud of his work on the film Spear. "I really thought that film was groundbreaking. I treated it as my initiation; I've worked on so much with my father and each project has been about identity and individualism, and how you're an urban Aboriginal but still trying to keep your soul intact with your culture and respect for yourself and others." Page-Lochard also feels connected to his mother's heritage: "My mum is Haitian so I've always considered myself as a cocktail of spiritual identity; on one hand I am embedded in the Dreaming and on the other hand there is a sense of mysteriousness with Voodoo and with the Caribbean spirituality." With the second series of Cleverman in post-production, he says, "Creativity is our superpower as humans. Sydney is in an important place in the world and I would love our own empire here: a Hollywood, or big ideas that aren't casinos, to embrace our culture and not feel as if we have to be sorry about it. I think Sydney has a lot more potential to grow."
Steven Satour's first job out of high school was traineeship in tourism in Townsville, running trips over to Magnetic Island as well as to the Aboriginal community island Bwgcolman (Palm Island). He moved from Alice Springs to Sydney around six years ago, settling in Redfern/Waterloo. His business, Iwara Travel, is a website that connects people, places and culture. "Aboriginal tourism is seen as one dimensional instead of being as multifaceted as it is," says the 27-year-old Yankunytjatjara and Pitjantjatjara man. "I tend to call myself 'chief experience officer' as we're all about providing experience." Satour wants the website to be a one-stop-shop for tourists looking for experiences that are owned and run by Aboriginal people, and that share knowledge in a respectful way. "The content that's being shared in those tours has gone through a process of community engagement, research and validation to be appropriate to share with non-Indigenous people and they have the authority to share that content as well. No one person owns an Aboriginal story; it's a community [ownership], it could be a male-only story or a female-only story, for example." Satour says he aims to be collaborative, transparent and to share knowledge with operators. In Sydney, he'd like to raise the visibility of Aboriginal culture in an urban environment. "It's a catalyst for people to go on a tour, go to a museum or pick up a book about Aboriginal people and hopefully learn something."
When we spoke to 36-year-old jewellery designer Kristy Dickinson she was catching up with online orders from her store Haus of Dizzy, and preparing to showcase her colourful 'Deadly' earrings at Tjungu Festival in Uluru. "I've been making jewellery for 16 years now but I've only started using a laser cutter in the last couple of years," says the self-made business woman. "Before that I worked with silvers and brass, making charms." Dickinson's lived in Sydney all her life; her family are from the Dubbo area, Wiradjuri land, and she's lived in Kingsgrove, Bondi and now Newtown. She moved away from the ornate wooden beads and silver charms to vibrant, oversized plastic accessories when she moved to back to the inner west. "I love when my Indigenous sisters are wearing them. Miranda Tapsell is always repping my stuff. The earrings are probably as big as her head, but she is a big fan of mine which is so flattering." You'll have seen Haus of Dizzy at Finders Keepers, Dear Pluto Markets and Yabun. And last year Kristy made all the jewellery for Pip Edwards' P.E. Nation Fashion Week show. "I've worked really hard and I want to open a store in Sydney or Melbourne one day. It's my little baby." Look out for the Haus of Dizzy pop-up shop next to the Old Clare Hotel from May 17-June 6 and maybe some future earrings that riff on the Keep Sydney Open campaign. "Someone graffitied 'Keep Sydney Gangsta' and I thought: that would look good on earrings."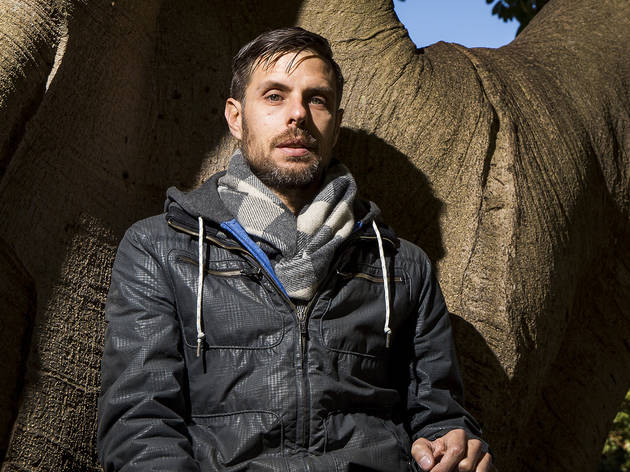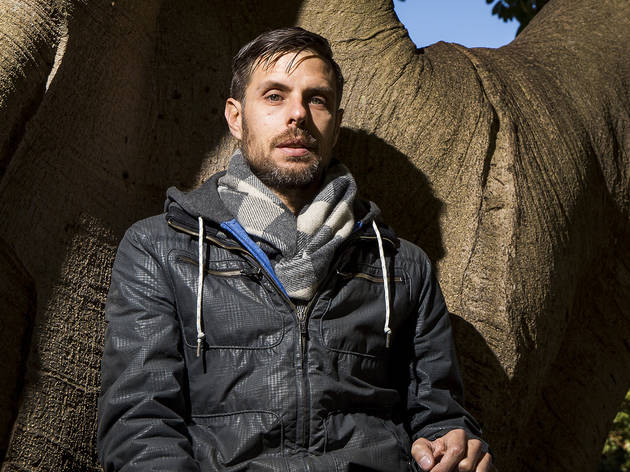 Photograph: Anna Kucera
Artist Jonathan Jones grew up in Sydney (around the Bondi/Randwick/Waverley area) but as a Wiradjuri and Gamilaroi man, he's aware that it's not his home. "It's a complex idea around home – my home's really over the mountains. Most of the projects I do are around that idea of making sense of being a visitor, and being respectful to that local community." The collaborative work Bayala focused on the revival of Darug language, through the vehicle of 18th century heroine Patyegarang, responsible for a valuable written record of local language. In 2016, Jones' Kaldor Public Art Project Barrangal Dyara reclaimed (with ceramic shields, native kangaroo grass and public programs) the site in the Royal Botanic Gardens where the Garden Palace burned down in 1882, destroying culturally significant Aboriginal objects and artefacts – including those of his ancestors. "There's an idea, that has prospered for so long, that we're a young nation – when really we're the world's oldest. And because of that idea, people seem to not respect the landscape. There's this attitude in Sydney that 'We'll just pull everything down and build it again', and constantly building up and taking over the landscape. I think this affects cities really badly, especially somewhere like Sydney that has enormous history, from rock engravings to colonial buildings to the Sirius building in the Rocks."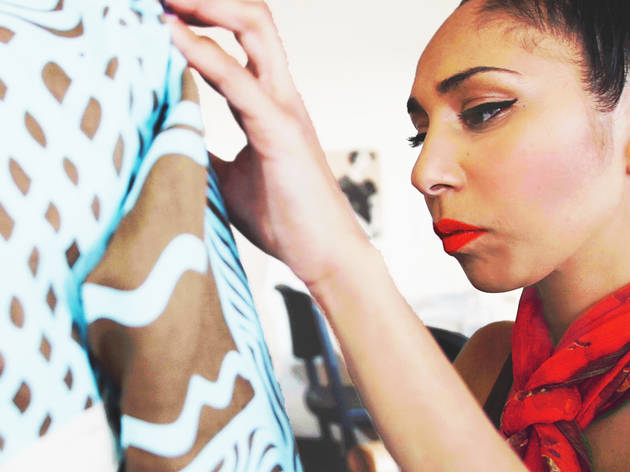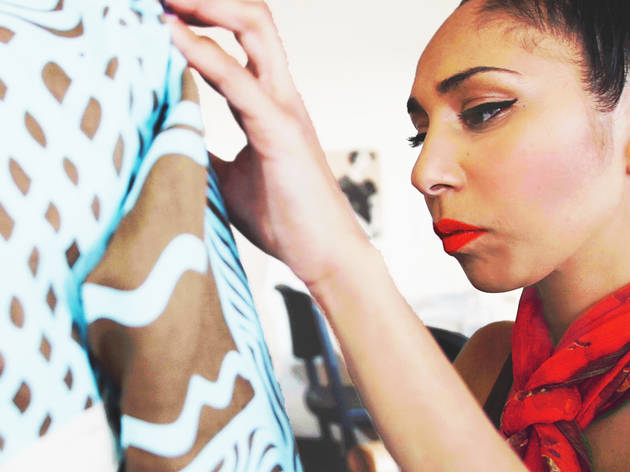 Photograph: Supplied
When we interview fashion designer Clair Parker, she has two very big to-dos: finish Miranda Tapsell's Logies dress, and move to New York. Parker grew up between the Tiwi Islands (Wurrumiyamea) and Darwin, but she's spent the last three years in Sydney, studying fashion at the Whitehouse Institute. Parker creates one-off pieces of eveningwear under the name Clair Helen. These dresses draw on her heritage, with an eye to the future. She mixes printed silks created by Tiwi artists – "I'm related to most of them" – with structured (and eco-friendly) fabrics like recycled neoprene. "My favourite part of working with these prints is improvisational draping," she explains, saying of the process she uses to create her fluid yet sculptural gowns: "You have to work with the whole design of the print, to make the fabric the focal piece. You find really interesting silhouettes form." Parker is mindful of the toll fashion takes on the environment, and hopes her bespoke approach rubs off on more Sydney design graduates, "It'd be good if [young designers] had a bit of awareness of the environment. Not necessarily making one off pieces like I do, but just slow it down a bit." Parker's next challenge is footwear. She'll be undertaking an internship with Brazilian brand the Jib Life over the next three months. "It's really hard to find edgy printed sneakers… especially if you want an Indigenous print. It'd be amazing to have a label with dresses and shoes. It's a way of showcasing wearable art."
Originally from Far North Queensland, Luke Briscoe is a Kuku-Yalanji man who moved to Sydney nearly ten years ago to pursue a career in media. About a year ago, he and a small team founded Indigilab, a platform for fostering opportunities and for publishing voices of Indigenous communities in science and technology. "The science that is taught in schools and unis doesn't reflect our needs and aspirations as Indigenous people," says Briscoe. "We need to ensure our voices are out there, and that we have high level of non-Indigenous people who are in science collaborating to ensure we have a foot in the door as well." Indigilab seeks out worldwide collaborators and have recently engaged people like Canadian academic and climate change activist Dr David Suzuki for one of their many events and programs that champion ancient knowledge of the environment as an invaluable means to looking into our earth's future. Indigilab also brings together Western and Indigenous scientists at their annual Indigenous Science Symposium to find academic bridges and identify cultural issues. "If you connect with an Indigenous mind it's the first step in decolonising institutions," says Briscoe. "There's a global need for science and sustainability, we need to ensure that it's without bias and equality is at the forefront of innovation."
Making history
This month, we're remembering two important dates in Australian history: the 1967 Referendum and the 1992 Mabo Decision. Triple J reporter and Gamilaroi woman Brooke Boney, 30, and Sydney Festival director Wesley Enoch, 48, to talk about the impact of these historical events.
Best selling Time Out Offers