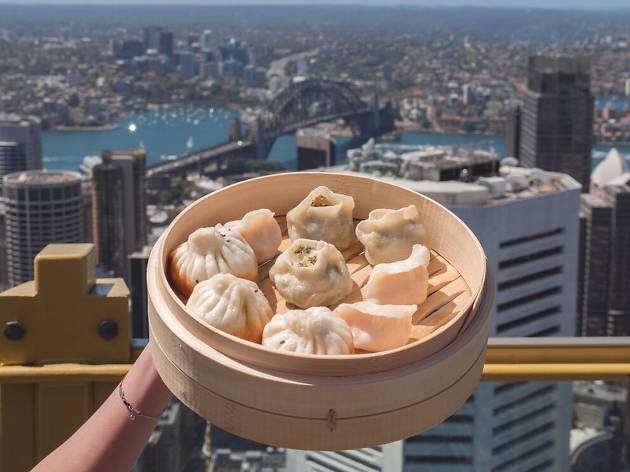 This Chinese New Year Sydney is taking its dumpling game to new heights
The Year of the Dog is upon us, and to celebrate the dumpling dealers from New Shanghai will be taking up residence in the Sydney Tower Eye to dish out their devilishly delectable delights to the hungry masses.
This date with dumpling destiny lasts from February 12-24, the dates of Chinese New Year. There'll be three sessions each day starting from 6.30pm and lasting for 30 minutes each. That's just half an hour to get your mits on as many freshly made dumplings as you can eat, so come with a game plan and an empty stomach.
Tickets are $40 and include entry to the Sydney Tower Eye, just make sure you pre-book and arrive 30 minutes before your feasting sesh. If you've had your fill of the dumplings then sit back and take in the 360-degree views of Sydney's skyline or ask for some fortune in the new year at the Year of the Dog wishing wall.