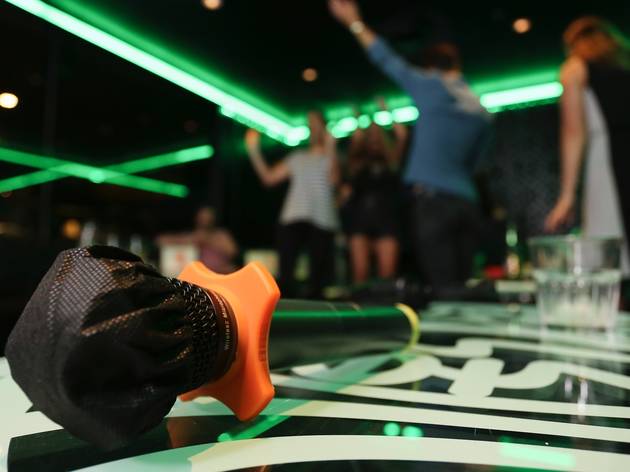 1/9
Photograph: Anna Kucera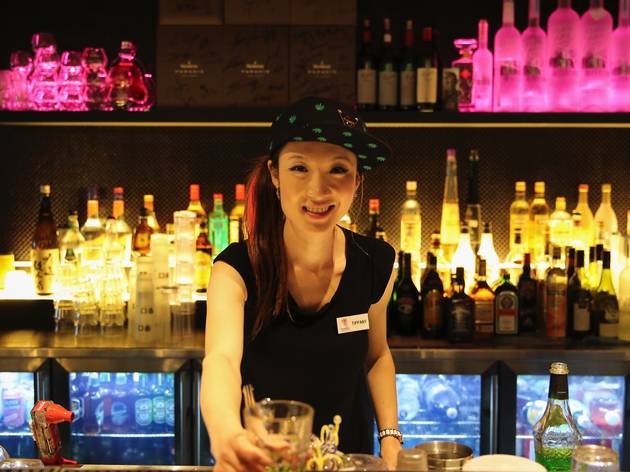 2/9
Photograph: Anna Kucera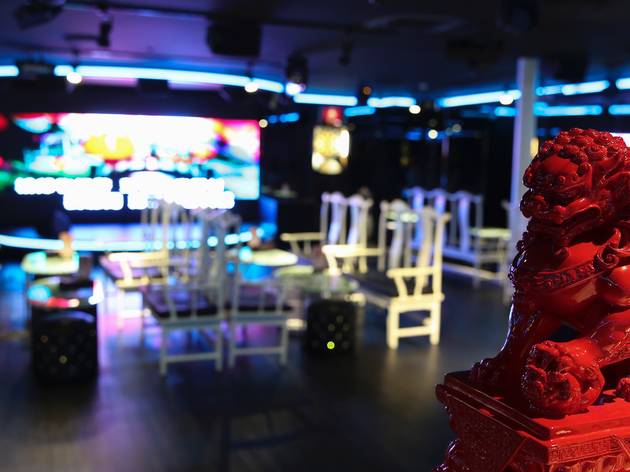 3/9
Photograph: Anna Kucera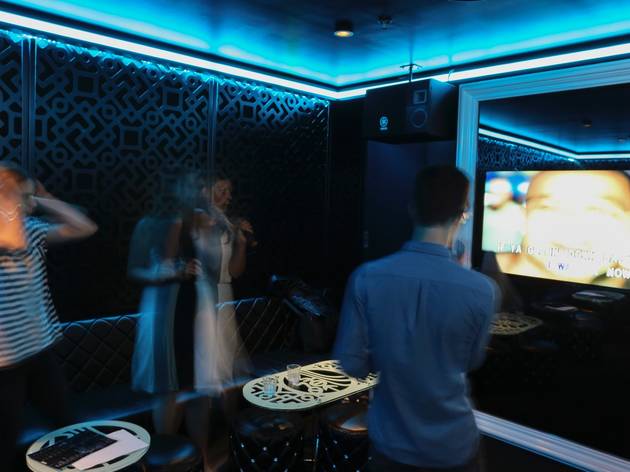 4/9
Photograph: Anna Kucera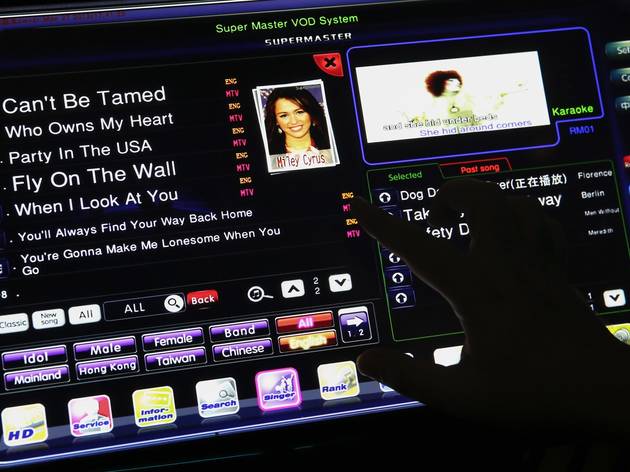 5/9
Photograph: Anna Kucera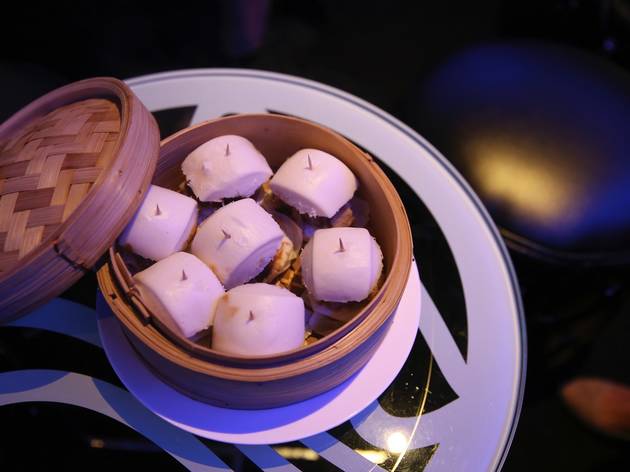 6/9
Photograph: Anna Kucera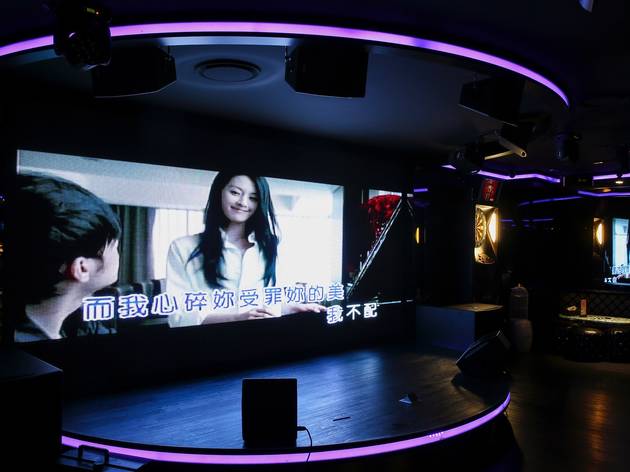 7/9
Photograph: Anna Kucera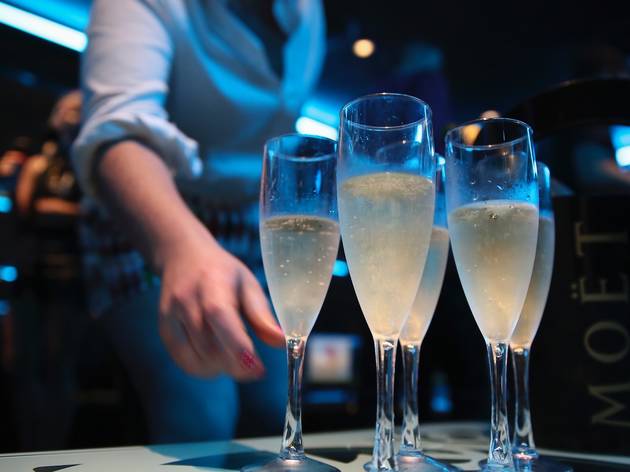 8/9
Photograph: Anna Kucera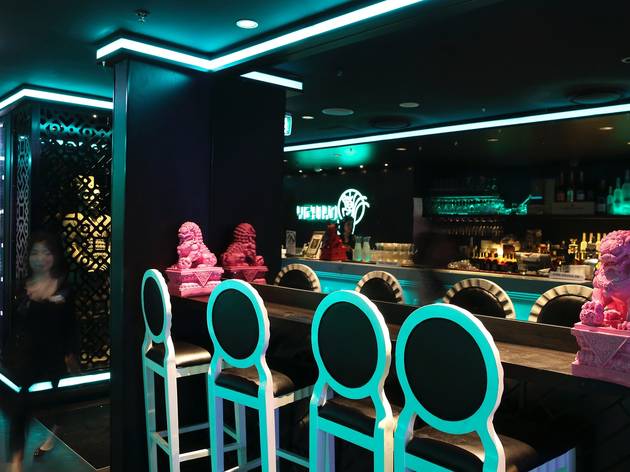 9/9
Photograph: Anna Kucera
An unobtrusive doorway in the middle 
of Dixon Mall in Chinatown leads to an elevator, and then you walk into a Blade Runner-style idea of the Shanghai wine bar of the sci-fi future: glass, screens, mirrors, jade statues. You've got a choice of either private rooms or taking your chances on 
the big main stage, and staffers here seem to think that if they keep you fed and watered, you'll stay all night. They're right.

The system:
Touchscreen, and it's 
the familiar system used by many of the K-rooms around town. Videos are mainly the original clips, allowing you to either sing along if you're a timid little k-coward (koward?) or mute out the vocal.

The songs
The selection is merely adequate, but we discovered a song that's likely to become a new favourite at Time Out karaoke events. Yeah, we're amazed that we'd never done 'Take My Breath Away' before, too.

K-factor
For a night out with folks, this rules. It's gaudy and shiny and over the top, with statues on everything, one-way mirrors on the private rooms, unisex toilets, touchscreen tabletop games if you get bored with the singing and great food – we especially recommend the beef noodles. We'll be back. Rooms range from seven people ($10pp/per hour) to 15 people ($138/hour).
Venue name:
Dynasty Karaoke
Contact:
Address:
Lvl 1
63 Dixon St
Haymarket
Sydney
2000

Opening hours:
Daily 5pm- 4am