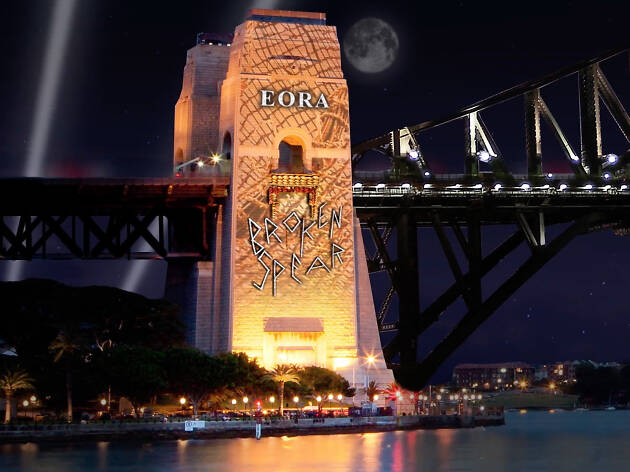 The Harbour Bridge will light up with an Indigenous artwork
The southern pylon of the Harbour Bridge has been used by Bangarra Dance Theatre for the last few Vivids, and it'll be home to an Indigenous work again this year. The Sydney Opera House's head of Indigenous programming Rhoda Roberts (one of our favourite artistic leaders in the city) is creating 'Eora: Broken Spear', a projection work that pays tribute to the country which we live upon and its original custodians.
The title is a reflection on the actions of peace-seeking members of the Indigenous Australian community responding to First Contact and western invasion. While some raised spears in defense, a knowledge keeper carried a spear with a broken tip, which is a sign of peace and respect.