Ferris Wheel Dining Experience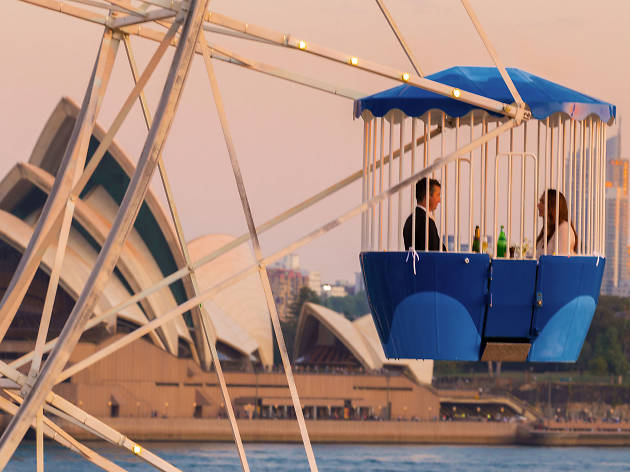 The Deck want you to enjoy panoramic views of Sydney while you dine on a Luna Park ferris wheel
Treat yourself to a night of fine dining as you take a seat on one of the best vantage points of Sydney Harbour. Hosted by the Deck restaurant at Milsons Point, the Ferris Wheel Dining Experience invites you and a special someone to your own private carriage that'll take you on a magical ride around Luna Park's famous ferris wheel. We experienced it last year, and you can read our review here.
Begin the night at the Deck with an amuse-bouche and a glass of Loire Valley sparkling Vouvray before being escorted to your private carriage. Once seated, you'll be treated to a selection of the Deck's finest entrées, mains and desserts – not to mention specially matched hand-selected wines by the Deck's executive chef, Michael Roper.
Expect freshly shucked Sydney Rock oysters, scallop and tuna ceviche, foie gras tarte and an eggplant, piquillo and artichoke parcel with goats curd for your entrée; twice cooked lamb shoulder or seared kingfish and grilled crayfish for your main, plus a selection of sweets for dessert.
You'll be served Australian and international wines including Brokenwood Maxwell Vineyard Semillon 2009, William Downie Yarra Valley Pinot Noir 2015, Italian Marchese Antinori Chianti 2014 and more.