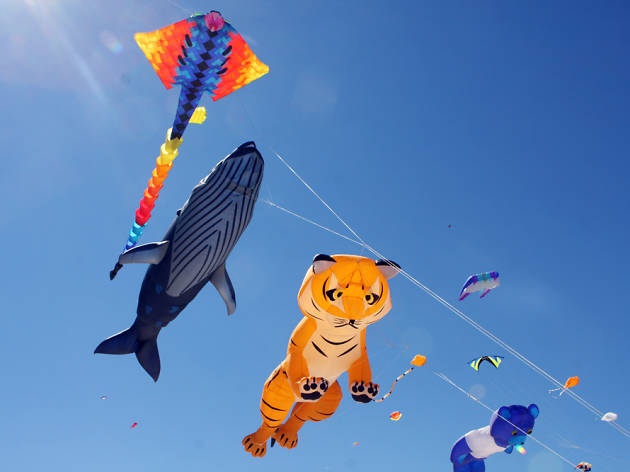 Come fly a kite!
It's one of the most colourful spring festivals in Sydney – and a spectacular way to spend the day at the beach. Festival of the Winds takes place at Bondi Park, Bondi Beach and Bondi Pavilion with a whole day of kite flying, kite stalls, and kite making workshops.
Kite flyers show off their skills and wonderful handmade creations, plus kids can be inspired to make kites of their own. Look up and you'll see well-known cartoon characters, giant animals, flowers and more.
There'll be food stalls around the beach, face painting stalls, an animal farm, jumping castles, free dance workshops, and day-long family entertainment on the main stage.