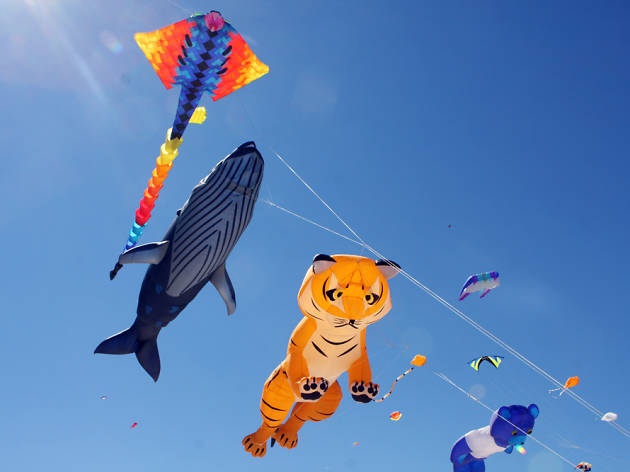 1/3
Photograph: Eva Rinaldi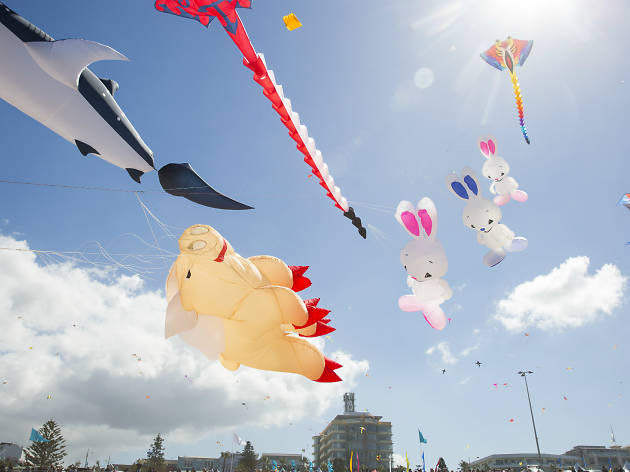 2/3
Photograph: Supplied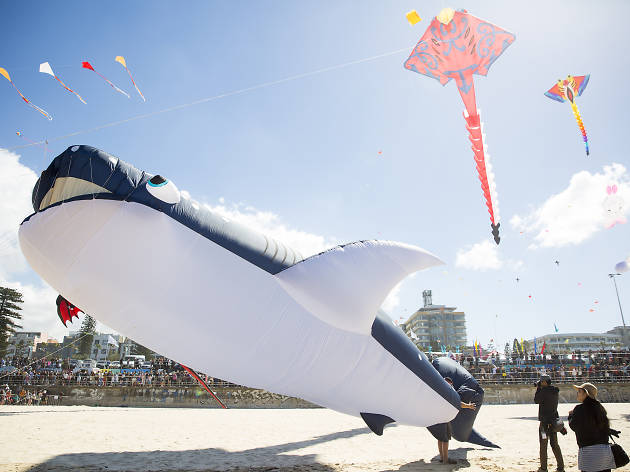 3/3
Photograph: Supplied
[Sponsored] Celebrate the 40th anniversary of Australia's largest kite-flying festival
On Sunday September 9 the Festival of the Winds will return to Bondi Beach for its 40th year. Since starting in 1978 thanks to a group of eager wind energy champions, the event has grown into Australia's largest kite-flying festival with more than 40,000 people hitting the sands to see all the sky-high action.
For one day only, kites will carve through the skies over Bondi, while surfers carve through the waves below. To celebrate the festival's 40th year, a special program has been announced featuring entertainment, food stalls, gallery exhibitions, workshops for adults and children plus the chance to make your very own kite.
To be clear for anyone unfamiliar with the festival: these aren't your average diamond-shaped kites. The Festival of the Winds brings together a wild mix of floating and flying kites ranging from giant sea creatures to massive abstract objects and swirling rainbow creations.
The highlight of the free festival are of course the professional kite-flying performances, with expert kite fliers demonstrating their skills in the air. The Festival of the Winds isn't just for professionals however – passionate kite fliers and fans of all skill levels make their way to the beach to take part every year, with many adults who grew up with the festival now bringing their own kids.
To see the amazing kites soar above the sand and sea, make your way to Bondi Beach between 11am and 4pm on Sunday September 9.
You'll need to plan ahead as trains won't be running between Bondi Junction and Central, but plenty of extra buses will run – plan your trip at transportnsw.info.