Five essential highlights of Sydney Festival for your diary
Not sure where to start with January's smorgasbord of shows? We've selected five top events as a taster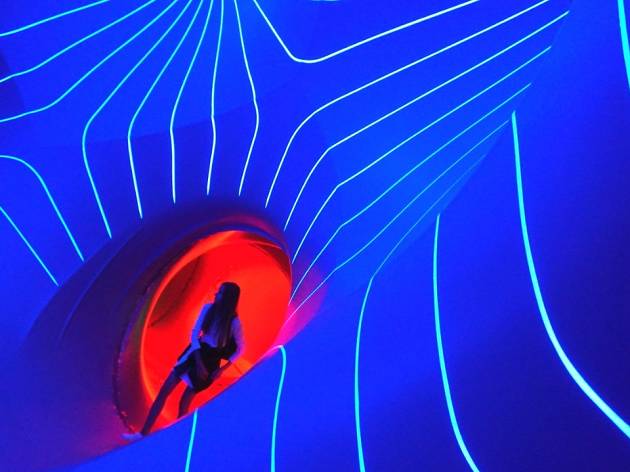 January in Sydney is set to be magical again with the announcement of the program for Wesley Enoch's fourth Sydney Festival (January 8-26, 2020).
It's another ambitious line-up spanning eye-opening art installations, boundary-pushing drama and dance, gravity-defying circus, and thrilling musical performances. There are 75 events happening across the city, from new Australian work through to blockbuster international shows.
Not sure where to start? Try these five essential events. Tickets are on sale now.
One of the biggest shows at Sydney Festival comes from the company behind Limbo, Blanc de Blanc, and most of the biggest hit alt-cabaret shows that have toured Australia in recent years. But Strut & Fret's latest, ambitiously titled Life – The Show, takes a slightly more serious approach. Through circus and comedy, it traces the trials of one man's often mundane life, seeking to pose some existential questions. Expect a dazzling soundtrack, plenty of comedy, adults-only clowning, and even an aerial act in a giant, condom-like plastic tube. Did we mention this isn't one for the kids?
Art, Sculpture and installations
From the outside, the spectacular luminaria created by UK company Architects of Air look a little like retro spaceships landed from an alien planet. If you venture inside the Dodecalis Luminarium, which is popping up in Tumbalong Park, Darling Harbour from January 8, you'll discover a labyrinth of uniquely curved and beautiful tunnels lit in dazzling colours. As you move from cathedral-like dome to dome, you'll experience the calming effects of this environment – you're even encouraged to sit and just take in the ambience. You can explore the Dodecalis Luminarium for free, or instead pre-book online for $20 to ensure you don't have to wait in line. It's open from 10am to 6pm on Monday to Wednesday, and 10am to 5pm on Thursday to Sunday.