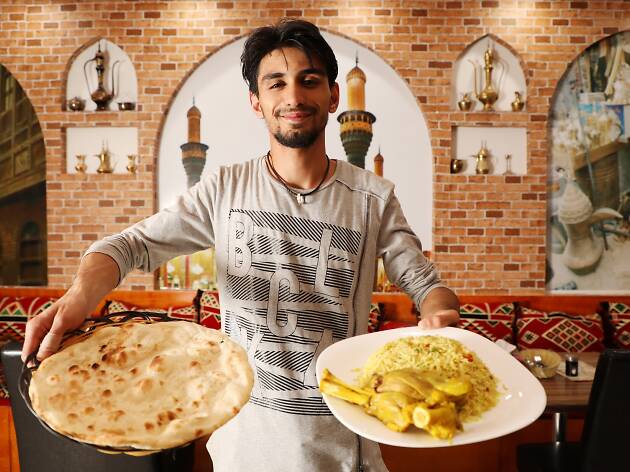 Five fabulous things to do in Liverpool
Whether you're keen on the arts, outdoor activities or edible adventures, there are plenty of surprising gems to uncover in this Western Sydney region
While we love our city, we can often get complacent and forget the incredible adventures that can be had in our own backyard. Outdoorspeople, food-lovers, history buffs and arts aficionados are all sure to be won over by these five great things to do in Liverpool. These activities won't hit your wallet too hard, but they will pack your day with delicious local food, knowledge and fresh air.
If you're looking for more, find fab places to eat, parklands to explore and events to take part in at the Liverpool City Council site.
Five awesome activities in Liverpool
The Casula Powerhouse Arts Centre is an epicentre of visual arts, performance and creativity in Sydney's west. The venue hosts a few exhibitions at any given time, community events and festivals, as well as live music, theatre and film screenings in its seven galleries, 326-seat theatre and three artist studios. Its programming spans art forms, genres, subject matter and styles, and is suitable for the more expert art critics among us, as well as tiny tots just beginning their journey into the world of the arts. Lunch comes by way of Bellbird Dining and Bar, which is the centre's on-site restaurant serving a delightful, seasonal fusion of modern Asian, French and South American-influenced dishes.
Home chefs will be happy to know that they can stock up on the freshest veggies, seasonal fruits, meat, cheese, eggs and preserves from these weekly Saturday markets. From 7am-1pm, you can fill your tote bags with locally grown produce, as well as freshly baked cakes, handmade soaps and other prizes to take home. The Liverpool Growers and Foodies Market operates every week of the year without fail, so it's a sure bet for lovers of food supplied by friendly local faces.
Liverpool gives the rest of Sydney a run for its money when it comes to food. This vibrant neighbourhood is home to people from more than 150 countries, and they've introduced an incredibly diverse menu to the area. To experience some of this fantastic food, join the Taste of the World walking tour by Taste Tours. You'll traverse the edible globe in three-and-a-half hours, eating manakeesh (a herb-heavy breakfast pizza from Lebanon), condensed milk-sweetened Vietnamese iced coffee, a generous masala dosa from India, perfectly spice-balanced falafel and more as you explore the CBD eateries and entrancing spice supermarkets.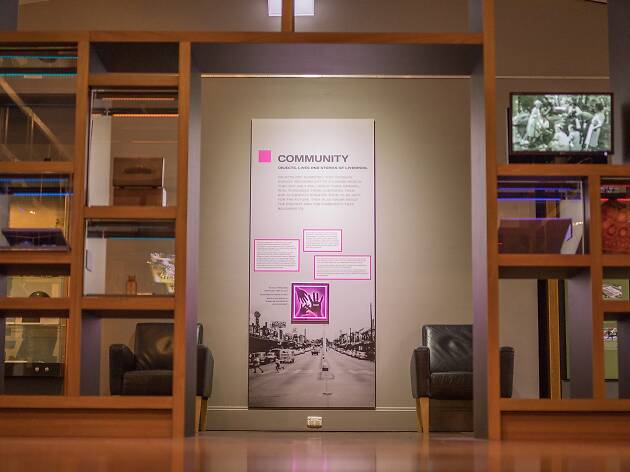 Photograph: Supplied
Liverpool Regional Museum
Get to know the history of the area by exploring the Liverpool Regional Museum's permanent collection. It's free to check out the Resonances: Objects, Lives and Stories of Liverpool exhibition, which traces the cultural heritage and history of Liverpool. The museum also runs regular public programs to get involved in, and there are changing exhibitions and heritage collections moving through the galleries. If you're keen to trace your own roots, there are Liverpool Genealogy Society volunteers at the venue who can help you uncover family stories and secrets.
You'll find plenty of fun at this gloriously secluded waterhole which is just a 40-minute drive from Liverpool. Swimming in the clear waters of this gorge on the Nepean River is often the prime motivation for a visit, but it's also a top spot for kayaking, fishing, hiking and spotting wildlife – you can find species such as the eastern bentwing bat, sooty owl and glossy black cockatoo. The campground is a great holiday spot for families and has all your barbecuing and toiletry needs sorted, but there's also a public picnic area for daytrippers.
Best selling Time Out Offers