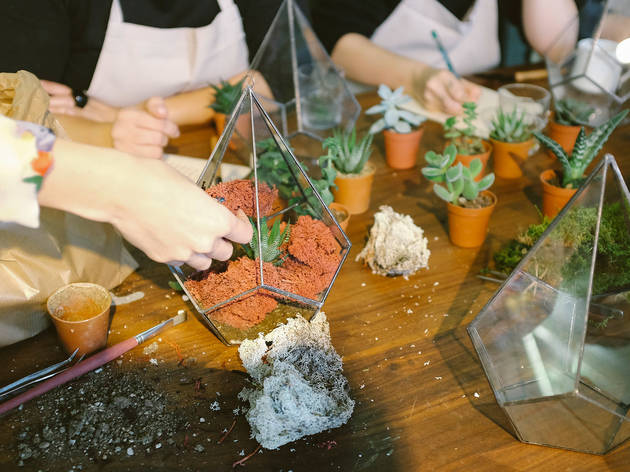 Get all of your indoor garden and terrarium supplies here
The antidote to neglected houseplants everywhere, terrariums are the self-watering gems that are often hard to find. Forest Life has been operating as an online store filling that exact shopping void and they're about to open an IRL store and nursery for all of your plant microcosm needs. If you're after completeted terrariums or just the supplies to do so, including glass cannisters, specialised soils, carnivorous plants, mosses and an array of jungle botanicals, then this opening weekend sale is for you.
The store is trying out operations this weekend and aim to be a fully fledged Mon-Sun store in the near future. So, you genuinely have this weekend to satiate your terrarium desires before they shut their greenhouse doors again. The weekend will also have fun displays (including a mini green tree frog habitat) and vegan-friendly food truck Mama Linh's will be serving up Vietnamese street food.