Here's what happened when Little Creatures Live hit GABS Beer, Cider and Food Fest
The craft brewery that likes to do things differently has created a party that's doing the rounds of our capital cities, called Little Creatures Live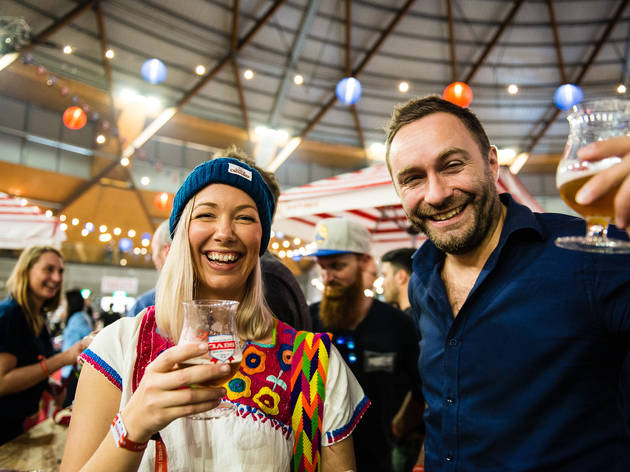 1/11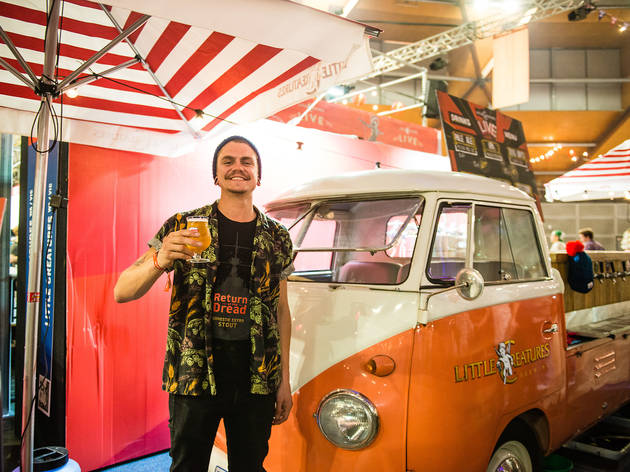 2/11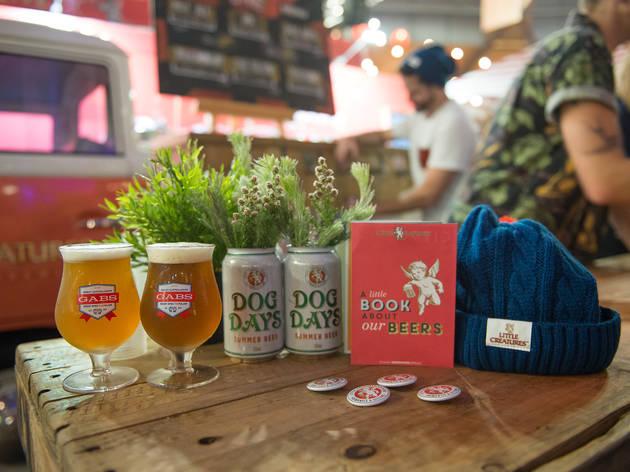 3/11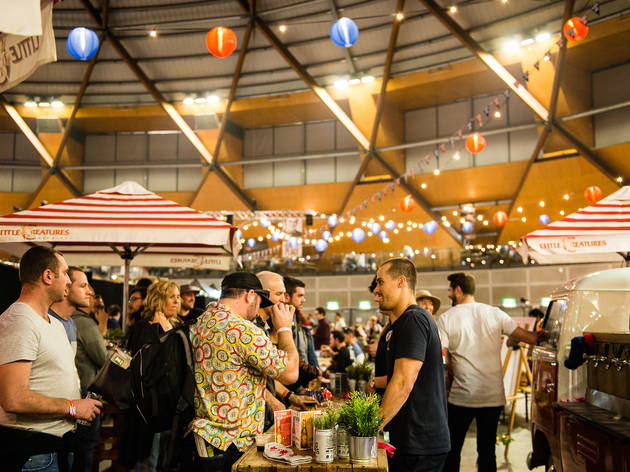 4/11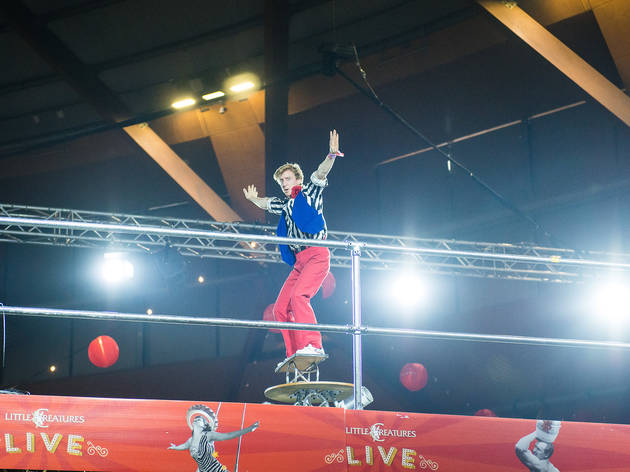 5/11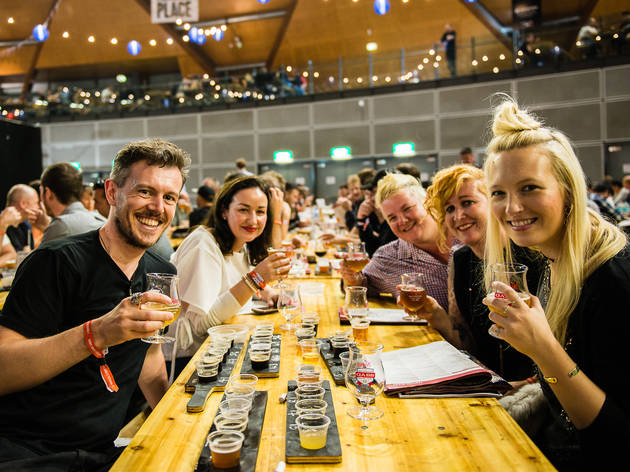 6/11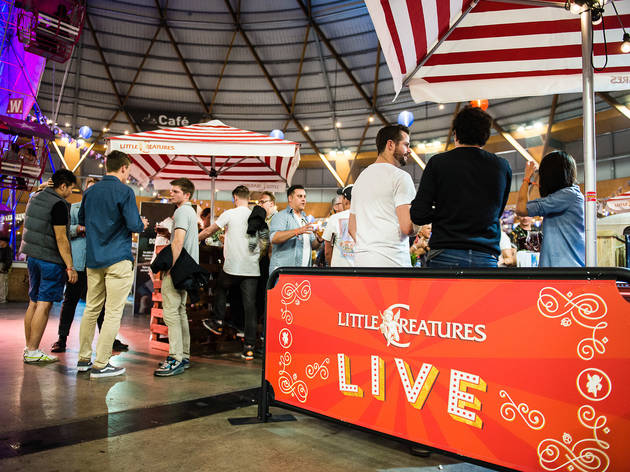 7/11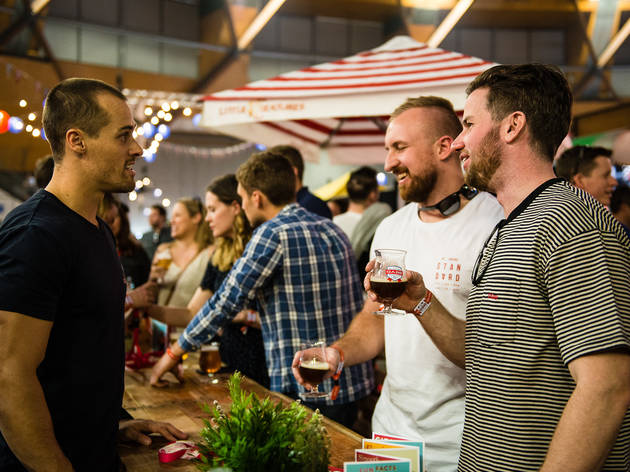 8/11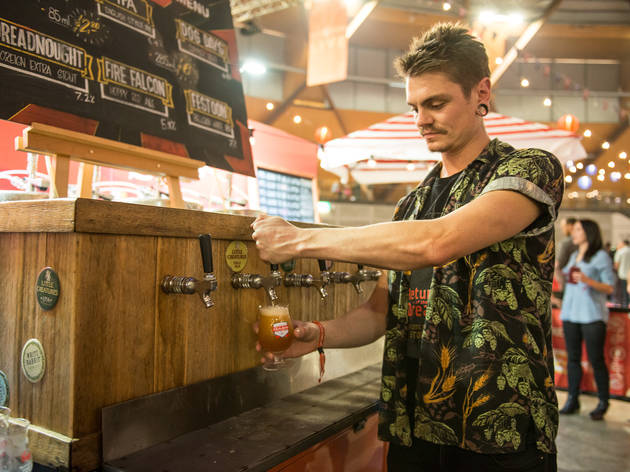 9/11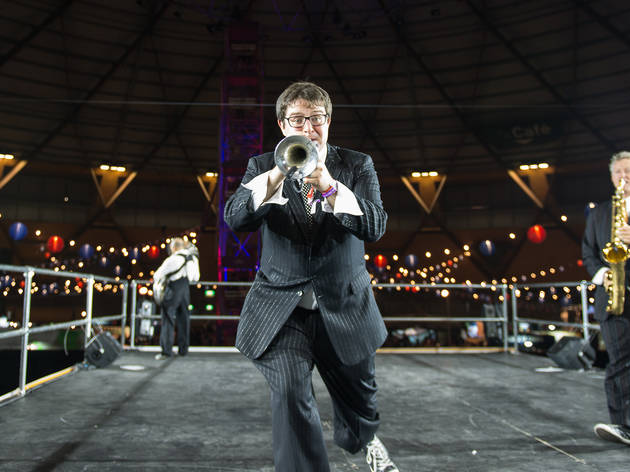 10/11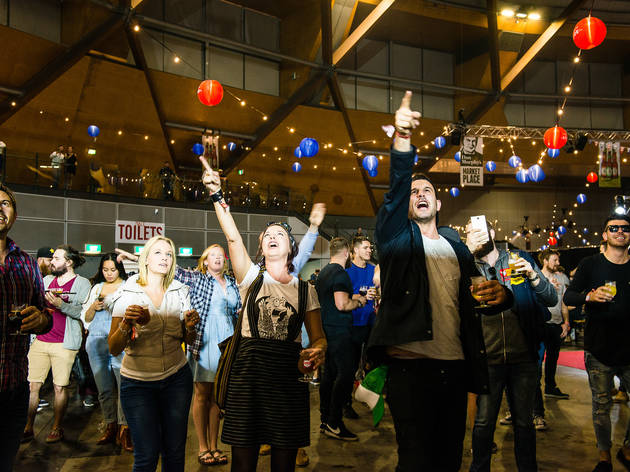 11/11
On the last weekend in May, the Dome at Sydney Showgrounds played host to the Great Australian Beer SpecTAPular. GABS, as it's affectionately known by beer aficionados, is a beer and cider extravaganza featuring beer stalls from a host of local and international brewers. It was also the next stop for Little Creatures' travelling roadshow, Little Creatures Live.
Featuring roaming live performances and an exciting range of Little Creatures beers, Little Creatures Live celebrates being a little different. And if you've seen our coverage of Little Creatures Live in the past, you would know to expect the unexpected. Twin contortionism? Sword swallowers? Marching bands, acrobats and craft beer? It's all on the table, and then some.
When we approach Little Creatures' red and white-striped umbrellas among the hustle and bustle of GABS, we're treated to a familiar sight: Little Creatures' famed orange Kombi van. This multi-functional van pours some of Creatures' tastiest beers, including their seasonal Fire Falcon Hoppy Red Ale, the single batch Dreadnought Foreign Extra Stout and their Festoon White IPA, brewed specially for GABS.
If you were looking for a particular taste, the friendly Creatures' crew were on hand to talk you through the brews. As punters staked their claim on the rapidly disappearing wooden trestle tables, beers in hand, we were treated to an array of performances on Little Creatures' rooftop stage. From hip hop dance crews to circus performers, they commanded the stage, topping it all off with a pumping live band who threw out a killer 'Bohemian Rhapsody' cover that got everyone on their feet.
You'll never know what to expect from Little Creatures' travelling roadshow – which makes sense for a brewery that prides itself on doing things differently – but one thing's for sure: you'll have a hell of a good time.
Images: Mitch Lui