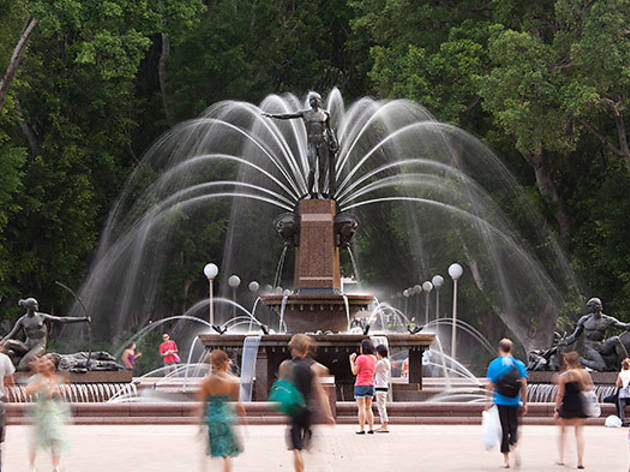 Once the site of a bloody battle between Aborigines and Europeans for control of the land around Sydney, this is Australia's oldest park, gazetted in 1810 and formerly home to Sydney's first racecourse. It was virtually destroyed when dug up to make Sydney's underground railway but was restored and beautified to its current state in 1927 and ever since has offered green grass, blue sky and tinkling fountains to harried CBD workers.
Also home to the Anzac Memorial.
Venue name:
Hyde Park
Address:
Elizabeth St & Park St
2000

Sydney Half Marathon

The 21.1km fun run takes competitors on a scenic route through the gorgeous Royal Botanic Gardens, across the Harbour Bridge and around the Sydney Opera House. Join thousands of Sydneysiders taking the challenge with hopes to raise more than $1million...