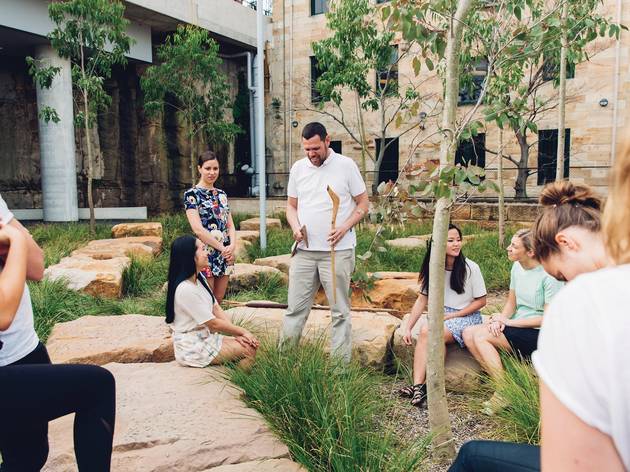 Indigenous walks and tours in Sydney
Connect to country, and learn about Sydney's Aboriginal history and contemporary culture, through these Indigenous-led tours around Sydney
Many people do not know that before colonisation Australia was made up of a network of separate, independent 'countries' distinguished by 250 language groups and over 700 dialects. Sydneysiders and visitors may also be surprised that the traditional owners of the land on which our city now sits was originally inhabited by 29 clans, collectively known as the Eora Nation.
Aboriginal Australia has a rich culture that's survived more than 60,000 years. Aboriginal people have survived catastrophic changes to their cultures and ways of life brought about by Europeans since 1788, and there's a lot that visitors can learn from the oldest living culture in the world. Really get to know the city of Sydney through the connection to land that its First Nations peoples have and continue to uphold through these six Sydney tours.

Explore more of Sydney's vast natural beauty on these 11 best walks. Curious to learn more? Take yourself on a tour of the best places to see Aboriginal art in Sydney.
RECOMMENDED: Ethical souvenirs to take home from Sydney.
Indigenous-led walks and tours in Sydney
Time: 90 minutes
Price: $45pp
When: Daily 10.30am
Status: As of June 1, Rocks Dreaming Tours are taking bookings in full compliance with state government health guidelines.
This 90-minute leisurely walkabout in the Rocks delves into the authentic history of Aboriginal peoples' saltwater heritage within Sydney Harbour; you'll learn about their land and water use and their spiritual connection to the adjoining waterways and foreshores that surround our city. Before the 'walking country' experience begins, you partake in a ceremony in which you accept ochre – a natural clay earth pigment – that personally acknowledges Earth Mother before you hear about her landscape. As you overlook Sydney Harbour itself, you'll gain a unique interpretation of the Eora Clans' reaction to strange visitors landing in Wocconmagulli – now Bennelong Point, where you'll find the Sydney Opera House, and the land we know as Circular Quay and the Rocks.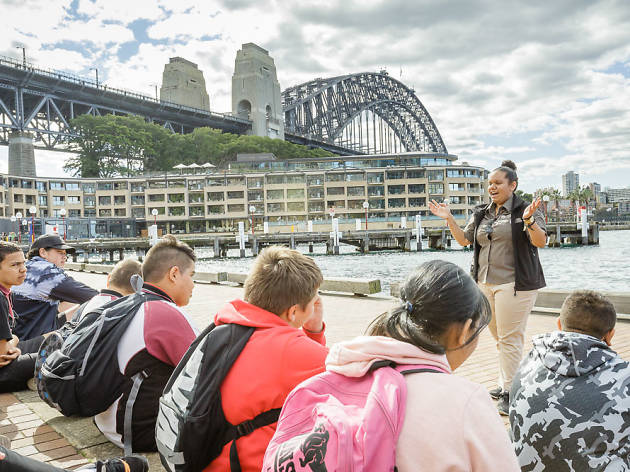 Photograph: Supplied
Sydney Wyanga Malu Half-Day Experience
Time: 4 hours
Price: $175pp
When: Daily 10am
Status: Wyanga Malu coach tours are taking bookings from June 6 in full compliance with the state government health guidelines.
Experience an Aboriginal acknowledgment, a traditional welcome to country, and a true connection with nature on this half day tour. The ten-person bus tour takes you on a drive over the Sydney Harbour Bridge to visit an Aboriginal north boundary rock engraving site. Elder Auntie Margaret will talk through the significance of these sites and the history of the area. On your return, you'll learn about the south boundary before taking a short walkabout through the Rocks to learn about the original use of this area. You'll discover how Aboriginal People used valuable resources, such as seasonal flora and fauna, and how a personal connection is formed with the land and its bounty.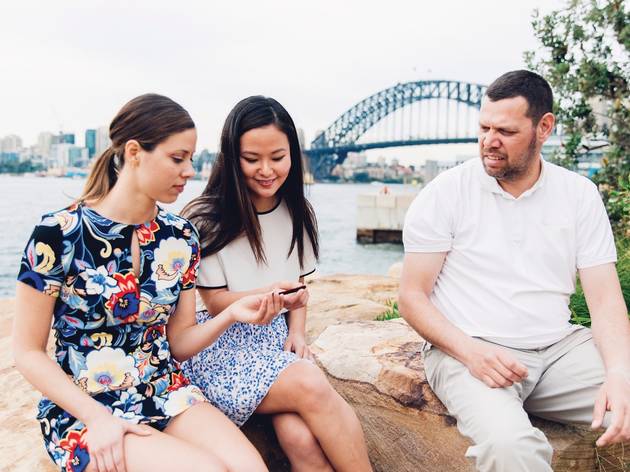 Time: 90 minutes
Price: $16.50-$36.50pp
When: Mon-Sat 10.30am
Status: Barangaroo Aboriginal Walking Tours is currently taking bookings for tours from 22 July onwards.
Barangaroo, one of Sydney's major harbourside developments, is named after a powerful Cammeraygal woman who lived at the time of early colonial settlement. She was a key figure in the local Aboriginal culture and community. One of her husbands was Bennelong, whose name is honoured at Bennelong Point, where you'll find the Sydney Opera House. This tour extends throughout the six-hectare headland of Barangaroo Reserve, taking in the 75,000 native Australian trees and shrubs that are a feature of the Reserve. It's the only public space in Sydney to boast this quota of native flora. Barangaroo's program of Aboriginal Cultural Tours is supported by a team of Aboriginal guides, who are passionate about the history of Sydney Harbour and the importance of the land to the clans of the Eora Nation that once lived where Sydney now stands.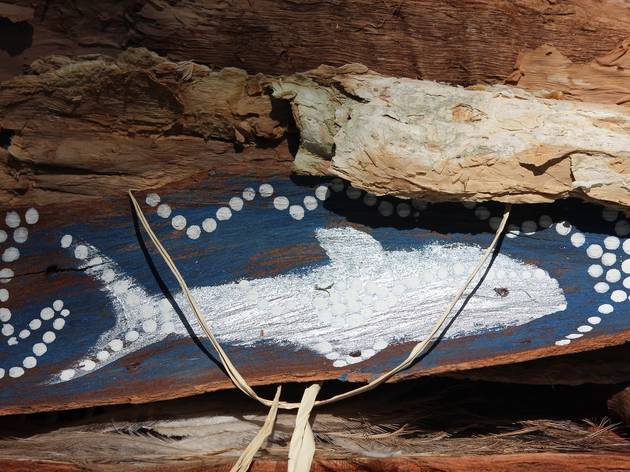 Time: 90 minutes
Price: $41pp
When: Wed, Fri, Sat 10am
Status: tours of the Royal Botanic Gardens are not currently available. Details will be updated soon.
Stingless bee colonies, climbing Moreton Bay fig trees and juicy Davidson plums are just a few of the natural wonders you'll see (and taste) on this tour of Sydney's harbourside horticultural oasis. You'll walk by some of Sydney's most famous landmarks as you trail around the fringe of the city looking back out to the Opera House, Mrs Macquarie's Chair and the Harbour Bridge. You'll wander through Farm Cove and learn about how the Gadigal people lived and worked with the seasons before the area was colonised.
Time: Full day
Price: $120pp
When: Daily 11am
Status: Blue Mountain Tours are not currently operating, but will recommence tours at a soon to be announced future date.
On this full day experience, you get a sense of the creative and spiritual way of traditional Aboriginal life in the Blue Mountains. Following a songline of sacred sites, including a secluded 3.5km bushwalk, this tour goes through a beautiful rainforest, where you'll be spending six hours in nature (prepare for two hours of walking with four hours of activities). The idea is to find a deep connection to country and culture. You'll see surviving rock art and artefacts, and experience bush food and ochre bark and body painting. Local Aboriginal guide Evan Yanna Muru varies the route and includes rest stops by rock pools and waterfalls so you'll stay cool and feel comfortable even in the middle of summer.
Visit this rooftop garden
There are 70 finger limes planted into around 25-40 centimetres of soil on a rooftop of a new building in Eveleigh.