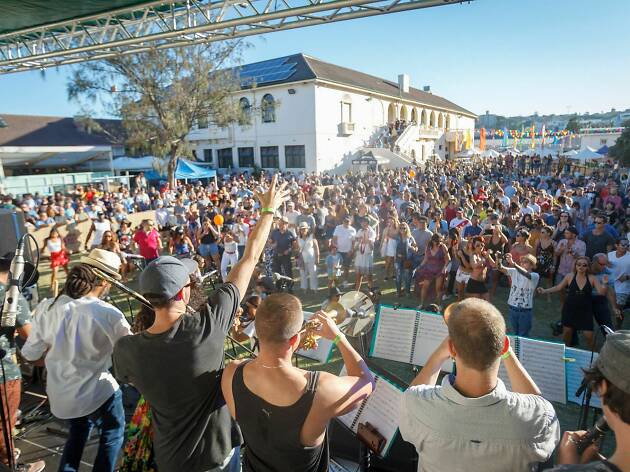 Join Sydney's Latin American community to celebrate the 40th instalment of this colourful, multicultural festival
The longevity of this joyful festival, which colours Bondi Pavillion with art, dancing, music and feasting, is a reflection of Sydney's enthusiasm for diverse cultural experiences and the passion of our Latin American community. The annual party by the beach has been raging for 40 years, and they're turning it on once again on March 17.
The festivities will spill out onto the beach promenade with a dazzling parade kicking things off at 11am. They'll keep the rhythm flowing with lessons in Latin dance throughout the day – you'll be smiling as you stumble through cha cha, salsa and reggaeton steps. There will also be traditional performances, art exhibitions, live music with Latin flair, markets and a bounty of Latin-influenced food and drinks.
You'll find live acts in the foyer of the Pavillion, and a balcony bar overlooking the beach playing salas tunes until the festivities wind down 8pm.