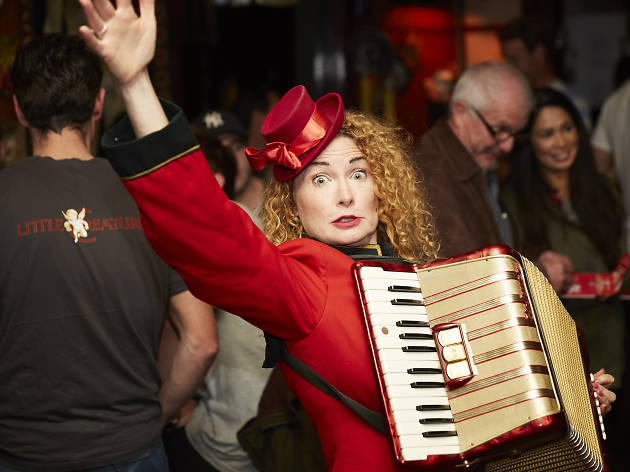 The brewery that does things a little differently is setting up shop at GABS this year
The mega beer fest that is GABS Beer, Cider and Food Festival is back for another foamy frolic at Sydney Showgrounds and this year there's more to do than ever. There's no way you can see everything, which is why you need to put Little Creatures Live on your hit list.
Little Creatures Live is a travelling roadshow that celebrates being a little different through live performance art and craft beer. GABS attendees will enjoy an exciting range of beers and roaming performers under Little Creatures' colourful container top. You'll also get a chance to contribute to an interactive wall display with your own "I'm a little different because…" caption.
Now, about the beer. The Little Creatures Live stand will be pouring a range of Little Creatures beers, including the winter seasonal Fire Falcon, single batch Dreadnought and their festival beer, the Festoon White IPA.
GABS is on Saturday May 27. Check out the Dates and Times tab for Little Creatures Live session details. Bottoms up!