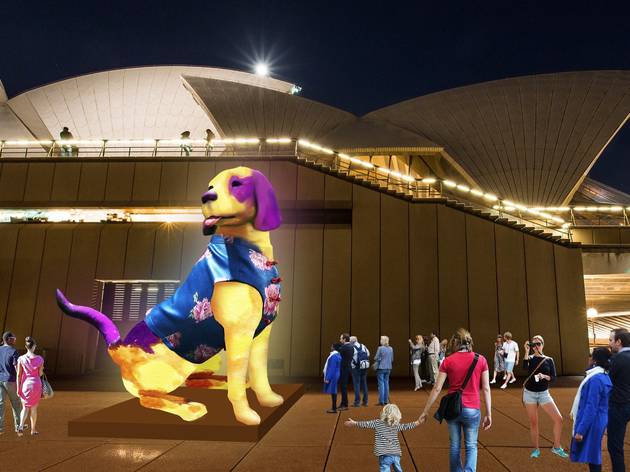 1/12
Photograph: City of Sydney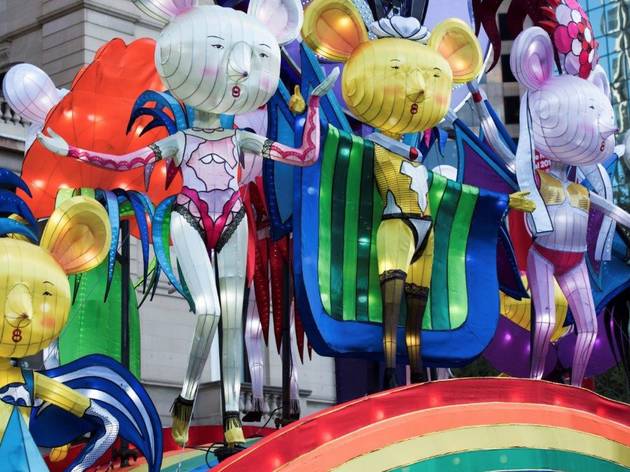 2/12
Photograph: City of Sydney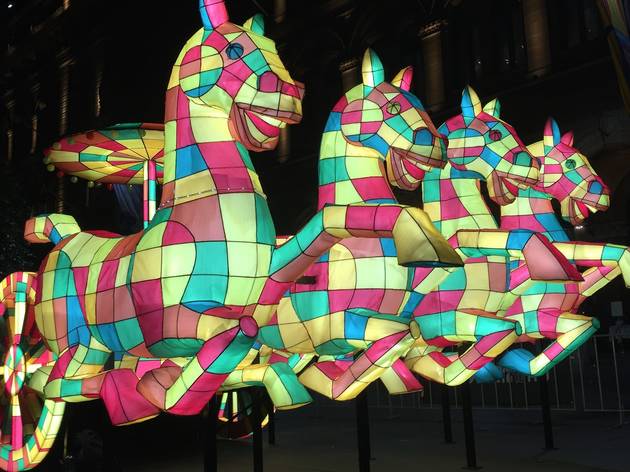 3/12
Photograph: City of Sydney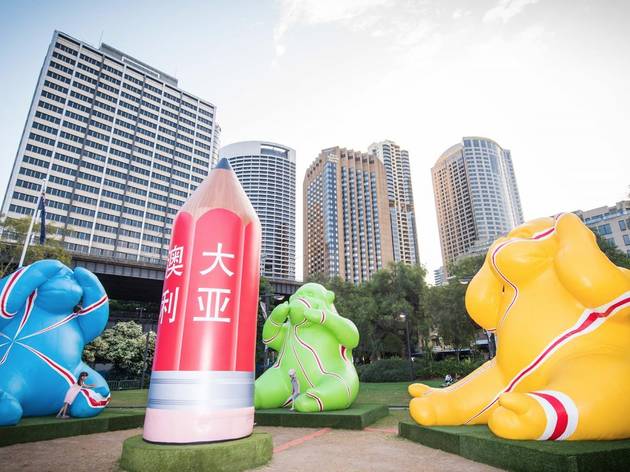 4/12
Photograph: City of Sydney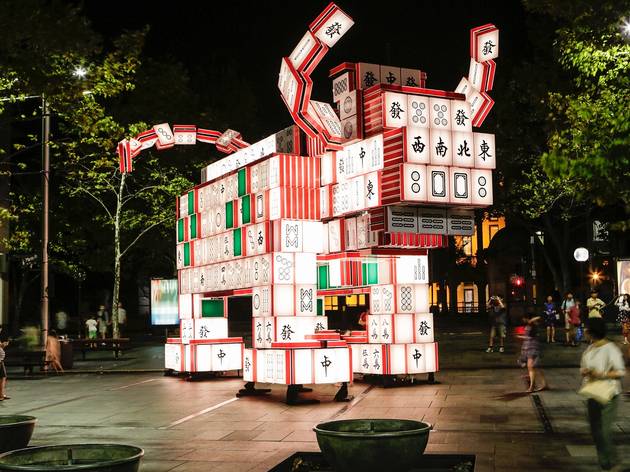 5/12
Photograph: Jamie Williams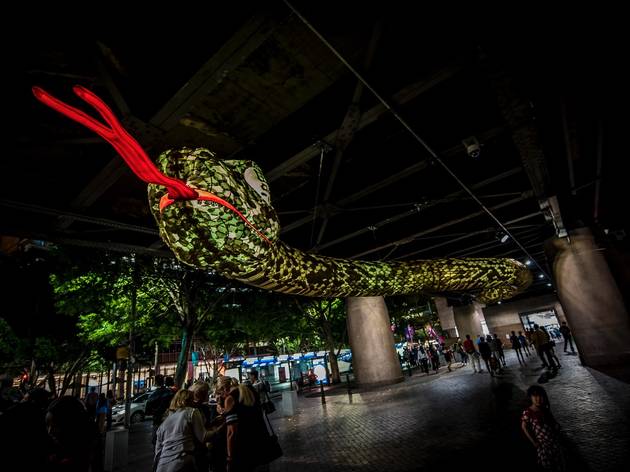 6/12
Photograph: City of Sydney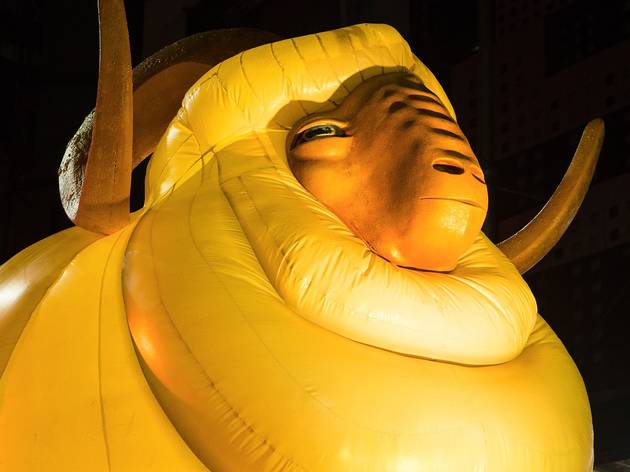 7/12
Photograph: Brendan Read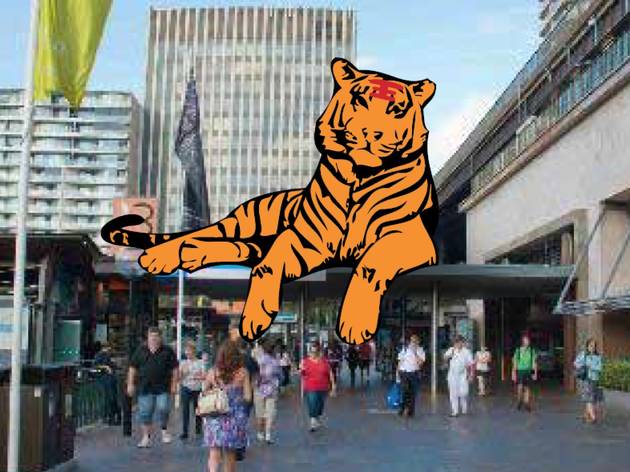 8/12
Photograph: City of Sydney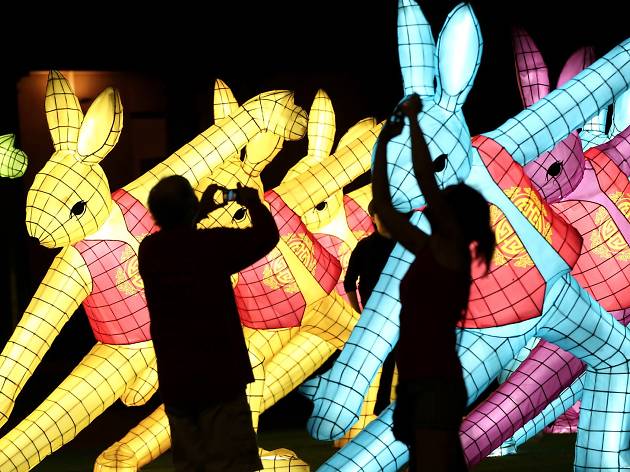 9/12
Photograph: Damian Shaw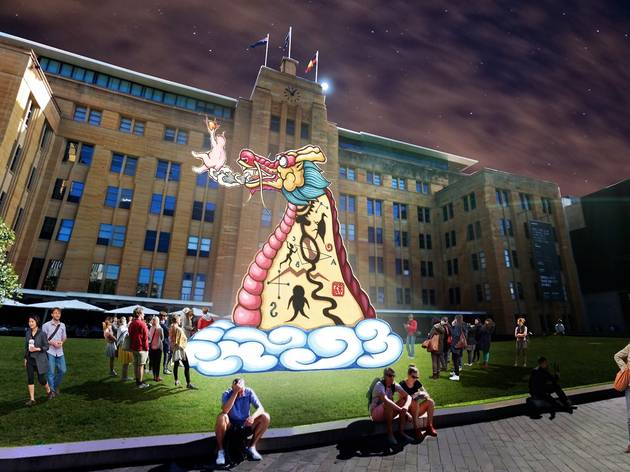 10/12
Photograph: City of Sydney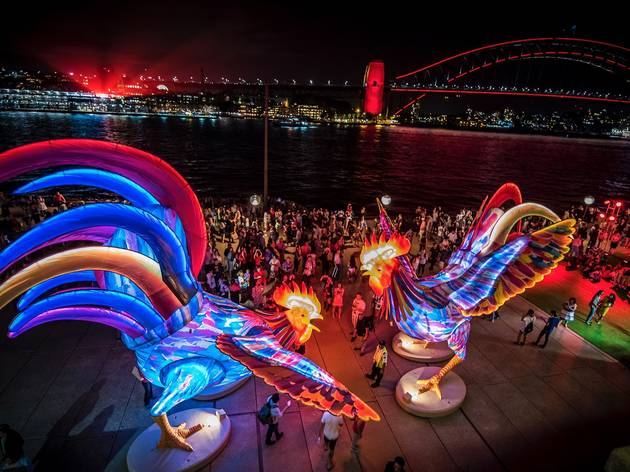 11/12
Photograph: City of Sydney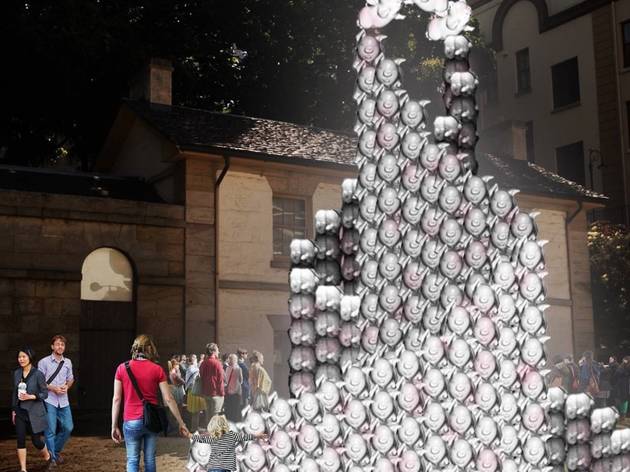 12/12
Photograph: City of Sydney
Take a nighttime wander and find your zodiac animal among the illuminated sculptures
Visitors to Circular Quay during February's Lunar New Year celebrations will see giant animal lanterns representing the creatures of the zodiac dotted around the harbour. Each one has been designed by an Asian-Australian artist, they measure up to 13 metres in height and are best seen after dusk when lit up in full, vibrant colour.
Bring the whole family and get up close to these magnificent, giant artworks. Make an evening of it by following the path from the Sydney Opera House to The Rocks, discovering all 12 lanterns along the way and grabbing a bite to eat at a nearby café.
The Lantern artists are:
Song Ling – Dog (Sydney Opera House)
Guo Jian – Rat (East Circular Quay North)
Qian Jian Hua – Horse (East Circular Quay South)
Laurens Tan – Monkey (East Circular Quay South)
Tianli Zu – Ox (Opposite Ferry Wharf 2)
amigo and amigo – Snake (Opposite Ferry Wharf 2 under Cahill Expressway)
Alexandra Sommer and Brad Clark – Sheep (Between Ferry Wharf 5 & 6)
Kevin Bathman – Tiger (Wharf 6)
Claudia Chan Shaw – Rabbit (First Fleet Park)
Guan Wei – Dragon (Museum of Contemporary Art Front Lawn)
amigo and amigo – Rooster (Overseas Passenger Terminal Forecourt)
John Deng – Pig (Cadman's Cottage)
Fan Dongwang – Chinatown Dog lanterns (Cnr Dixon St & Little Hay St)
You can also visit Chinatown to see two additional dog lanterns standing guard over the lunar celebrations. This year is the Year of the Dog, a symbol of loyalty and honesty; people born in the Year of the Dog are said to possess the best traits of human nature.

The Lunar Lanterns are exhibited from February 16-25, and the rest of City of Sydney's Chinese New Year celebrations continue until March 4. Kung hei fat choy!
For more information on all festival events, visit sydneychinesenewyear.com.