Lunar New Year at Market City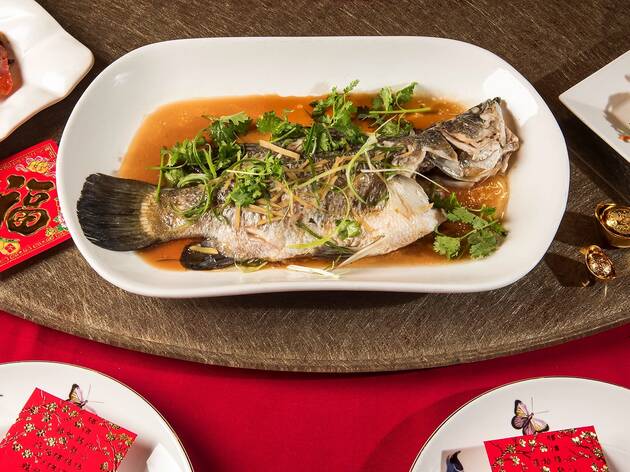 1/5
Photograph: Supplied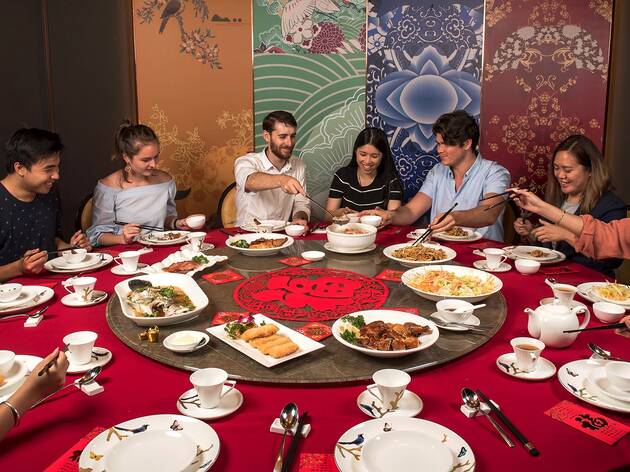 2/5
Photograph: Supplied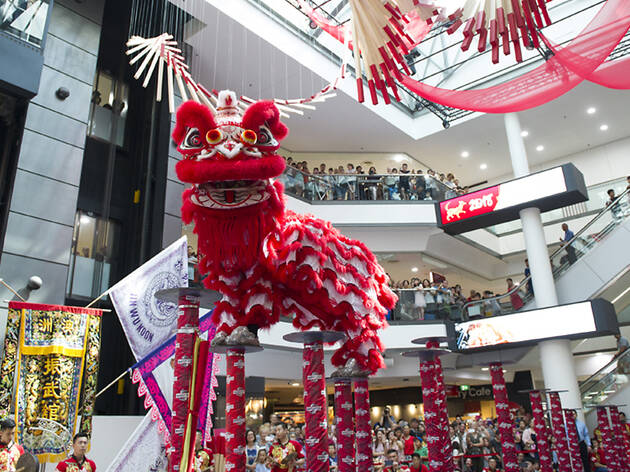 3/5
Photograph: Supplied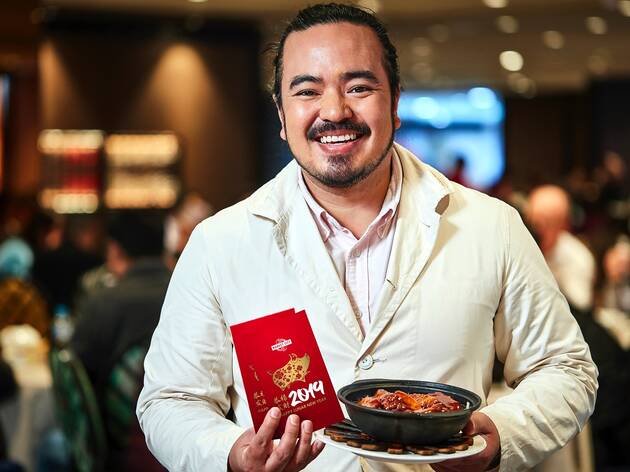 4/5
Photograph: Supplied
5/5
Photograph: Supplied
[Sponsored] Celebrate Lunar New Year in Haymarket this year
Just because New Year's Eve has come and gone, that doesn't mean you need to stop celebrating. If you've ever been to Haymarket you may be familiar with Market City, a spot that boasts the outlets you know and love nestled between eclectic retailers selling all manner of interesting wares. It's also known for its Lunar New Year celebration and in 2019 it's here to uphold that reputation.
From Friday, January 18 to Tuesday, February 19, Market City will be hosting a series of free events to help you ring in the Lunar New Year. They'll be giving away Chinese calligraphy messages for everyone who spends $20 (subject to availability) between January 18-February 4. The messages written by the Chinese calligrapher forms part of the preparation for the arrival of the Lunar New Year.
Among the events on offer is the Year of the Pig Children Mural Workshop, in which children and members of the community can contribute to the 18-metre long artwork to welcome in the new year. You'll also be able to see the Roaming Lion on February 5, a dance which is known as one of the most important traditions during the Lunar New Year. Make sure you catch performer Jin Wu Koon as he leaps onto high poles in an impressive lion dance, on February 9-10.
Feast at the 1909 Dining Precinct on level three, in which seven Asian restaurants will be putting on exclusive Chinese banquet or speciality menus. At the Eight (pictured) you can dine on dishes like braised pig tongue with dried oyster and black moss, supreme soup, and Atlantic salmon sashimi tossed with shredded carrots and shallots. Head to the Eight and Beijing Impression for banquet-style dining and to the other restaurants for a more casual but celebratory meal.
On Sunday, February 3, the 1909 Dining Precinct will host a chefs' event with host and MasterChef Australia winner Adam Liaw, who'll be signing books for his fans. The Dolar Shop, Beijing Impression, Kogi and Yayoi restaurants from Market City will showcase their celebratory Lunar New Year dishes and demonstrate how to make them. It all kicks off at noon.
Entry is free. Check out the Market City website here to plan your visit.