Make Nice: An Unconference for Creative Women
1/8
Photograph: Alex Carlyle
2/8
Photograph: Supplied
3/8
Photograph: Supplied
4/8
Photograph: Supplied
5/8
Photograph: Michael Hall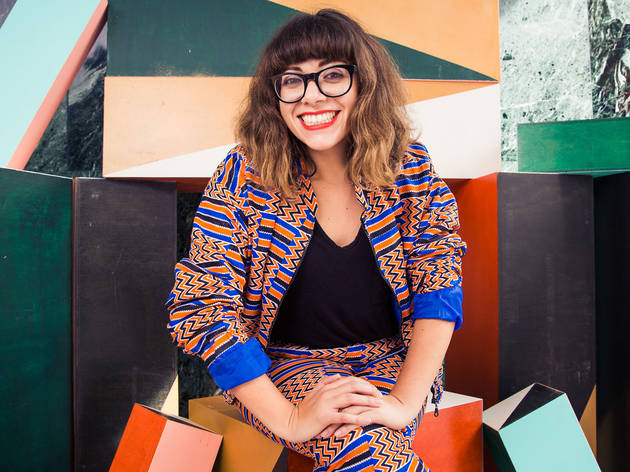 6/8
Photograph: Daniel Boud
7/8
Photograph: Supplied
8/8
Photograph: Elize Strydom
Learn from creative minds in an all female 'un-conference'
Make Nice is an online platform that provides practical advice for working in the creative industries. It was created by women, for women, and fosters an ongoing dialogue between women. Back in June 2016, Make Nice was launched in Sydney with a three-day 'un-conference' as part of Vivid Ideas. This year they're at it again and promising something bigger and better.
Make Nice's 2017 un-conference will host an inspiring line-up of women from all across the creative industries and the world.
Headlined by LA's Ann Friedman, journalist and co-host of podcast Call your Girlfriend, the festival will also feature talks from Ukrainian-born, Australian-based artist and tattooist Stanislava Pinchuk (Miso), illustrator and designer Becky Simpson, as well as former head of creative at the Sydney Opera House and design director at Studio Round, Leah Procko.
Also on the line-up: Kester Black founder Anna Ross, dancer and activist Amrita Hepi, creative director Amy Nadaskay and commissioning editor and arts programmer Lex Hirst.
Make Nice's format is a little different from your regular conference too – its participant-led, meaning you get a say in the topics the panels tackle. You'll get to spend the day alongside the speakers, not just in front of them. The program will include panel discussions, talks and practical workshops covering imposter syndrome, avoiding burnout, staying sane with routines and habits and how to get business ideas off the ground.
Guests can head along on Friday September 22 for pre-drinks and their signature "not-gross networking", then follow it up for a full day un-conference on Saturday September 23.