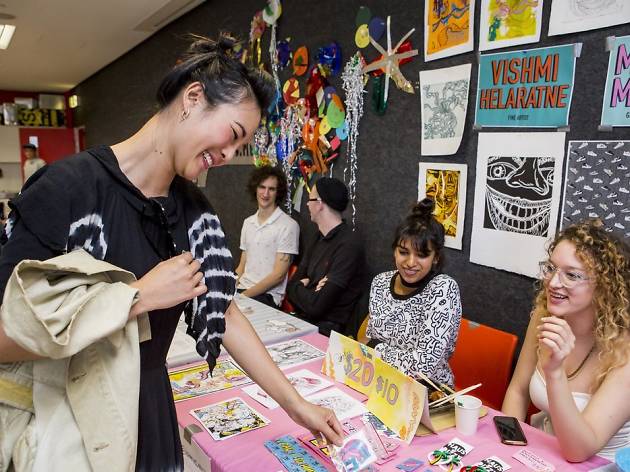 Celebrate a decade of Aussie zines, small press and comics, straight from the source
For the tenth installment of this popular event, the Museum of Contemporary Art will become a marketplace of independent self-published zines, exploring visual arts, poetry, politics, fanfiction and personal experiences. Fans of the artform can meet more than 150 makers behind niche reads, hear from creatives and industry professionals, or try their hand at creating their own short-run publication.
This diverse program of free workshops and panel discussions has been developed by creative collaborator Bastian Fox Phelan and will take over the MCA front lawn on May 6.