Michael Grant's Front Lines Blog Tour
You've heard of a book tour, but this is something else entirely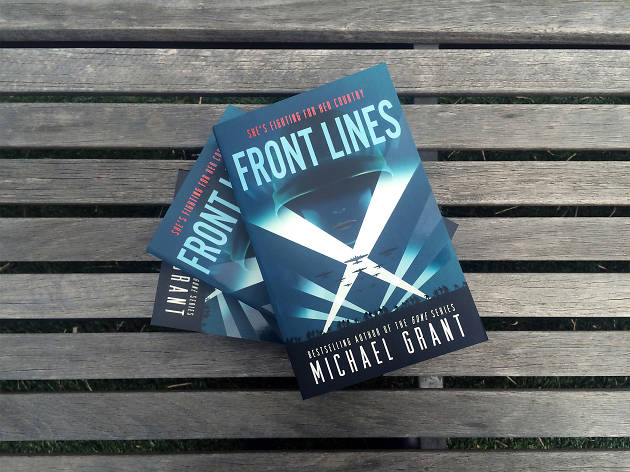 Remember the Gone series? What about Animorphs? If you've answered 'no' to either, you're probably not that interested in YA. In which case a) what's wrong with you? and b) shoo. This is not for you.
Now, for the rest of us, some big news: Michael Grant, the man behind both those series (and over 150 novels in total, actually) is coming to Australia, both physically for Sydney Writers' Festival and Brisbane Writers Festival and virtually too.
While he's doing a traditional 'book tour', Grant is also doing a blog tour. He'll be guest posting on some of Australia's favourite lit-blogs all this week. This is all to promote his new book Front Lines, the first in his likely-to-be-major new series Soldier Girl.
Grant's going to tackle themes from his work and his career, including writing diverse characters, sexism, dealing with dark themes and even (for those of you who want to write, not just read) his process.
You can catch him on the following dates:
Monday 9 th May – Diva Booknerd
Tuesday 10 th May – Reading Time
Wednesday 11 th May – Paper Fury
Thursday 12 th May – Best Friends Are Books
Friday 13 th May – Stay Bookish
Saturday 14 th May – Read Plus