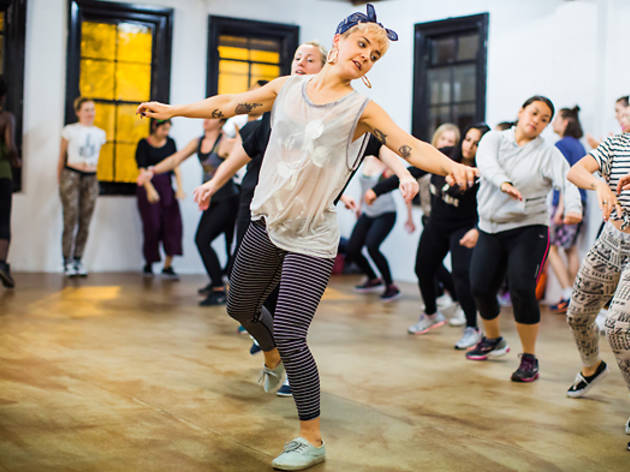 Learn the undead swagger of the seminal film clip this Halloween
Sure, most people think they are replicating the choreography of 'Thriller' perfectly after a couple of vinos at a wedding. They are not. This is a legitimate hour-long intensive run through of all the scary moves you need to know, so get ready to dominate the next boozy family event with your MJ prowess.
Held at the terrifying time of 8.30pm on All Hallows Eve, be expertly guided through the long-limbed, zombie sass of the 'Thriller' routine by teacher Vincent DeVega at Dance Central then claw-walk your way home through the well lit streets of Surry Hills. All abilities are welcome and on-theme costume is encouraged.