Mov'In Bed Valentine's Day Movie Night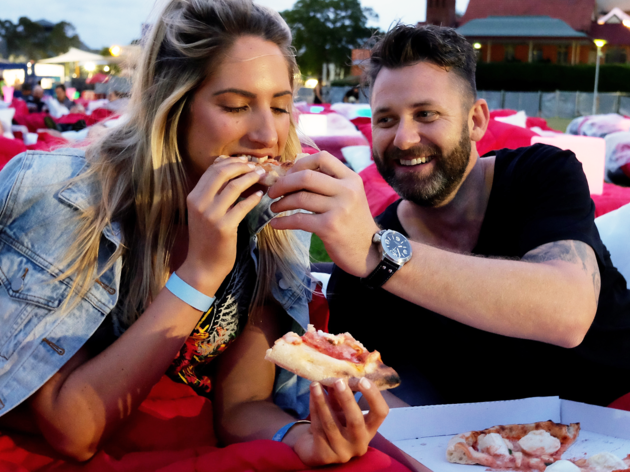 [Sponsored]Enjoy Valentines Day with live music and good food without leaving the comfort of a bed
Why enjoy Valentine's day in your own bed when you can do it in someone else's? And before you answer that, consider the following…
Thursday, February 14 Mov'in Bed is holding a special iteration of their cinema under the stars to celebrate romance. Couples can get into the mood with a live jazz band as they settle in for what's sure to be a great date night and snacks and food packages will be available for delivery right to your bed.
The movie in question is Paris I love You, a compilation of 18 different short stories around the theme of love.
To make things even better, each bed contains a red envelope with a special gift ranging from popcorn buckets to Champagne, to snacks. There are no losers on this night. However, after the movie ends one lucky couple will be whisked away via limousine and taken to the Four Seasons Hotel. There they'll enjoy a romantic evening and a view of the Sydney Opera House, followed by breakfast delivered to their room in the morning.
Tickets are $99 per couple and include a bed and two glasses of sparkling on arrival.
Book a bed at the Mov'In Bed website here.