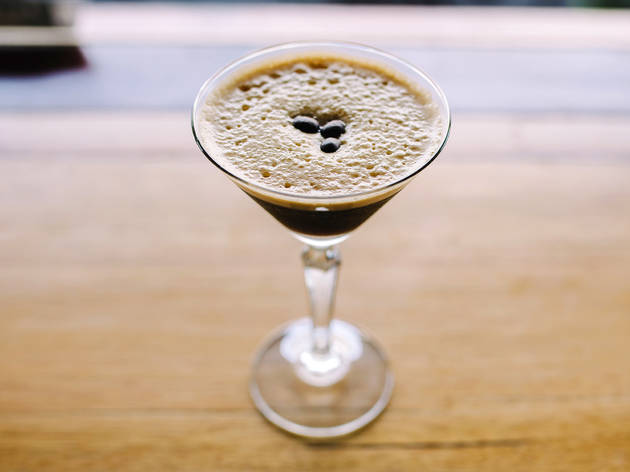 Finally it's Sydney's turn for a festival devoted to Espresso Martinis
For the love of all that is caffeinated and alcoholic, this is a beautiful day. Sydney is finally getting its own Espresso Martini festival after the Melbourne event went bananas and they had to add a second and third session just to sate the city's major thirst for coffee cocktails. Now it's our turn, with the announcement that the Mr Black Festival of the Espresso Martini will be happening in the Overseas Passenger Terminal on Friday May 26 and Saturday May 27.
Tickets for Friday and Saturday night sold out in no time, but they've just added another day (Sunday May 28) and an exclusive launch party (there's only 60 tickets available) had been added too, kicking off the festival on Thursday May 25.
PS40 will be creating a custom cocktail for the festival and Allpress will be there pumping out plenty of espressi. There will also be coffee pong, cold-brews and espresso martini masterclasses. There will be burgers from Mary's and pillow-soft baos from Mr Bao. The festival also conveniently coincides with Vivid Lights so your drinks come with a spectacular side of colourful projections.
The masterminds behind this event are the crew at Mr Black Spirits, a Melbourne-based distillery and coffee roasting house, and the festival will include coffee from ace Australian roasters, masterclasses from Monin on making coffee cocktails, and tastings. Plus Young Henrys, Loving Earth Chocolates and the Byron Bay Cookie Co will be there to add snacks to this coffee fest.
Really, you know you're just in it for all the delicious Espresso Martinis. And there's nothing wrong with that.