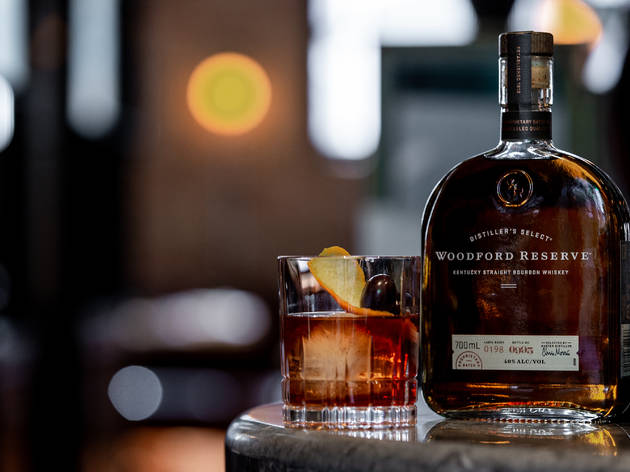 Nail Friday drinks with these Woodford Reserve cocktails
Our Instagram Live masterclasses are over but you can still make these delicious recipes at home
If, like us, you've been working from home the past few weeks, you'll have experienced the particular sting of missing Friday knock-off drinks. And with cocktail bars and whiskey haunts closed around the country, that longing for a professionally mixed concoction is all the more potent. Well, thanks to Woodford Reserve Kentucky Straight bourbon whiskey, we came up with a way you can make a top-notch cocktail with utensils you have at home and scratch your 'TGIF' itch while you're doing it.
Woodford Reserve is a small-batch bourbon that is carefully distilled rather than being mass-produced. Each bottle is the result of an artisanal process that elevates the five sources of bourbon flavour – grain, water, fermentation, distillation and aging – for a distinct taste that is all its own. Woodford's distillers regularly release creative limited editions too, with exciting boundary-pushing bottles available every year. We're teaming up with the Woodford crew to bring you delicious and easy cocktails you can make with their elegant bourbon at home.
Over three weeks, Woodford's global ambassador Thalita Alves showed us how to make bar-quality cocktails at home on Time Out Sydney's Instagram Live. Missed it? No worries, we've got you covered with all the recipes and links to the informative masterclass videos you need.
How to make high class Woodford Reserve cocktails at home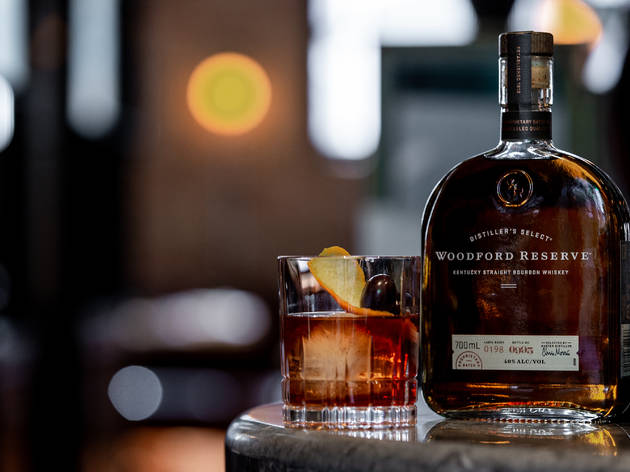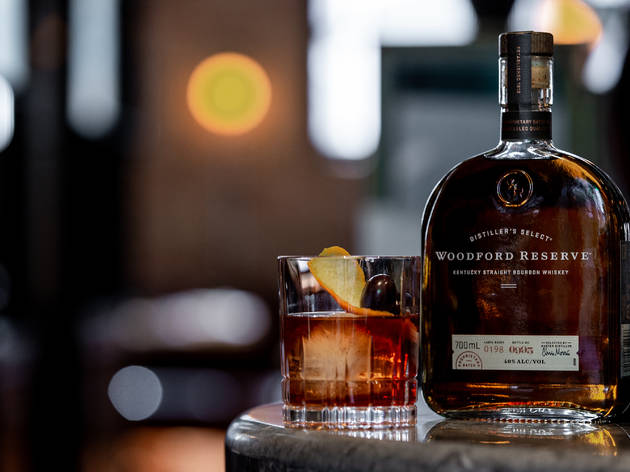 Photograph: Supplied/ Woodford Reserve
Woodford Reserve's Smoked Maple Old Fashioned
Ingredients
Woodford Reserve Distiller's Select, which you can buy here
Real maple syrup
Angostura bitters
Orange
Coffee beans
Filtered water
Fine sea salt
Ice (hot tip: fill a small tupperware container with water the morning of to get a singular Old Fashioned-style ice cube)
Utensils
Old Fashioned glass
Measuring jugs
Small bowls
Tea spoon
Wooden chopping board
Long, narrow candle lighter or small butane gas blow torch
Follow along with Thalita's fun instructions on IGTV here.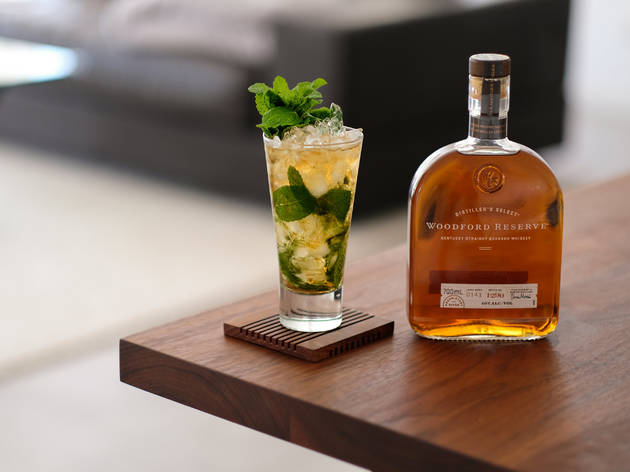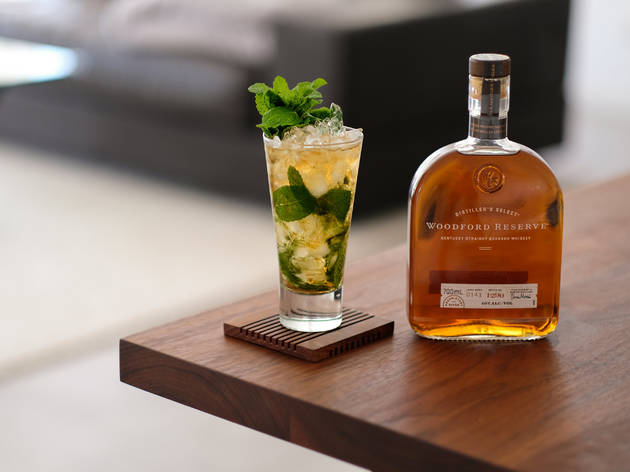 Photograph: Supplied
Honey and Nutmeg Mint Julep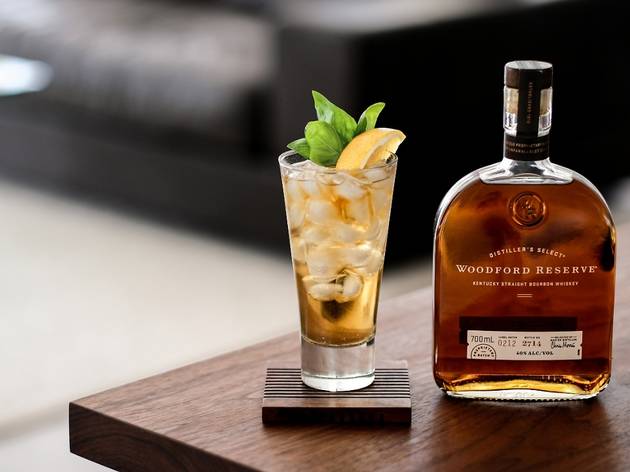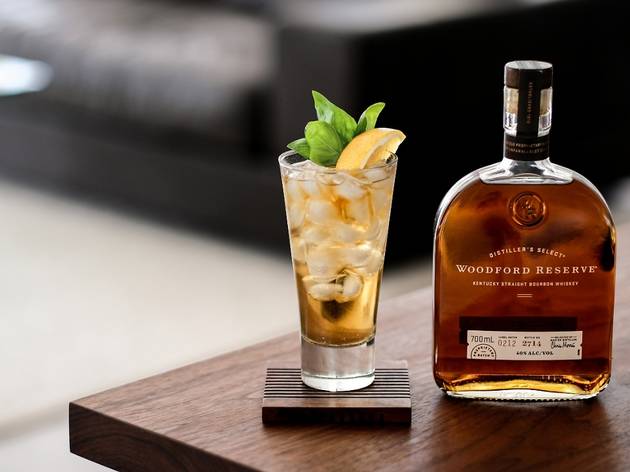 Photograph: Supplied
Nail the original classic first
Multi-award winning bartender Luke Ashton explains how to use Woodford Reserve to make the classic cocktail.