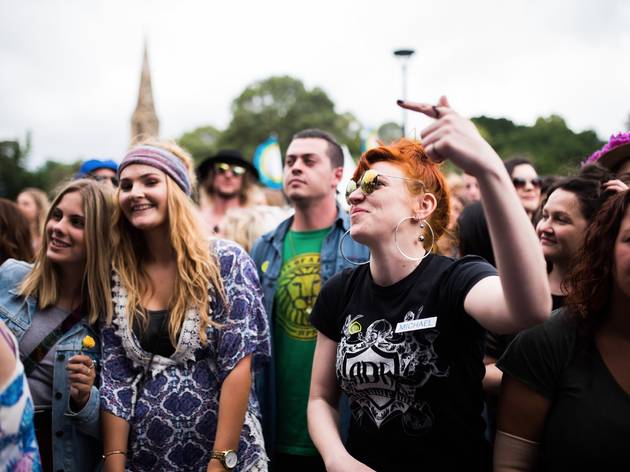 1/5
Photograph: Supplied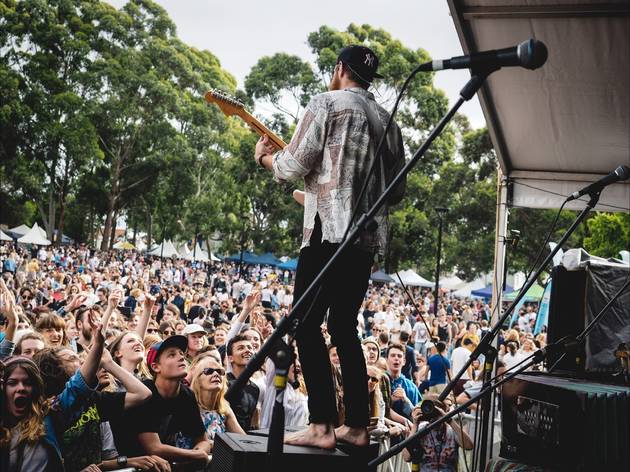 2/5
Photograph: Supplied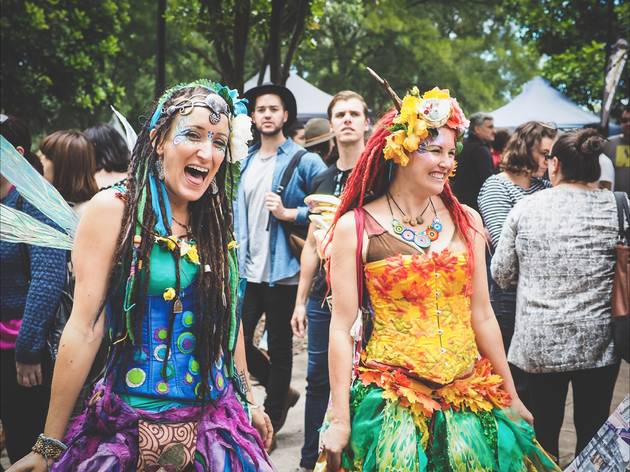 3/5
Photograph: Supplied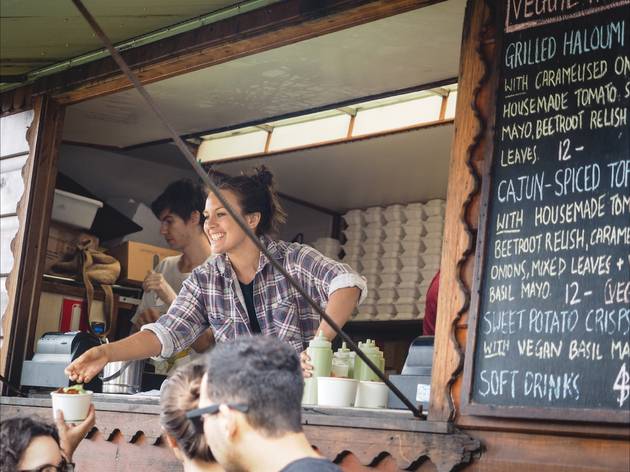 4/5
Photograph: Supplied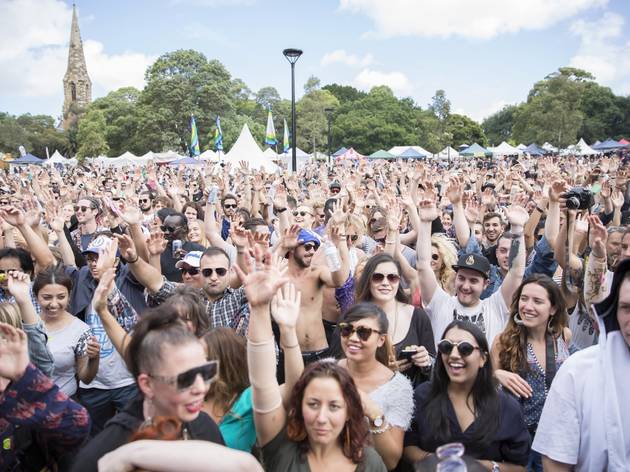 5/5
Photograph: Supplied
The beloved community festival gets a subtle facelift
"If you get rid of the dog show you'll get death threats," said one passionate supporter of the long-running community festival to its new director, Gill Minervini, as she was walking her dog in Sydney Park. But Minervini, an Erskineville local and an experienced festival organiser (including City of Sydney events, Dark Mofo and Adelaide Festival), would never do that.
"I was very keen not to throw the baby out with the bathwater," she says. "I was keen to keep the things people know and love, but to improve, diversify and play with them."
Newtown Festival's 38th year includes big-name acts like the Griswolds, All Our Exes Live in Texas, Paul Mac (Stereogamous) and L-Fresh the Lion on the Federation Stage (along with 37 other acts) – but also a more spread out, family-friendly program.
"My approach was 'throw everything up in the air and see where it lands'," says Minervini. She responded to feedback she received – such as how crowded the festival can be and that it seemed to cater for the 18-25 demographic – with a subtle facelift.
For the first time, they've got chill out zones at Federation Street and Lennox Street, plus an additional music stage called Young Hearts that will progress from kids' entertainment to world music in the evening. And this year's Writers' Tent is all killer, no filler: "It's probably one of the best line-ups we've ever had." Hosted by Better Read Than Dead, the Writers' Tent line-up includes talks by Holly Throsby, Jane Caro, David Hunt and Andrew P Street. And it's also a 200-seater, twice the size of previous years.
As always, food is a huge drawcard. The Newtown Locals are volunteering their skills, which sees restaurants like Continental Deli Bar and Bistro, Oscillate Wildly, Rising Sun Workshop and the Stinking Bishops serving up $10 dishes on the day.
"I'd love to see a day when all the food on site was provided by Newtown locals," says Minervini, looking to the festival's upcoming 40th anniversary. "With 90,000 people attending, it's like trying to build the Empire State Building on a postage stamp. My number one dream is that we would close down King Street for the festival. I spoke to the police… it wasn't a straight-out no."
So, yes, the Dog Show is back (9.30-11am) and there'll be 300 stalls selling food, arts and crafts and fashion. Plus, you can now donate to the event via PayPass (it's the future!). All proceeds go to the Newtown Neighbourhood Centre, who are supporting people at risk of homelessness in the inner west.
Prepare to eat like a king at Newtown Festival. Find out more about what food will be available on the day.