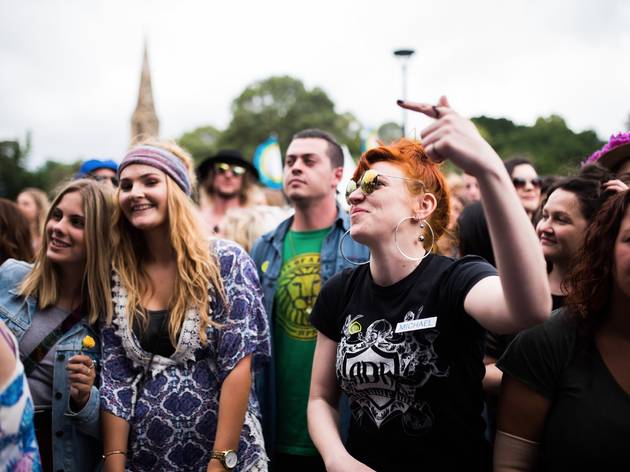 1/5
Photograph: Supplied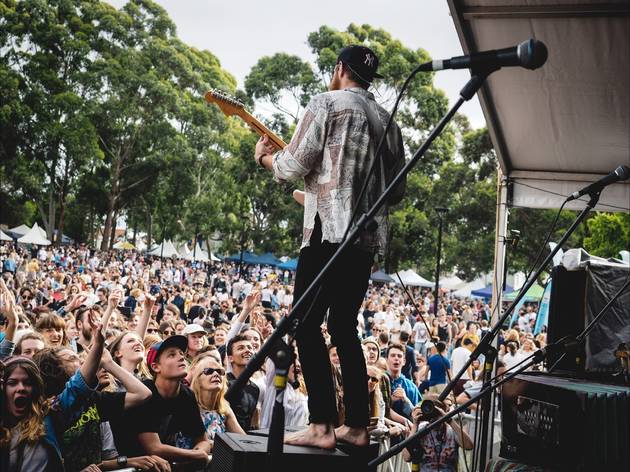 2/5
Photograph: Supplied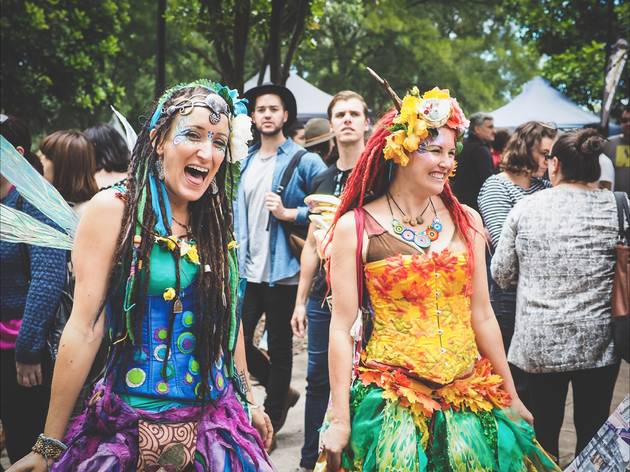 3/5
Photograph: Supplied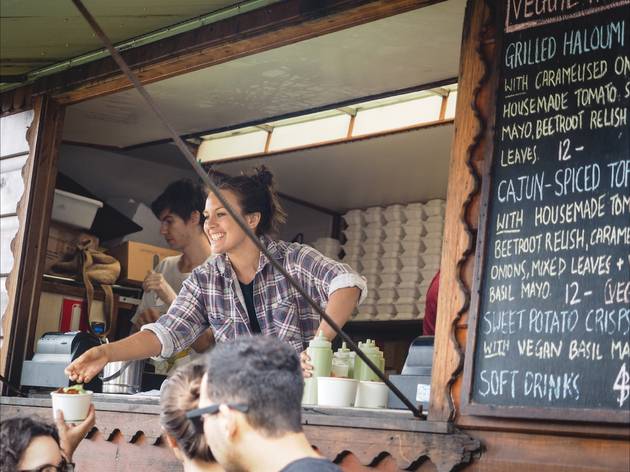 4/5
Photograph: Supplied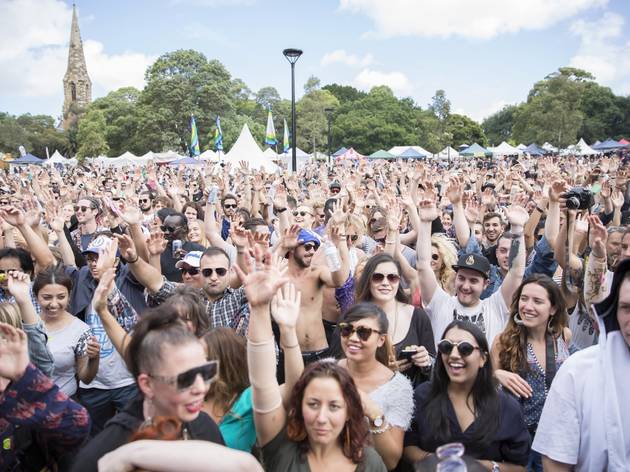 5/5
Photograph: Supplied
The beloved community festival is ready and raring for another year of fun
It's nearly Newtown Festival time again, that glorious day of community building, live music, markets, food, dogs and super chill park hangs.
Returning to Camperdown Memorial Rest Park on Sunday November 12, Newtown Festival is now in its 39th year. Continuing to embrace the theme of 'home is where the heart is', punters will be able to celebrate the best that this slice of the Inner West offers.
Onstage, program curator Sarah Blasko has put together a 100 per cent local line-up that highlights the vibrancy of the Inner West's music scene, with sets from Cody Munro Moore, the Crooked Fiddle Band, Gauci, Jack Colwell and many more. Or you can put your own vocal talents to the test by hitting up the Karaoke Closet set up by Inner West party starters Heaps Gay, where you're invited to 'sing, dance and dress up with the Qweens'.
For more old-school entertainment, travelling performance space La Toosh Tram & Stage will recreate the charm of a mid-century Parisian street, hosting musicians, artists and circus performers in their hybrid bistro truck and mini concert stage.
The beloved dog show and writers tent are returning, so you can enter Champy into the celebrity look-a-like competition before taking him to 'story time with the Gruffalo' at 11.30. On a more serious note, there'll be thought-provoking panel discussions on topics from memoir-writing to feminism, plus conversations with Deng Adut and True Girt author David Hunt.
All that dog petting and free-form dancing makes for hungry work – luckily, the rich concentration of great restaurants in the 2042 means that the food offering is a cut above your usual festival fare. There'll be grilled chicken thighs and heart satay sticks by Mary's and Vietnamese pork and lemongrass skewers from Salmon and Bear. Meanwhile, Continental Deli & Bistro are giving classic sausage rolls the hipster treatment, filling them with Young Henrys Newtowner-cooked pork with a side of fermented red cabbage and Dijonnaise. There's so much good food on offer we've put together an entire guide to all the delicious things you should eat at this year's Newtown Festival.
The festival attracts around 90,000 people over the course of the day, so let this be your reminder to save the date.