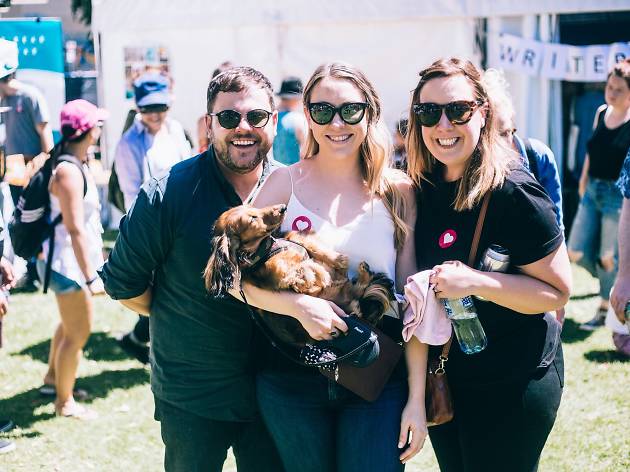 1/7
Photograph: Supplied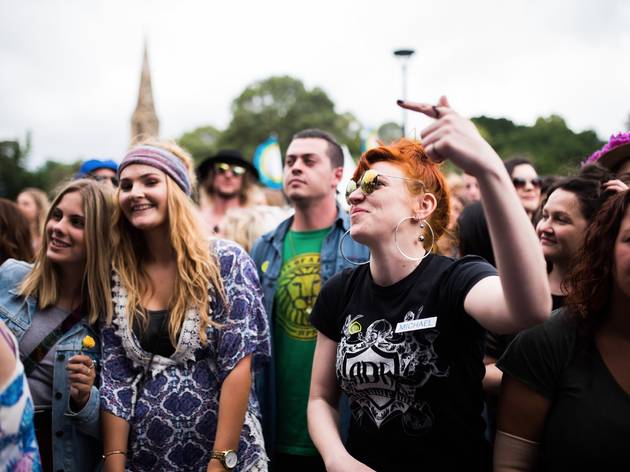 2/7
Photograph: Supplied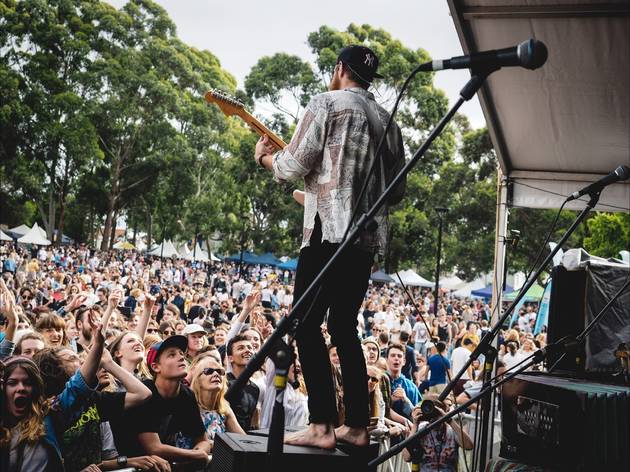 3/7
Photograph: Supplied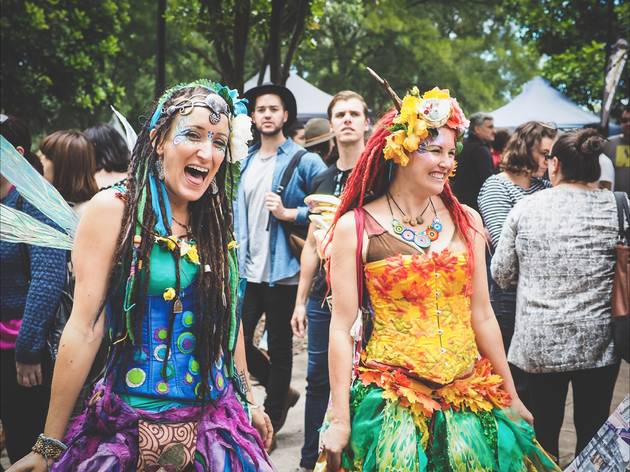 4/7
Photograph: Supplied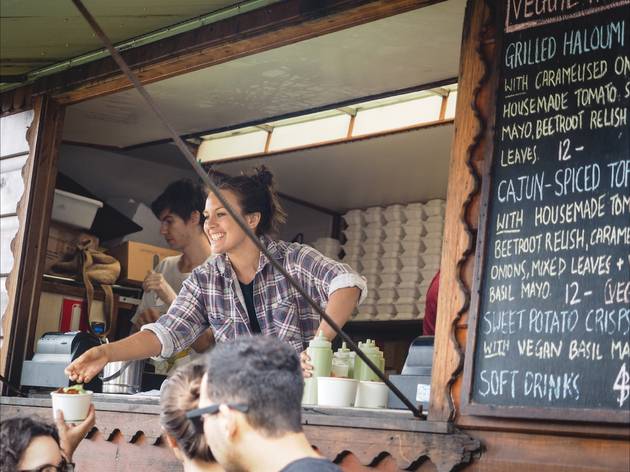 5/7
Photograph: Supplied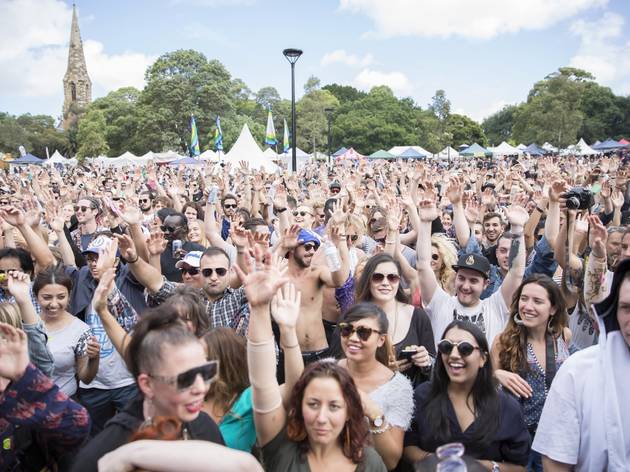 6/7
Photograph: Supplied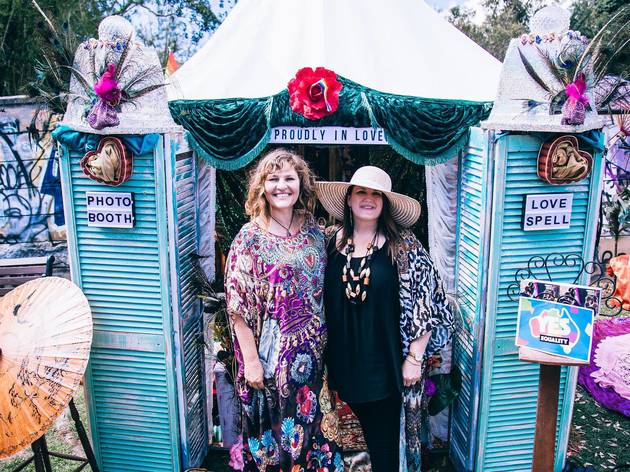 7/7
Photograph: Supplied
The beloved community festival is ready and raring for another year of fun and super chill park hangs
It's the big 4-0 for this inclusive Inner West party that celebrates Newtown's tight-knit community with a full day of music, art, food, markets and animal friends. Run primarily as a fundraiser for the Newtown Neighbourhood Centre (NNC), the annual event aims to support disadvantaged groups, such as people facing homelessness, living with mental illness or those from diverse linguistic backgrounds.
Last year the festival saw more than 40,000 punters on the grass at Camperdown Memorial Rest Park, and more people enjoying the extra gigs, street art, workshops and talks for the first NCC Festival Series which ran throughout October and November. This extended line-up will return this year, with a reinvigorated message of environmental sustainability.
For the main event on November 11, your $5 entry donation will give you access to the full day of entertainment, but for $10 you'll also receive a reusable water bottle. Partnering with the Sydney Sustainability Centre, they're pulling out all the renewable stops, using green energy sources, banning plastic from the festival, using a worm farm to break down food waste and hosting sustainable living workshops.
Heaps Gay will get the glitter ball rolling with a dance party and karaoke inside their lavish love den, before you head to the live music stages starring an all-local line-up. It'll include local indie-rock groups like Pirra, Jackie Brown Jr and Georgia June, dance tracks from party masters Furnace and the Fundamentals, and a DJ set from K.I.M.
Leading the festival's edible menu will be Newtown favourites Bloodwood, Continental Deli Bar Bistro, Mary's, Rising Sun Workshop and Young Henrys, who'll take over the corner of Federation Road and Church Street with big flavours. They'll be joined by market stall holder's making toasties, bagels and sweets, sprinkled among the makers and designers offering jewellery, vintage fashion, beauty products and craft.
The beloved writers' tent will return this year, where bookworms can talk politics, history, family and fiction with Australian authors and writers making waves in the literary world. You also see more skilled pooches at the dog show this year, where your woofer can compete against his mates.