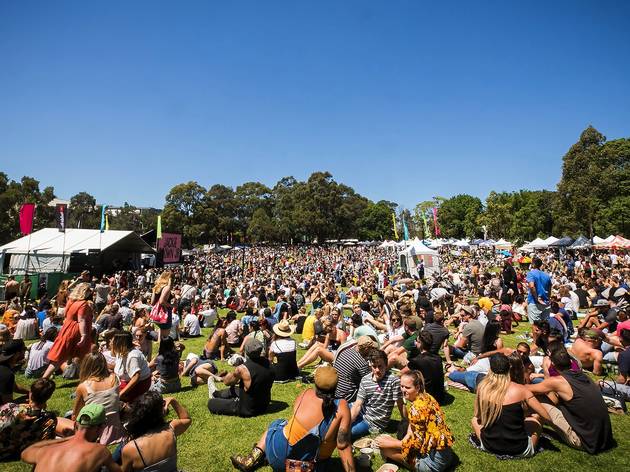 1/11
Photograph: Anna Kucera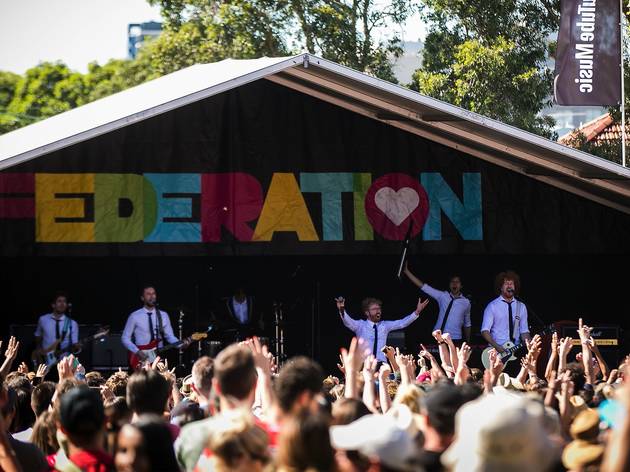 2/11
Photograph: Anna Kucera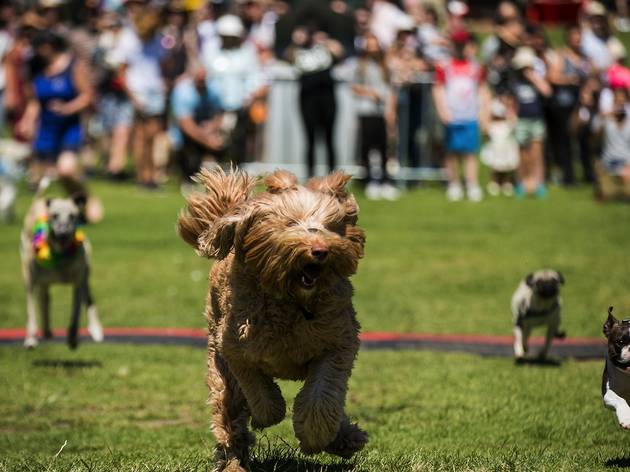 3/11
Photograph: Anna Kucera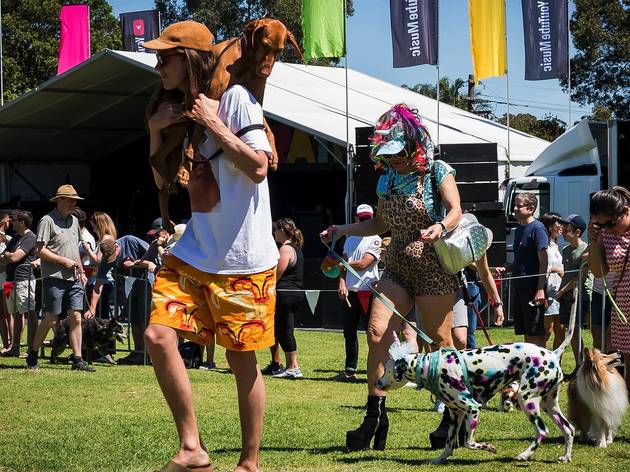 4/11
Photograph: Dean Richichi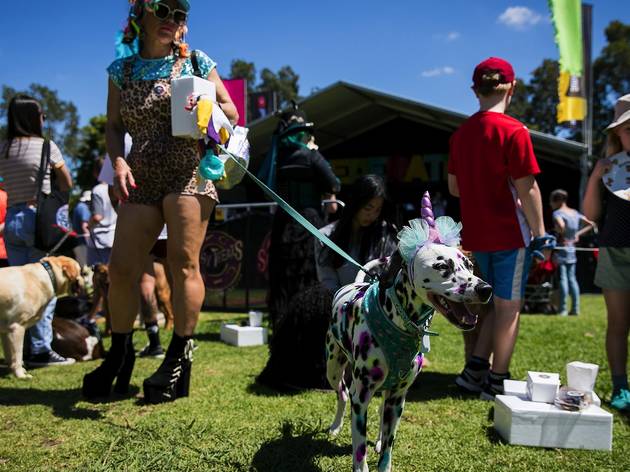 5/11
Photograph: Anna Kucera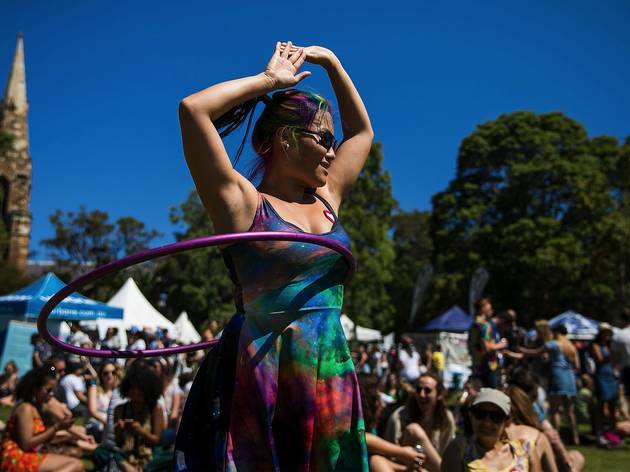 6/11
Photograph: Anna Kucera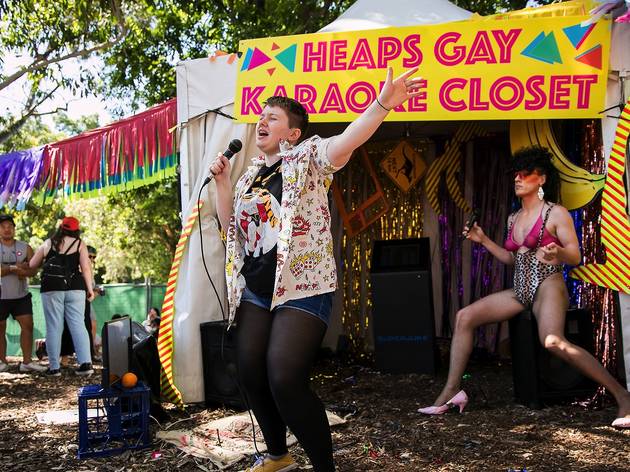 7/11
Photograph: Anna Kucera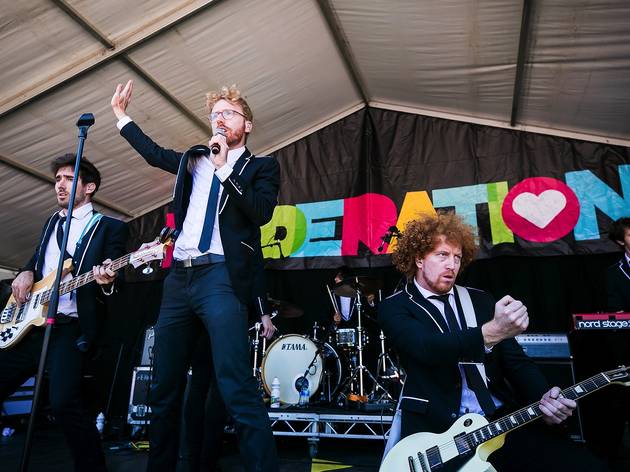 8/11
Photograph: Anna Kucera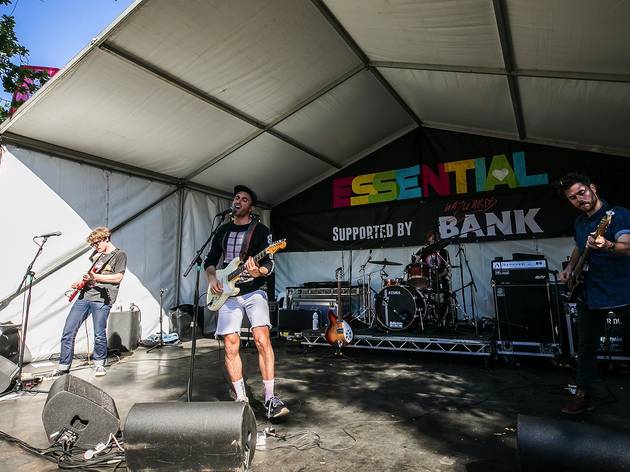 9/11
Photograph: Anna Kucera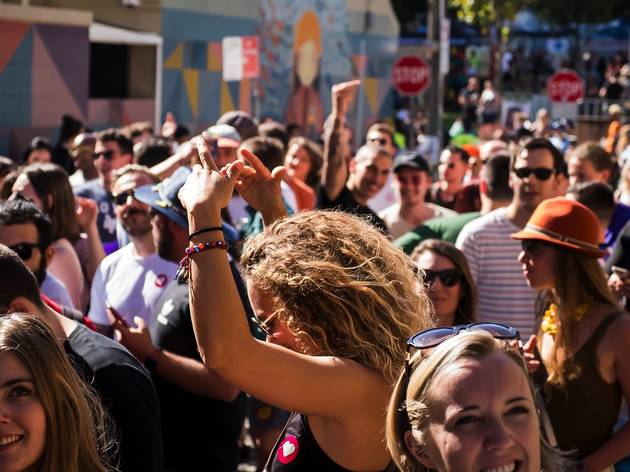 10/11
Photograph: Dean Richichi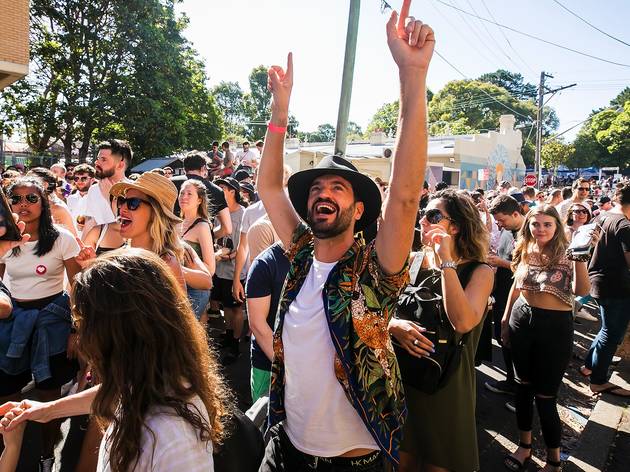 11/11
Photograph: Anna Kucera
Time Out says
The beloved community festival has lined up another year of super chill park hangs
This inclusive Inner West party celebrates Newtown's tight-knit community with a full day of music, art, food, markets and animal friends. Run primarily as a fundraiser for the Newtown Neighbourhood Centre (NNC), the annual event aims to support disadvantaged groups, such as people facing homelessness, living with mental illness or those from diverse linguistic backgrounds.
The festival usually sees around 40,000 punters on the grass at Camperdown Memorial Rest Park. And once again, even more people can enjoy the extra gigs, street art, workshops and talks at the NCC Festival Series, which will run in the weeks leading up to the main event in the park.
The festival's keen focus on sustainability practices continues this year, alongside their partnership with the Sydney Sustainability Centre. They're pulling out all the renewable stops, using green energy sources, banning plastic from the festival, hosting sustainable living workshops and providing festival goers with reusable items. There'll be discussions and workshops at the Eco Village that'll teach you how to be a more sustainable Sydneysider, covering everything from worm farms to global environmental issues.
Art and activism will be the focus of the new Talks Tent. Here, you can explore the impacts of creativity on mental health, economic prosperity, sustainability and equality across mindfulness talks, yoga sessions, gardening workshops and spoken word performances.
Exuberant party starters Heaps Gay are set to return to the festival, this time with a karaoke centre of singing and dancing. The very cute doggo talent show will also be resurrected, with local pooches showing off their skills and style. And then there's the main music stage. The huge community festival will invite local artists like the Delta Riggs, Lola Scott, Australia and Jannah Beth to perform throughout the day.
If you need a moment's reprieve from the indie music party, there's a chill out space with comfy couches, a craft corner, breastfeeding area and free fresh fruit. Or, fuel up at the food stalls among the market of 200 local set-ups and keep the party going all day long.
Details
Users say