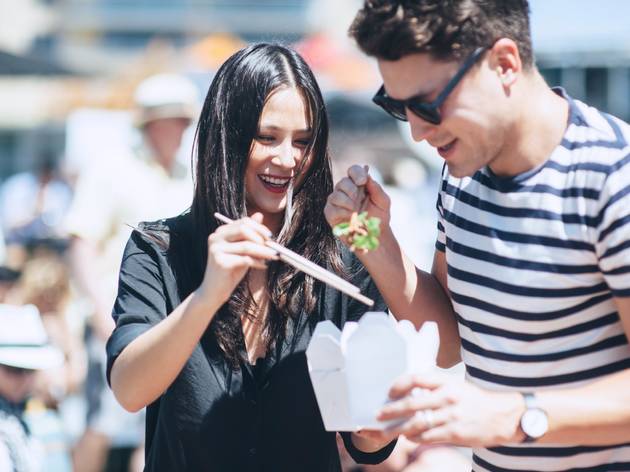 1/8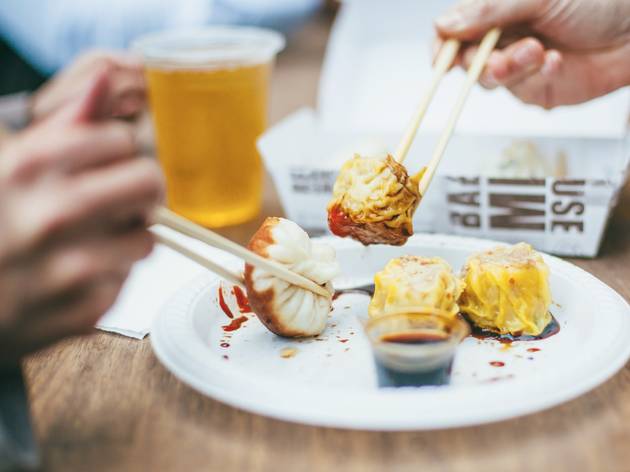 2/8
Photograph: Supplied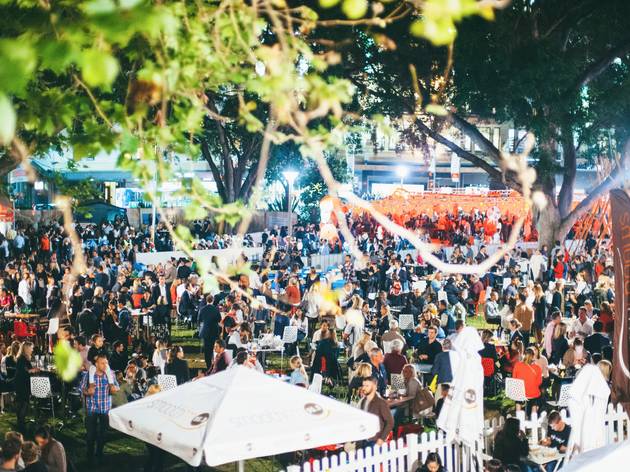 3/8
Photograph: Supplied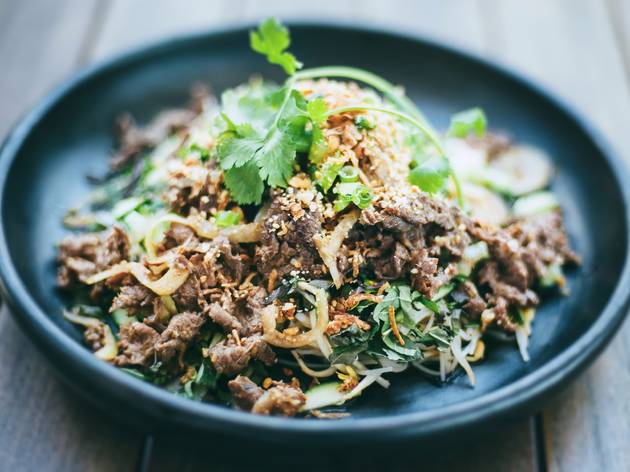 4/8
Photograph: Supplied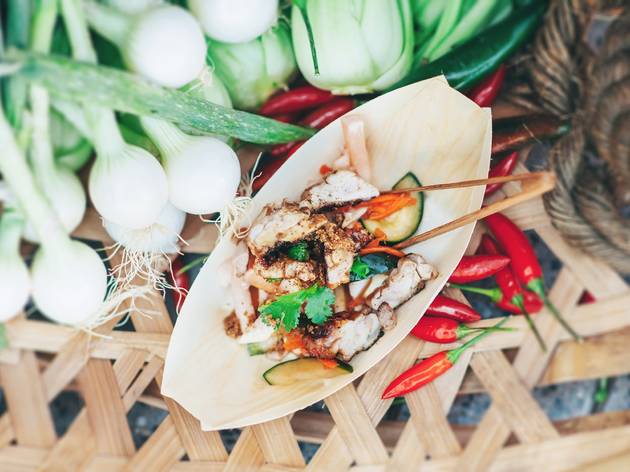 5/8
Photograph: Supplied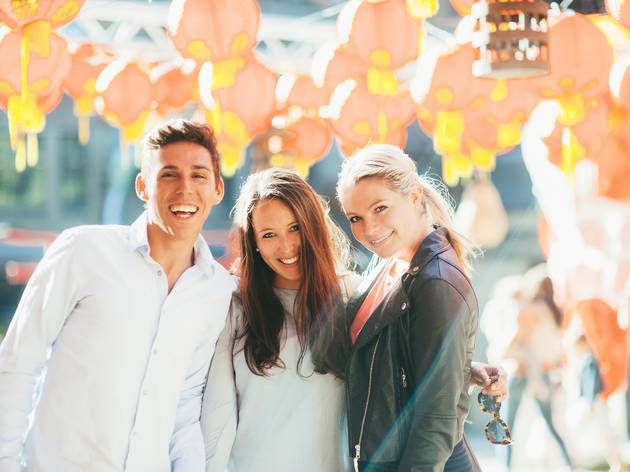 6/8
Photograph: Supplied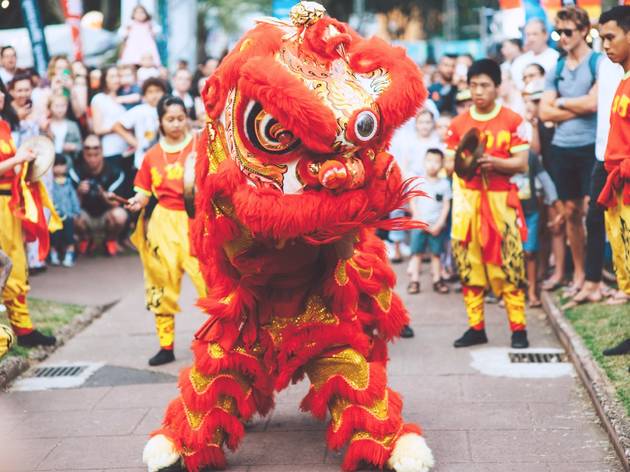 7/8
Photograph: Supplied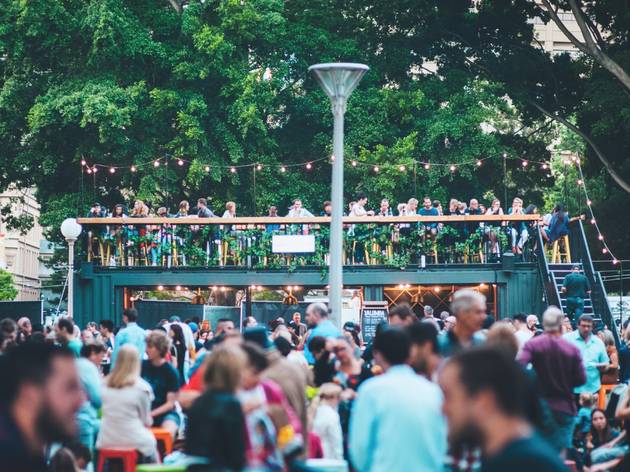 8/8
Photograph: Supplied
Fill up on sizzling hot meats, sugary desserts and salty chips on sticks at the annual Hyde Park markets
Hyde Park's evening food markets returns this year for 18 nights as part of October's Good Food Month program, which includes '90s and '00s themed lunches and a pasta battle.
In the 20th year of Good Food Month, the Night Noodle Markets will include food stalls from Gelato Messina, Hoy Pinoy, the Original Korean Twist Potato, Mr Bao, Shallot Thai, Donburi Station, Waffleland, Wonderbao, Donut Papi, Eat Fuh, Puffle, Poklol, Chat Thai, Teppanyaki Noodle and many others.
Add to that dragon dancers, lanterns and balmy spring evenings and you can see why the Night Noodle Markets are a mainstay on Sydney's calendar.
It's a cash-free event, so bring your plastic.