Things to do in Sydney this week
Find the best things to do over the next seven days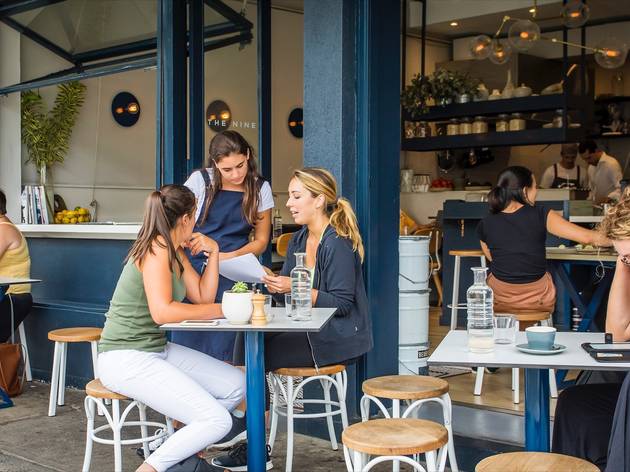 Find the biggest events happening in Sydney over the next seven days, from what to see at the theatre to film festivals, food events, art exhibitions, kids' events and more. Looking for somewhere to eat? We've picked out the 50 best restaurants in Sydney.
From the US election campaign to our national debate over amending section 18C of the Racial Discrimination Act, there's been a revolt against political correctness of late. The 'un-PC' brigade have declared themselves saviours of free speech and are proclaiming to call things as they see it, PC be damned. But has political correctness gone too far or are we in danger of losing ground on equality? The latest 1Q2 debate, presented by the Ethics Centre, will put the issue of political correctness front and centre by asking "Has Political Correctness Failed Itself?". Join the discussion, or simply head along and get riled up as speakers, including News Corp's Chris Kenny, debate the issue.
Book now
Read more
Calling all pineapple chunks and peaches in syrup, there's a new place for you to shake off the mid-week ennui. Canned Fruit is an inclusive queer party boasting "gay AF" tunes every Wednesday at the Secret Garden Bar. There'll also be a roster of juiced-up performances, this round enjoy pulp-free sets from Fox Force II and Double D.
Read more
Physics superstar and master storyteller Dr Brian Greene is coming to Australia. Made famous by his leading role as a science communicator and best-selling author, his latest show A Time Traveller's Tale is set to discuss interdimensional exploration and travel through space-time. A Time Traveller's Tale will consist of a 20-minute lecture by Dr Greene, followed by a 40-minute conversation between Dr Greene and spoken word artist, Hugo the Poet where they'll be exploring the nature of time from perspectives of science, art, philosophy and spirituality. Those with a Meet & Greet ticket will be able to chat with Dr Greene after the show. 
Book now
Read more
Following a stupidly popular first year, Hashtag Burgers' two-day burger festival is back in 2017 but this time with a new (hopefully more reliable) venue and even more burgers.  Over the first two days in April, you'll be able to lounge on the inflatable chairs and pat your full bellies – happily stuffed with patties from BL Burgers, Burger Head, Down N' Out, Mister Gee's and Superior Burger.  To sweeten the deal, this year's festival will have desserts from Grumpy Donuts and N2 Gelato, too. We raise a sticky thumbs up.  Of course, eating burgers with thousands of your best mates can only be improved with the helping hand of a DJ or a graffiti artist. Luckily, both will be available.  Plus, there's a chilli eating competition! Perfect for those who just don't feel full after ten cheeseburgers and an ice cream. 
Book now
Read more
Miami Horror are marking their impending new release with two whopper block parties. The electronic dance floor fillers have invited a line-up of aurally kindred acts to make a mini music festival in one of our fave laid back venues, the Portugal Madeira Club. The Sydney iteration will feature sets from Late Nite Tuff Guy, Running Touch, Human Movement, Gameboy/Gamegirl, World Champion, Mezko, Mount Zamia, and of course, Miami Horror themselves. They've also hinted at art installations and immersive projections so keep your aesthetic-hungry eyes peeled for those too.
Book now
Read more
The Entertainment Quarter is reintroducing its weekly Wednesday and Saturday morning markets as Moore Park Produce Market, giving farmers, chefs and food producers a direct link to customers and a place where shoppers can ask questions about the produce from the people who grow or prepare the food. Produce is sourced from New South Wales and the Australian Capital Territory. Chef Matt Kemp, the market's curator, is keen to ensure producers are getting a fair price for their products and that customers can engage with the stallholders through conversation, workshops or tours at the markets. The Wednesday market is focused on food and the Saturday market is geared towards family activities with a focus on growing and sustainability.
Read more
The AnnanROMA Food and Wine Festival is a community event showcasing local food from restaurants in the Macarthur region. Held on Sunday April 2 at the Australian Botanic Garden Mount Annan, this year's event marks the 10th birthday of this popular food and wine festival. This year's event will bring back 'Eat Street', a main avenue of delicacies stretching along the garden's central circuit to the lakeside lawn, where guests can sit and relax to live music. Expect Italian pastries, cupcakes, Asian fusion and sliders, as well as beers, wines and margaritas. Vendors will include Orangeville Meat Co, Juicy Goose, Frank and Blance, Otis Bar & Grill and Embers Charcoal Kitchen.
Read more
Every month the Story Gods (aka Ben Jenkins and Zoe Norton Lodge) pick a theme and offer up sacrificial celebrities on the alter of storytelling to wax lyrical in front of a crowd baying for blood or bard-iness. Click through the Dates & Times tab for the line-up for each show. Ben Jenkins and Zoe Norton Lodge chat about Story Club Story Club was founded when we were at university. Or when one of us was. Frankly, it was a while ago so the details are sketchy, but for the first four years of its life, Story Club's home was a small bar in the University of Sydney. It started mainly as a way for Zoe to test material for her creative writing assignments and for Ben to finally achieve the goal of delivering stand-up from the seated position. Since then things have gotten out of hand. The idea behind Story Club remains simple: true stories told around a theme from a broad range of people. Since the inception, our chair has played host to the bums of poets, playwrights, academics, enigmatologists, journalists, sportspeople and the odd former Premier of NSW. At its home in Giant Dwarf in Redfern, people grab a drink and listen to around half a dozen folks read from our story book, which is, if we're being honest, slightly too big to be practical. In addition to the regular monthly events (that take place on the first Monday of every month), Story Club also does a bunch of satellite shows. For something that began as an elaborate excuse for a bar tab all those years ago, Stor
Book now
Read more
Got a mini masterchef on your hands? Award them the apron and head down to Brasserie Bread. The bakery and café has enlisted expert educators to guide kids through free baking classes while you kick back and have a quiet croissant to yourself. Each little kneader will learn how to make two baked goods they can take home and all ingredients and materials are provided. Participants must be at least 5 years old, and wearing closed toe shoes. And, make sure to book in advance, the classes are frequent, but there's only room for four kids per session. The best part? You don't have to do any of the cleaning.
Book now
Read more
Show more
Have a party in the park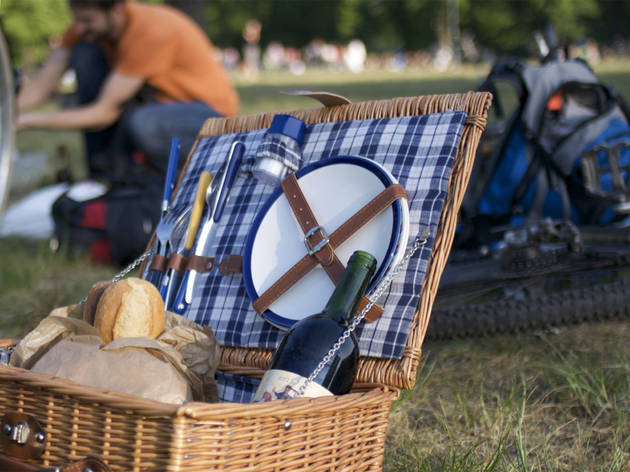 What could be more romantic than a picnic packed for two and sweeping harbour views? Where else could you organise a long, lazy lunch for a big group of friends? Or, an impromptu dinner date alfresco? Cancel your restaurant booking and head to one of these top places to enjoy a picnic. We've called ahead to find out if there's parking, toilets and barbecues too. You can thank us later.
Read more