Things to do in Sydney this week
Find the best things to do over the next seven days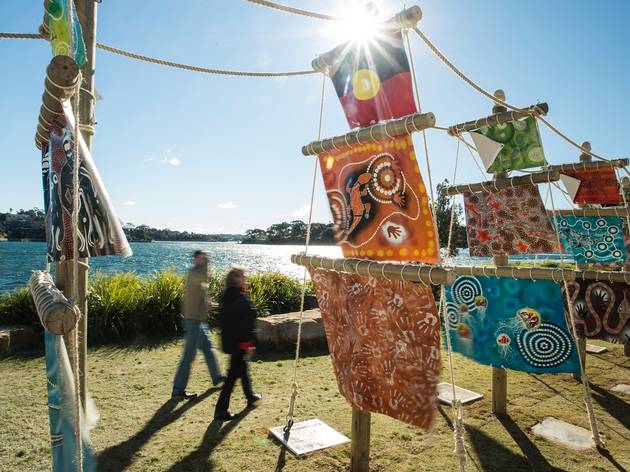 Music, Funk, soul and disco
The Enmore Theatre is firing up the disco ball to welcome boogie bigwigs Boney M to the stage. Coming to Sydney for their Greatest Hits Tour, this grooving group of Germans created a dance floor dynasty in the '70s and '80s. Fronting the show is original member of the group Maizie Williams, as opposed to Game of Thrones' Maisie Williams who was not even alive when the group was founded. They'll be busting out some of their most iconic songs such as "Daddy Cool", "Rasputin" and "Sunny". You'd be crazy like a fool to miss this one.
Music, Rap, hip hop and R&B
Skepta performing a headline set at the Opera House in September is undeniable proof that grime has gone truly global, but if you want a guided tour through the genre's past, present and future, there's only one place to be. Eskimo Dance began life as a club night on the outskirts of London in 2002 back when the burgeoning scene's frenetic beats, rapid-fire spitting and tales of UK urban life didn't even have a name that everyone could agree upon. Thanks to Wiley's seminal instrumental, 'Eskimo,' and his place at the heart of Eskimo Dance, "eskibeat" was born, which gradually evolved into the signature grime sound we know today. Sixteen years on, the Godfather himself, Wiley, is heading up this impressive line-up, along with London stalwarts Lethal Bizzle and Devlin. There'll also be an appearance from Big Shaq, whose viral hit, 'Man's Not Hot', went platinum on the ARIA Charts last year.
Sydney's live music scene has a little extra pep thanks to Kittyhawk's decision to start hosting jazz and swing every week. Every Thursday and Saturday you'll be able to see some of Australia's best bands and vocalists on stage – past performers include Kate Wadey, the Corridors, the Finer Cuts, the Cope Street Parade and Adam Pringle. The Liberation Day-themed bar's old-world vibe is a pitch-perfect backdrop for jazz and, as a bonus, they mix some seriously good cocktails here. Best of all, it's completely free, so all you need to do is turn up, snag a seat as close to the stage as you can, and order a rum and rye Old Fashioned as you wait for the sweet tunes to begin.
Going solo?
It can be difficult to master the art of hanging out by yourself. But a bit of introspection and calling all the shots can be extremely rewarding. Make time for yourself and try out Sydney's best adventures for one.