Things to do in Sydney this week
Find the best things to do over the next seven days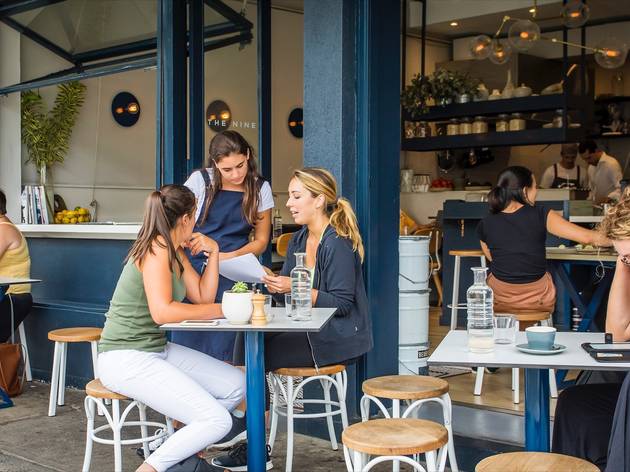 Find the biggest events happening in Sydney over the next seven days, from what to see at the theatre to film festivals, food events, art exhibitions, kids' events and more. Looking for somewhere to eat? We've picked out the 50 best restaurants in Sydney.
In 2017, Lights on Later moves from Thursday to Wednesday night, as part of the city-wide 'Culture Night' initiative. It's the same deal, however: extended hours, and (from Wed Jan 11) a program of live music on the terrace, discussions, performances, talks and workshops, to complement the exhibitions. The indoor-outdoor MCA Cafe, on the Sculpture Terrace, also stays open until 9pm. See our hitlist of art exhibitions in January, and make sure you tick off the full list of essential summer culture experiences in our Summer Culture Guide.
Read more
The Old Clare's rooftop pool has been closed to the general public for a while now, but they're opening up the space again in time to rescue your new year's resolutions from the bottom of the to-do list with a weekly Saturday morning yoga class.  Starting in February, instructor Kristy Da will run an all-level Vinyasa yoga class by the pool to wake you up with long-hold stretches and postures. The session will be followed by a quick chat about the benefits of meditation, and a short guided meditation. Blogger and health coach Stefanie Jung (@wholesomestef) will be at the event to share her tips on maintaining a healthy lifestyle. Find more yoga events and studios in Sydney.
Book now
Read more
Sunday Sundown returns for another summer of free live music at dusk. This year, they've got a phenomenal line-up of 16 music events with 32 Australian artists that'll be gracing the stages of both the north and east of Sydney at The Newport and the Coogee Pavilion.  Expect tunes from Aussie hip-hop artist Tuka, 2016 J Award nominees Montaigne, Kuren and Ngaiire, dance music star Nina Las Vegas, Generik, Dom Dolla, Noah Slee and more. There'll be massive New Year's Day and Australia Day celebrations at both venues with PNAU (DJ set) and Jarryd James performing on January 1 and Luke Million and the Bamboos performing on January 26.
Read more
This weekend market is well-worth the trip for its range of seasonal produce, including organic and bio-dynamic foods from farmers and producers from across New South Wales. The markets are curated by Aussie chef Mike McEnearney, formerly of Kitchen by Mike.  Producers come from all over the state with their wicker baskets of curly-ended carrots and radishes to loaves from Bourke Street Bakery's Bread and Butter Project (a social enterprise designed to train new bakers). Look out for superstar chef Kylie Kwong there every week behind the steamers at the Billy Kwong stand… her plump and fluffy pork buns all drizzled with chilli are a must. Further into the undercover hangar-like space you'll find Raw Raw Honey, Shepherd's Bakehouse and Frenchified, gluten-free, fit-for-high-tea-with-gran baked goods at Kimmy Choux. But our favourite part of Eveleigh – aside from a dog we've seen there wearing a skull-and-crossbones knit – is that sun-exposed Carriageworks wall just opposite. Take your cuppa from the Ritual Coffee stand and a slice of banana cake from Bird Cow Fish, park your bike and take a seat with the other cool kids. Saturday morning bliss. 
Read more
The Ridiculous Obstacle Challenge (ROC Race) is just as ridiculous as it claims to be. Entrants scramble over larger-than-life inflatable obstacles along a five-kilometre walk/run course all in the name of fun. Last year's event sold out within hours. This year the ROC Race is coming to Sydney Olympic Park with 12 obstacles including the Wrecking Balls, the Sweeper, the brand-new Leap of Faith, and an epic finish line slide down the Hippo – a four-storey tall waterslide! Since its inception, ROC Race has seen over 500,000 participants take the challenge. Entrants need to be aged 13 and up, and there are costume contests, foam cannon experiences, music and free spectator tickets. 
Book now
Read more
If you were planning on splashing out on a fancy meal sometime soon, you can make your dollars work twice as hard by booking a seat at the #CookForSyria dinner being hosted at Three Blue Ducks in Rosebery on Mon Feb 27. Australia's top culinary talent is joining forces to host a charity dinner where Kylie Kwong, Peter Gilmore, David Thompson, Ross Lusted, Paul Carmichael, Mat Lindsay, Clayton Wells, Luke Powell, Mitch Orr and Darren Robertson, Mark Lebrooy and Andy Allen will be manning the kitchen. Your $320 buys you a seat at what will be Sydney's most hatted dinner party, as well as going to help children displaced by the horrific conflict in Syria via UNICEF.   Your ticket price includes canapés, cocktails on arrival, a shared Syrian-inspired feast and wine, plus the warm fuzzies that come with doing some good over dinner. You can book directly by phoning 02 9389 0010  or you can book online at http://www.threeblueducks.com/rosebery/bookings.
Book now
Read more
Surfers from across the globe travel to Manly for the nine-day competition that draws more than 325,000 spectactors of all ages to the beach. But we all know the surfing competition is just part of the fun. The festival brings with it activations and markets that celebrate the skate, music, art and food culture that accompanies the sport. There'll be multiple skate competitions to watch, as well as free live music.
Read more
Every Friday night in Manly there's an international food market at Gilbert Park with live music from 5pm and a lingering summer nights vibe. Each week there's a different soul, funk or disco bands like the Dirty Martinis and Daddy Longlegs and Swamp Donkeys. Plus, there are food stalls with dishes from South America, Turkey, China and the Middle East, including trucks and stalls from the likes of Cantina Movil, Berlin Bangers and Yupin's Thai.  Plastic chairs are provided but feel free to bring a picnic rug, some friends and a bottle of (non alcoholic) pop and make a night of it. The World Food Markets is an alcohol and smoke free event. Find more things to do this weekend.
Read more
Treat yourself to a night of fine dining as you take a seat on one of the best vantage points of Sydney Harbour. Hosted by The Deck restaurant at Milsons Point, the Ferris Wheel Dining Experience invites you and a special someone to your own private carriage that'll take you on a magical ride around Luna Park's famous ferris wheel. We experienced it last year, and you can read our review here. Begin the night at The Deck with an amuse-bouche and a glass of Loire Valley sparkling Vouvray before being escorted to your private carriage. Once seated, you'll be treated to a selection of The Deck's finest entrées, mains and desserts – not to mention specially matched hand-selected wines by The Deck's executive chef, Michael Roper. Expect freshly shucked Sydney Rock oysters, grape tomato panna cotta, foie gras terrine and kingfish carpaccio for your entree; grilled black Berkshire pork cutlet or fresh gold band snapper and WA lobster primavera for your main, plus a selection of mouth-watering sweets for dessert. Enjoy Australian and international wines including Janz Late Disgorged Vintage Cuvee 2007, Wirra Wirra the Absconder Grenache 2015, sweet Italian Alasia DOCG Moscato D'asti 2014, and many more dependent on your taste.  Carriages for two cost $399. 
Book now
Read more
Show more
Have a party in the park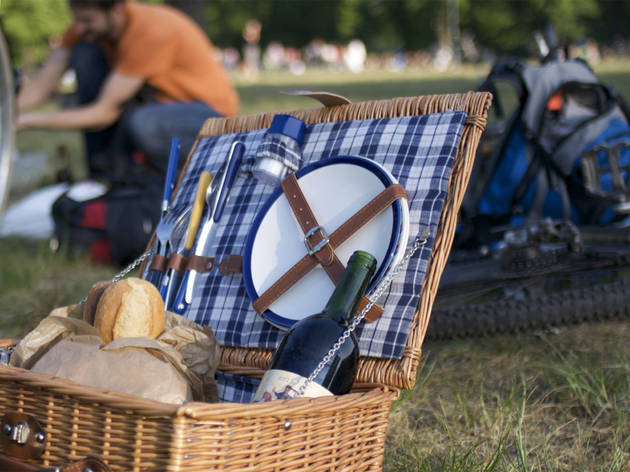 What could be more romantic than a picnic packed for two and sweeping harbour views? Where else could you organise a long, lazy lunch for a big group of friends? Or, an impromptu dinner date alfresco? Cancel your restaurant booking and head to one of these top places to enjoy a picnic. We've called ahead to find out if there's parking, toilets and barbecues too. You can thank us later.
Read more