Noted Writers Festival Canberra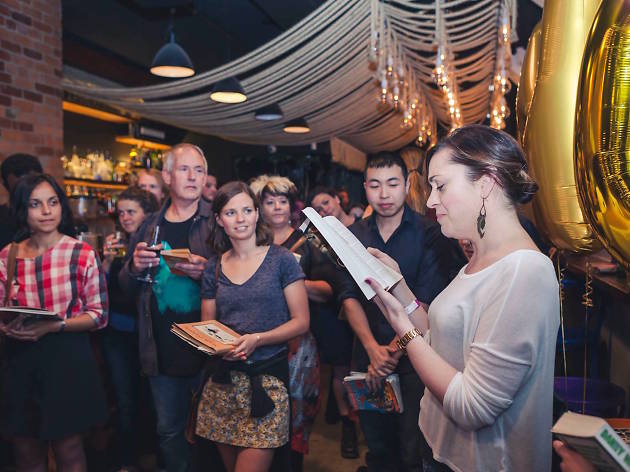 Canberra's celebration of words and writing rewrites the rules of traditional writers' festivals
Noted is a writing festival focused on experimental, indie and emerging forms of writing and publishing. Beginning in 2015, Noted emerged from a significant dry spell within Canberra's writers' community, which saw a five-year gap between festivals.
As Canberra's first ever writers' festival with a commitment to writing from diverse backgrounds, Noted is a chance for writers, readers, publishers and more to participate in hands-on workshops that break with the tradition of stuffy and formulaic 'Q&A' festival panels.
In rejigging the writers' festival format, Noted have included fun night-time programming like book-swap speed dates, literary bar crawls, a Seizure-led writing challenge and cringeworthy teenage diary readings. Last year there was even an all-nude talk about saunas, held in the Finnish embassy.
In 2017, Noted staged more than 60 free panels, AMAs, workshops and children's events across Canberra's cafés, galleries, pubs and art centres.